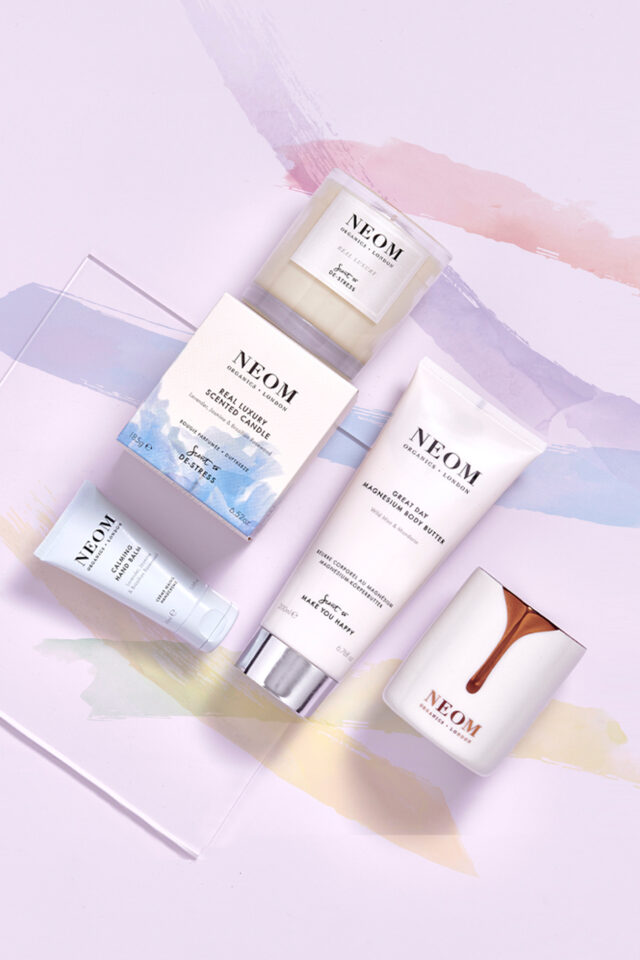 Chances are, you've experienced a "Proustian moment," an explosion of emotion triggered by a particular scent. Named after author Marcel Proust, this phenomenon gives a glimpse into the profound link between sensory stimuli and mood. Olfactory receptors are directly connected to the limbic system, a primal part of the brain that is thought to be the ruler of emotions. Scents can trigger recall of long-term memories, conjure images of loved ones and ground the mind in the present moment.
NEOM, a wellness-minded maker of self-care staples, harnesses the power of scent in their line of 100 percent natural candles, essential oil blends, bath and body remedies and skin care. Free from artificial colors, paraffin and mineral wax, NEOM uses the power of aromatherapy to promote sleep, calm and relax worried minds or boost energy and motivation. The brand believes that small moments lead to total well-being, and aims to elevate any morning, night or workday routine with their luxury, purposeful or wellbeing-boosting fragrances and beauty must haves.
Each of NEOM's scents is created with positive intentions, geared to conjure joy, invite restful slumber or melt away stress. The award-winning Happiness candle features a blend of uplifting essential oils including white neroli, woody and powdery mimosa and zingy lemon. Create the ultimate home wellness sanctuary with stylish reed diffusers or the best-selling well-being pod, which releases a steady stream of calming or invigorating scents into the air. For silky-smooth skin, lips, heels or hands, opt for the Wonder Balm, or give skin a gentle refresh with soothing face wash, serums and oils. Dip into pure bliss during bath time with NEOM's luxurious bath foams and drops with spa-quality nourishment and hydrating properties. For the ultimate in hydration and moisture, light the Intensive Skin Treatment Candle for 20 mins, blow out, then drizzle the warm wax over the body.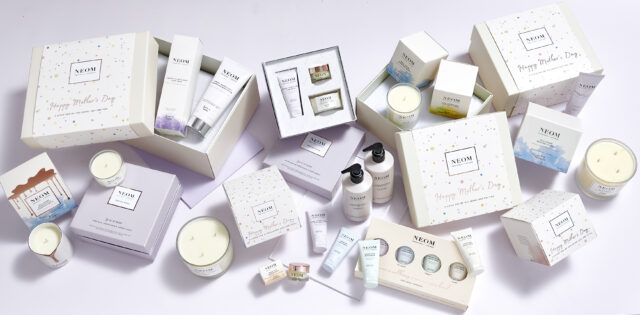 Wholeheartedly committed to sustainability, NEOM makes products that are vegetarian, cruelty-free, ethically sourced, and when possible, organic from eco-conscious sources. The brand opts to use packaging primarily made from glass, a highly recyclable and reusable option in a world dominated by plastic. NEOM proudly partners with the Mental Health Foundation in the U.K., an organization providing comprehensive emotional health support.
Use code PURIST20 from April 26 through May 9 for 20 percent off online orders at us.neomorganics.com