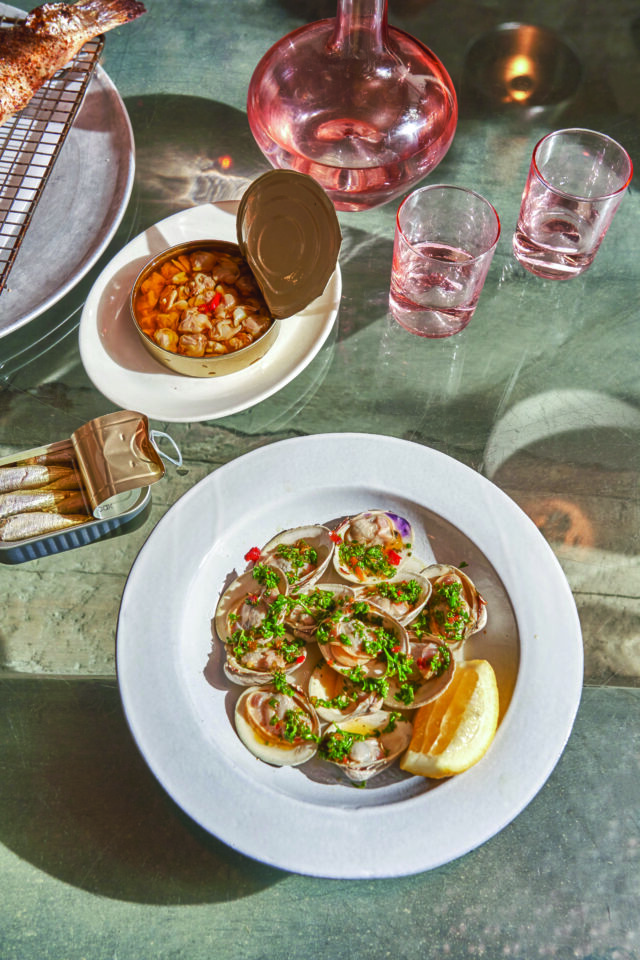 By Beth Landman
Organic Krush co-owners Michelle and Michael Walrath opened the Amagansett favorite in 2017, and the fine-casual spot dedicated to food with no pesticides, GMOs, chemicals or hormones eventually grew to eight locations on the East Coast. The couple had also launched Montauk waterfront spot Swallow East with chef James Tchinnis, who was trained at the French Culinary Institute. Known for its reggae music and dancing as much as its food, Swallow closed during the pandemic, but has been reinvented as a Gallic-spirited and farm-to-table restaurant called La Fin Kitchen & Lounge.
"We wanted something more refined and sophisticated," explains Michelle Walrath, who studied health and wellness in college and grew up in a family who only practiced homeopathic medicine. "This will be a farm-to-table concept."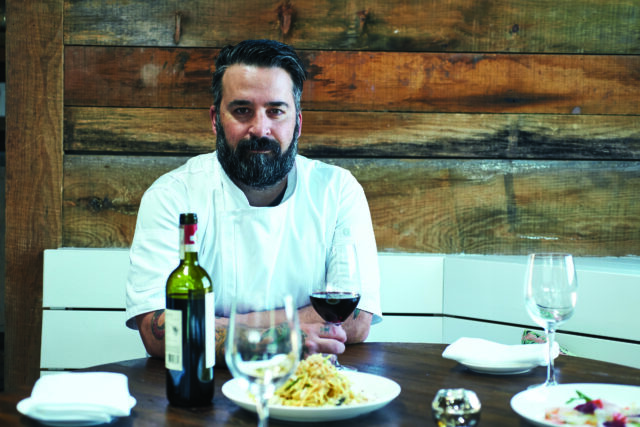 As for the vibe, she is aiming for a Saint-Tropez or St. Barts feel. "We love that those places are casual, but the bar for food is high,'' she adds. La Fin will work with about 20 different local purveyors including fishermen and oyster farmers. "If we can't get what we need from a farm, our sourcing will be organic," she says. "Our eggs will be pasture-raised and our beef will all be local to Long Island, grass- fed and grass-finished from Acabonac Farms."
Eric Miller, who owned the much-loved Bay Kitchen Bar, has been brought in to Provisions Natural Foods Market in Sag Harbor and Water Mill as the culinary director, where he is upping the prepared food offerings with breakfast bowls (try the organic grains with kale, spinach and a poached egg); salads such as Vietnamese cabbage with tofu and lime-peanut dressing; and sandwiches like grilled chicken with aged cheddar and veggie-apple slaw. Starting Memorial Day weekend, he is collaborating with SoulCycle's founding, senior master instructor Laurie Cole on a "clean" menu, including recovery green juice, a vegan open-faced sandwich and a revitalizing vegan salad, all made with organically sourced ingredients to support a strong immune system and active recovery.
Miller has also stepped in to expand the selections at Morty's Oyster Stand on the Napeague stretch, another spot from Provisions owner Jeremy Morton. The new menu will feature a seafood salad ceviche; leafy greens with summer vegetables, chickpeas, goat cheese croquette with a Wölffer Estate Rosé Dijon dressing; Joyce Farms chicken with cider vinegar glaze; and chili-infused 2-pound lobster.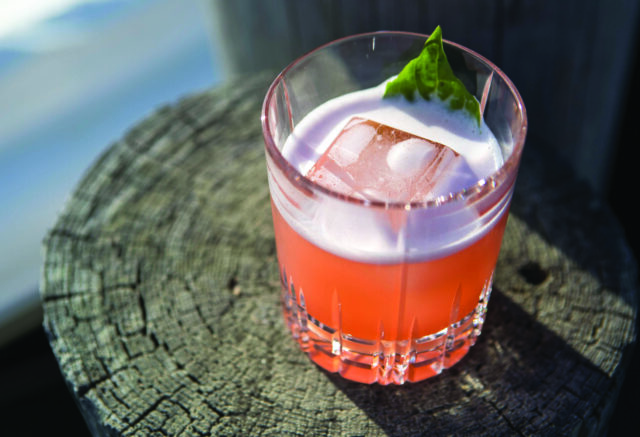 Miller is opening his own spot in the Springs called Rita Cantina (28 Maidstone Park Rd., East Hampton), serving up modern coastal Mexican cuisine. "I like returning to the area where Bay Kitchen was," he explains. "It's a post-pandemic reboot and I love this neighborhood and the people. It feels like home, where I am the most comfortable." Look for dishes such as tuna ceviche tostada with avocado and charred pineapple agua chili; local littleneck clams with fresh chorizo, serrano chiles and Tecate beer; and a Niman Ranch Wagyu short rib birria.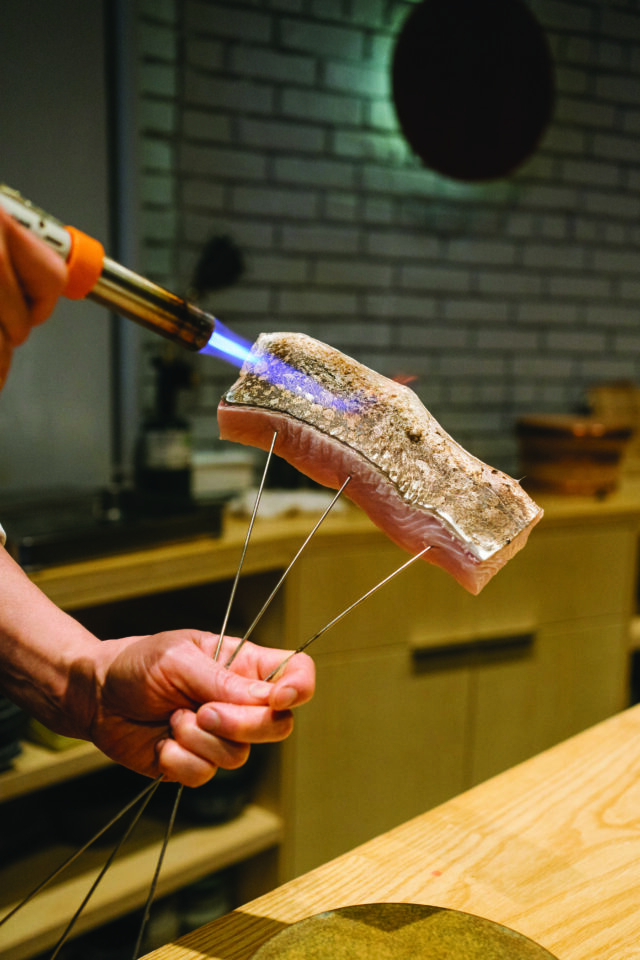 Kissaki, the sushi mecca from the Bowery that became an instant hit when it opened last year in Water Mill, is expanding this season; owner Garry Kanfer has taken two new spaces. East Hampton's former Zok-kon at 47 Montauk Highway will reopen as O by Kissaki, a robata grill that will offer raw fish and cooked seafood dishes as well as vegan options. The space at 467 East Lake Drive in Montauk that previously housed Gin Beach Cafe will morph into a pop-up collaboration between Kissaki and its popular Bond Street neighbor Fish Cheeks. Thai dishes like zabb wings and crab fried rice will share a menu with Kissaki's futomaki and a full line of nigiri and specialty maki—not found at the original Kissaki—with homemade toppings. "We were getting a lot of inquiries about delivering to East Hampton and Montauk so we decided to expand into those areas," explains Kanfer.
Another Bond Street favorite, il Buco, is also heading East, taking over the Amagansett space at 231 Main Street that was the longtime home of Sotto Sopra. Il Buco al Mare will have more of a focus on seafood and is set to open in early summer.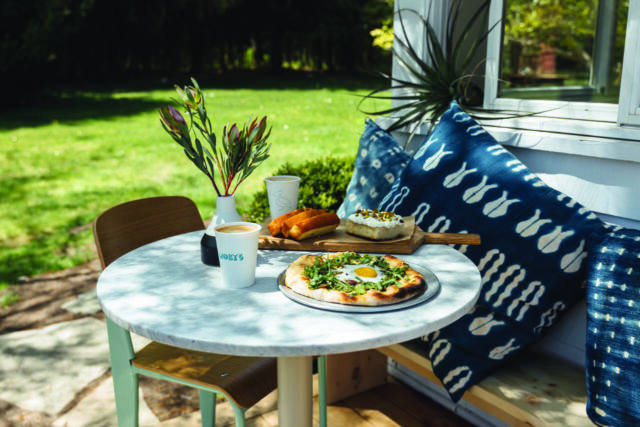 Down the road in East Hampton, Moby's (341 Pantigo Rd.) is upping the ante on its food this season. Kyle Koenig, who worked for Tom Colicchio at Craft, then as chef at Topping Rose and most recently at the Preston House in Riverhead, has taken over the kitchen and will be adding new dishes like crispy soft shell crab with snow peas and trofie pasta with shrimp and ramp-pistachio pesto.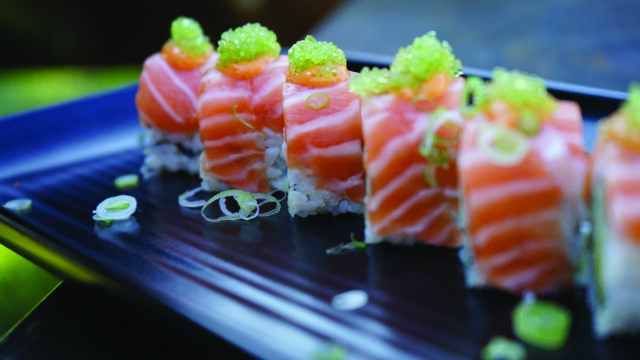 Those who prefer to dine outside will also be happy to hear that Union Sushi and Steak in Southampton is expanding its outdoor seating from 20 to 85. Now you should have less trouble getting an alfresco perch from which to enjoy your Halsey Neck roll or Australian grass-fed lamb chops.