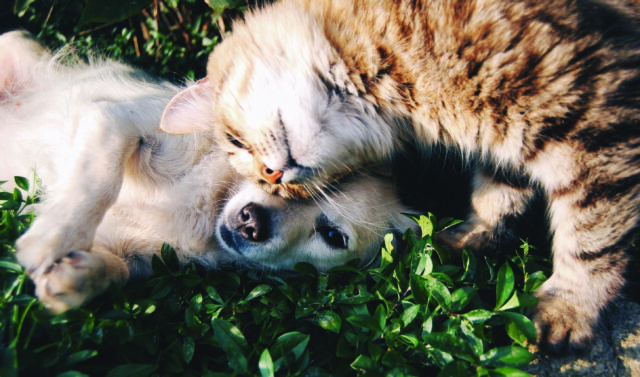 By Gabrielle Echevarrieta
An internet meme jokes that "pets are the new kids, and plants are the new pets." The term "pet parent" has become increasingly popular, reflecting a cultural notion that many people's animal children are just as spoiled as their human ones. The pandemic has only added to the fur-baby boom, with such a dramatic increase in adoption rates last year that some animal shelters ran out of dogs.
Diet is a cornerstone of well-being, and healthy food can extend the life expectancy of animals. A majority of common pet food brands are created with "feed grade" rather than "human grade" ingredients, lowering the threshold for the amount of chemicals, allergens, harmful animal by-products and fillers allowed in each bag of chow. The production of pet food can also hinder the health of the planet: Dogs in the U.S. consume over 32 billion pounds of protein per year, which accounts for 25 to 30 percent of meat consumption's environmental impact, according to a UCLA study. For a sustainable, hypoallergenic alternative to mystery meat, opt for dog foods like Jiminy's (jiminys.com), a line made with a blend of insect protein and plant-based nutrients.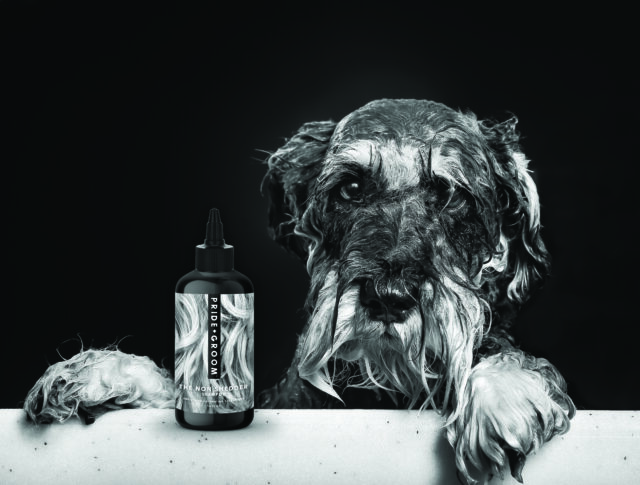 Many pets dread bath time, and toxin-riddled grooming products only make spa day worse. Humans have been avoiding sulfates, parabens and artificial fragrances like the plague, and your dog's 'do deserves the same treatment. Try Pride + Groom's (prideandgroom.com) natural bath products, which are formulated for specific fur types, with great-smelling botanicals to detangle, soften and shine.
Preventive health care is having a renaissance among humans, and this "nip it in the bud" mindset can also be extended to pets. "Preventive medical care is key to the success of our canine friends," says veterinarian Stacy Choczynski Johnson. "Regular vaccinations, providing flea and heartworm disease prevention and regular fecal parasite screening with deworming are all essential. Screening for chronic diseases is key, since our fur babies cannot describe their aches, pains and maladies to us." These vet trips can get pricey, but pet insurance plans like Pumpkin aim to help pet parents access comprehensive animal health care. In addition to accident- and illness- related coverage, Pumpkin (pumpkin.care) offers a Preventative Essentials Pack that covers an annual wellness exam, vaccines and key lab tests in full.
For those in search of a forever companion, adopt from one of the East End's pet shelters, including ARF, Animal Rescue Fund of the Hamptons (arfhamptons.org), Gimme Shelter (gimmeshelteranimalrescue.org) or Southampton's Last Chance Animal Rescue (lcarescue.org).