The intricate, ultramodern design of 59 Gilberts Path is the pinnacle of Hamptons luxury. A stunning new construction conceptualized by Form Architects, the home is nestled in an exclusive section of Amagansett Dunes. Natural beach grass lines the home's exterior, allowing it to blend naturally into the earthy tones of the surrounding sand. Utilizing floor-to-ceiling glass features throughout the home for an abundance of natural light and breathtaking ocean views, the smart design of this exclusive rental is the perfect setting for a monthlong summer getaway.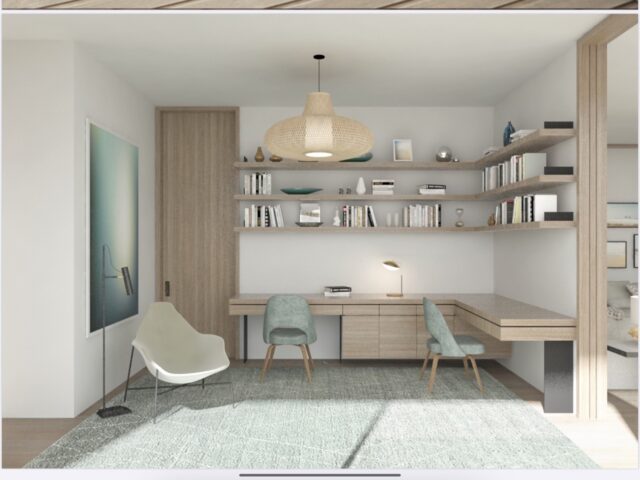 Inside, an open loft living area and state-of-the-art kitchen await. Perfect for preparing light summer meals with produce from an abundance of nearby farmers markets, 59 Gilberts' dining area holds a sleek white marble island with matching backsplash. Five bedrooms and six full baths accommodate families and overnight guests; there are also multiple lounge areas for quality time spent at home. An in-house spa allows residents to practice wellness rituals in the comfort of home for a rejuvenating self-care experience.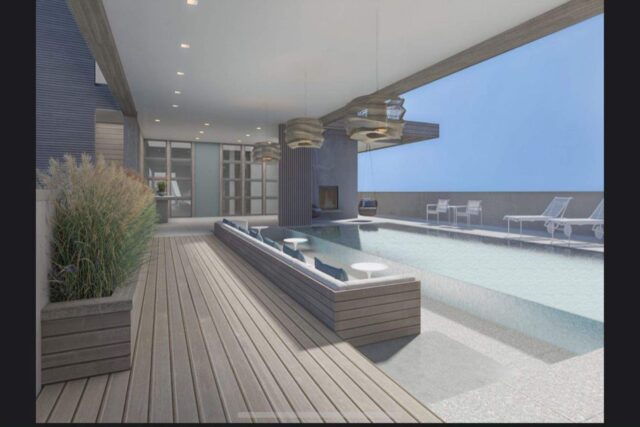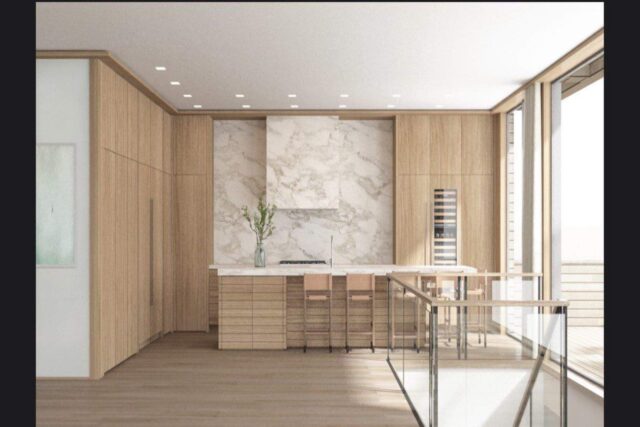 Step outdoors onto the stunning pool area, obscured by a divider for ultimate privacy without sacrificing the home's tranquil views. Chic outdoor tables and lounge furniture face the infinity-edge pool, while a whimsical hanging wicker chair sits beside an outdoor fireplace. Roof access with an additional patio and garden offers even more panoramic views of the bucolic surrounding area. A beach path directly beside the home gives tenants quick access to Napeague Ocean Beach, and proximity to Montauk Highway and the Amagansett LIRR station make traveling to and from the home a breeze.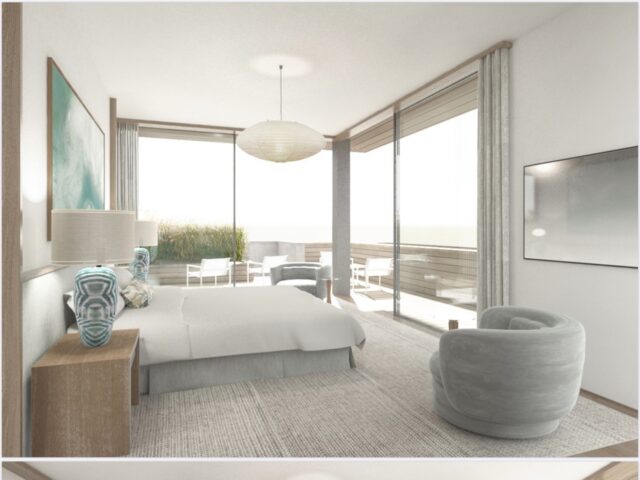 Available for rent from August to Labor Day at $275,000 through Rylan Jacka (@rylan05, @rylanjackarealestate) at Sotheby's International Realty. 59gilberts.com