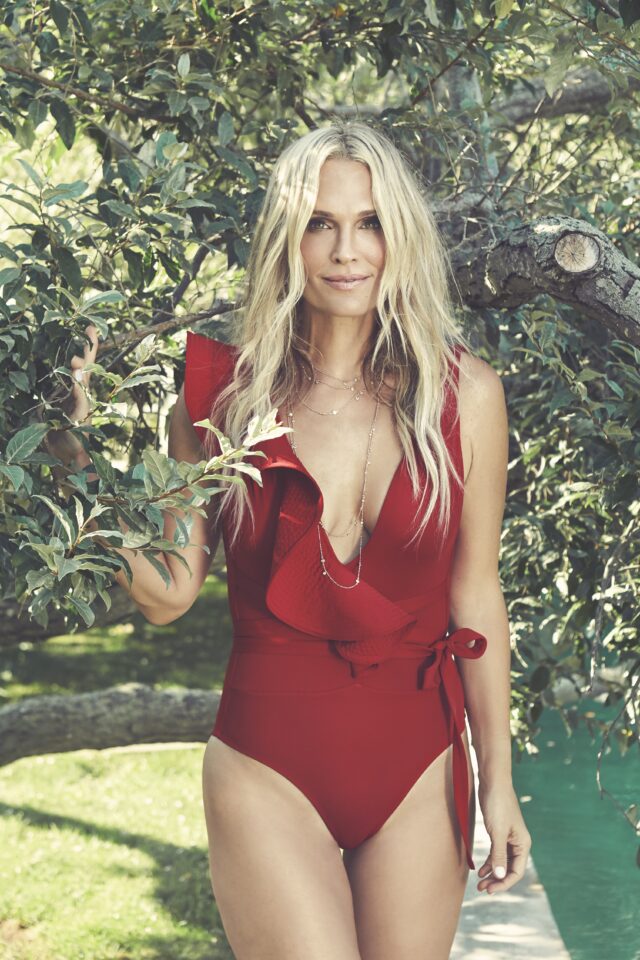 By Ray Rogers
Purist: What are you most excited about exploring in your new podcast, Lipstick on the Rim?
Molly Sims: I'm honestly so excited to speak to experts and specialists whom many people don't get access to. The whole purpose of this podcast is to share my network of incredible doctors, plastic surgeons, beauty experts and nutritionists with people who don't have the same type of access. We want to be everyone's girlfriends and feel like they're sitting with us having a coffee, or a Paloma. It's just going to be an all-around fun time!
Purist: You and your friend Emese Gormley are doing this podcast together. What are the joys of doing this with your BFF? What does that shared history help bring to the podcast?
MS: We already talk every day, but now it's becoming a different type of friendship. Instead of saying, "Here's what I did today," now it's, "OK, what do we want to do and whom do we want to talk to?" It's honestly so much fun because now our girl talk is shared with everyone listening. I think our history brings so much to this podcast. We both have an immense love for beauty and fashion, but we're also so real and honest with each other. Like, brutally honest—and that's so hard to come by. We tell it how it is and we're going to be sure to show that realness in this podcast.
Purist: We'd love to hear your thoughts on the power of conversation, and of listening in general.
MS: When women get together, big things happen. My girlfriends are my tribe, and I wouldn't be who I am, or where I am, without them. And it's all because of the power of conversation. My girlfriends are the ones who told me to start a podcast, they're the ones who told me five years ago that my Instagram could have better content. They challenge me daily through our conversations—when I have tough times with my family, they're there for me. And I think listening is the hardest part of having a conversation. Being able to listen and not talk is a huge skill, especially when being a good friend.
Purist: How will you differentiate your podcast from others in the space?
MS: I don't want to interview the biggest celebrity out there. Although sometimes that might be great, it's already there. There are enough celebrity podcasts. My podcast is about finding the best of the best in their category or niche and highlighting them. I found The Home Edit back when they just started out—I was researching my first book. After hearing them argue in my pantry, I was like, "Wow, these two could have a show." And here we are. That's what I want to do with this podcast. Find people like The Home Edit back in 2015 and really highlight their talents.
Purist: What inspired the name of the podcast?
MS: I was drinking with some girlfriends, just sitting around in a circle, and we all had our glasses down on the table. When we were trying to figure out whose was whose, we figured it out by the lipstick color on the rim of our glass. And then it hit me: lipstick on the rim. I was able to combine two of my favorite things—beauty and drinking with my girlfriends.
Purist: Who is on tap for the podcast in June?
MS: We have a great lineup for you guys! We're talking to Iskra Lawrence about body confidence, and Lauryn Evarts Bosstick from the Skinny Confidential. I'm bringing on Dr. Jordan Geller, my endocrinologist, to discuss thyroid health, and I'll also have the queen of confidence, Serena Kerrigan. We're really talking to everyone in the health and wellness space and it's hard for me to pick who my favorite has been so far. I cannot wait for everyone to listen.
Purist: Who is your dream interview subject for the podcast?
MS: My dream interview would be with Oprah. To be able to interview the queen of interviewing would just be a dream come true. She's just everything—an icon, role model, communicator, leader, humanitarian and soul seeker. Oprah—if you're reading this, call me.
Purist: What are some of your favorite podcasts?
MS: Ah! Well, I mean Lauryn Evarts Bosstick aka The Skinny Confidential is the one who got me thinking about starting a podcast. I really love everything she's done with her brand. But I'm also really into true-crime podcasts like Doctor Death, To Live and Die in LA and Dirty John. I think Dax Shepard's model [with Armchair Expert] is incredible and so interesting. He's able to really dig deep with the person he's interviewing.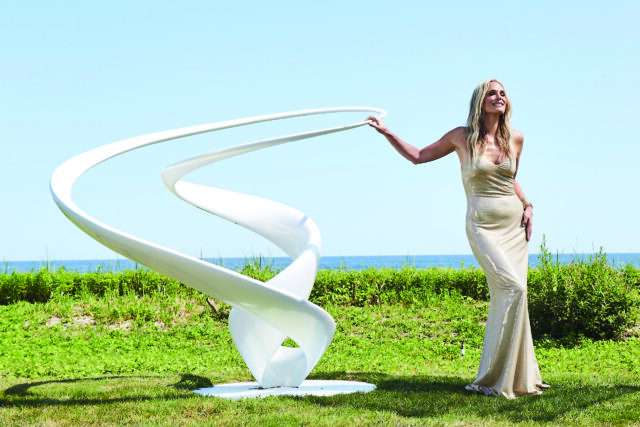 Purist: What does wellness mean to you?
MS: It's looking and feeling your best. Growing up in the modeling world, I always wanted to be skinny and that wasn't necessarily a good thing. Now, as a mom and a wife—I want to be healthy. I want to be healthy for my kids. I want to eat right, work out and instill that in my children as well.
Purist: What are your current wellness go-tos?
MS: Wellness is about what you put in your body as much as what you put out. My go-to is a good healthy smoothie loaded with the best ingredients. I love Kelly LeVeque's protein powder, magnesium, 8Greens, Arrae bloating pills, and Goli Apple Cider Vinegar gummies, just to name a few.
Purist: Now that things are opening back up again, what are you most looking forward to out East this season?
MS: Oh my gosh, I cannot wait to go back East this summer! I mean, I'm really just excited to walk around and feel like it's normal again. But I can't wait to go to the Surf Lodge, Duryea's and Tutto Il Giorno. I'm really just ready to have a normal summer again.
Purist: Your site, mollysims.com, has the tagline "Beauty Everywhere." What's the most unlikely place you've found beauty recently?
MS: Yes, so the premise of Beauty Everywhere is that you can find beauty in every aspect of your life. It does not have to be in makeup or skin care. My mom always said, "When you look good, you feel good, and if you feel good, then you look good." And you only look and feel good when you're at your happiest—when everything else is in sync. So I think as crazy as this may sound, I found beauty over the past year by being quarantined with my family. We drove each other nuts. But there's still something so beautiful about it—we've come out even stronger.
Purist: Where do you find beauty out East?
MS: Out East, my beauty is at Knockout Beauty. There is nothing better than getting a microcurrent facial by Ms. Georgia Louise herself. mollysims.com