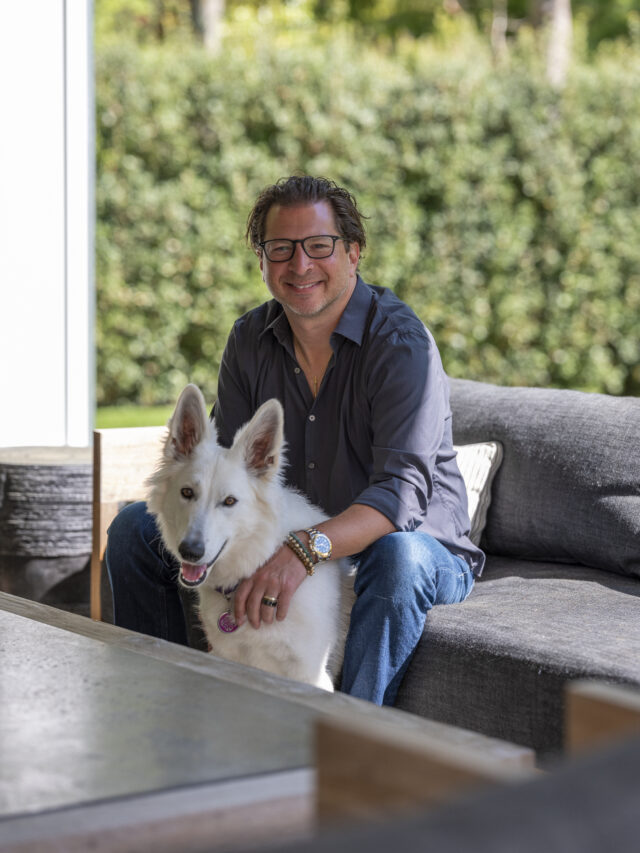 By Steve Garbarino
"Calm, cool, and collected" is what one wants in a lawyer. Through a winter of discontent and now the thunderclaps of through-the-roof summer residential sales, real estate attorney Adam M. Miller, one of the most prominent East End lightning rods, keeps his cool.
No easy feat of late, as there has been a feeding frenzy for properties—from Quogue to Montauk—beginning with the first spring of the pandemic. Affluent New Yorkers fleeing the city for distanced sanctuary in the Hamptons spurred a nearly unprecedented real estate boom last year on the East End. In just three months—last July through September—nearly $1 billion worth of properties were sold, according to a market report by Brown Harris Stevens.
Currently, Adam Miller Group has about $600 million in deals that are in contract. "And new deals continue to come in," he says. "I'd say the market is 75 percent higher than 2019."
Keeping up with supply and demand has created a pressure cooker of an environment for real estate lawyers such as Miller. Yet he says he has been prepared for some time, having followed good health habits most of his life.
Health and wellness practices have guided this Hamptons go-to for the "big deal" into this demanding new era. As Miller transforms hopes into reality with ink and a handshake, his Oura ring is an accessory that helps him, as he says, "focus on sleep, breathing and exercise."
Miller purchased the health-data ring, compassing body activity and movement, as COVID spread more than a year ago; his mind-and-wellness practices have been tick-tocking for some time. Since the spring of last year he has maintained his regimen of steady-as-she-goes: "I exercise five days a week," he says from his Bridgehampton office. "I am very much a night owl, but I have always been one to get up and exercise. It gets the mind and body moving for the flow of the day.
"Like many others," Miller continues, "I have become friends with my Peloton machine and personal instructors. I am fortunate to have a gym in my basement, which allows me to get away from the noise. As for eating, I have always been conscious about the kind of foods I put into my body. I have a shake and a banana for breakfast, a decent lunch and dinner, and then snack only on apples and popcorn
at night."
Popcorn may be one indulgence. But, he confides, "I rarely drink—I've never been very good at it…though I am no saint. Our office is in the center of Bridgehampton, which makes Pierre's, Bobby Van's, Candy Kitchen and Jean-Georges at Topping Rose House all, well, walkable. I couldn't have handpicked a better location."
As for sports activities, Miller hits the tees; he has been playing golf since he was 5 years old. "I find my peace on the golf course," he says. "It's a place that allows me to be with myself and focus on me exclusively. My grandfather taught me the game. Since I spend a good part of my life thinking about other people's issues, golf is a healthy reprieve from reality."
Miller lives in a traditional-style East Hampton house built in 2017 on 2 acres of land. "It has a great open floor plan and plenty of room. It is my sanctuary," he says. "I find peace in spending time with my family there." He has two children: Stella Blue—"yes," he says, "after the Grateful Dead tune—and Francesca Sky, whom we call Frankie.
"We now have three dogs—a Bernedoodle named Bruno, a White Swiss shepherd named Bianca, and Bacon, a Maltipoo rescue guy. Each of them brings a different energy to our life. If it was up to my wife [Ana Carolina Dalcomune], we would have 10.
"My wife is amazing at design. The palette of our home is white and beachy. Someone came to my house the other day and said it reminded them of a hotel in Miami. I guess," he says, "that's a compliment." adammillergroup.com