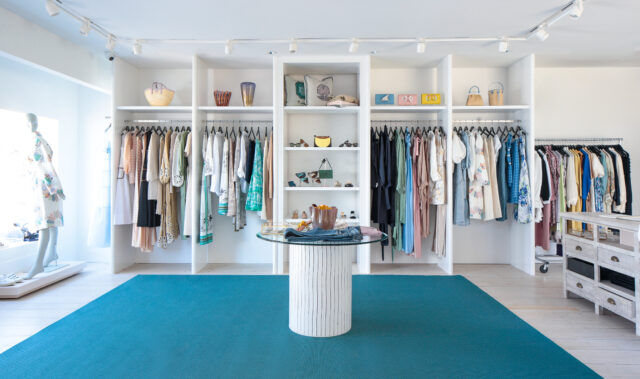 As the Hamptons come to life at the precipice of peak season, many wardrobes are in need of an upgrade. Social calendars may be more packed this season, and chic ensembles are a must for post-pandemic reunions. Buzzy luxury retail destinations are popping up throughout the East End, including Jobs Lane's newest resident, Fivestory.
Fivestory's origins are on the Upper East Side, offering elegant ready-to-wear, accessories, home decor and more in a circa 1913 rowhouse with five stories, featuring two floors of selling space. Most recently, the brand has settled into a new beachside home in the heart of Southampton. "It's a dream of mine to have a store where I could create an experiential journey for customers to enjoy and discover new brands, products and concepts under one roof," says Fivestory's new owner, Karen Murray. "After a long year of staying at home, fashion is ready to burst out in the form of colorful fabrics, prints, bold shapes and unrestricted silhouettes."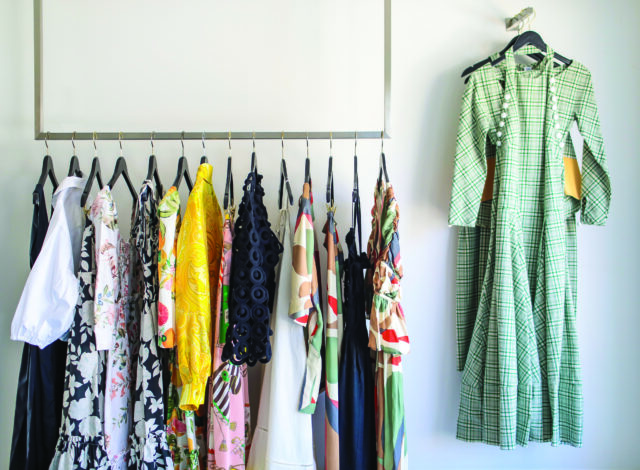 The cool, aqua-toned interiors of the Southampton boutique are reminiscent of the Atlantic Ocean nearby, paired with clean white and faded-wood motifs. A number of emerging and beloved designers will offer summer wear at the East End location, including Dauphinette, Muse x Muse charms, Le Sirenuse Clothing, Lug Von Siga dresses and Bathseva. A selection of "pre-loved" items will also line Fivestory's shelves, a sustainable alternative to fast fashion.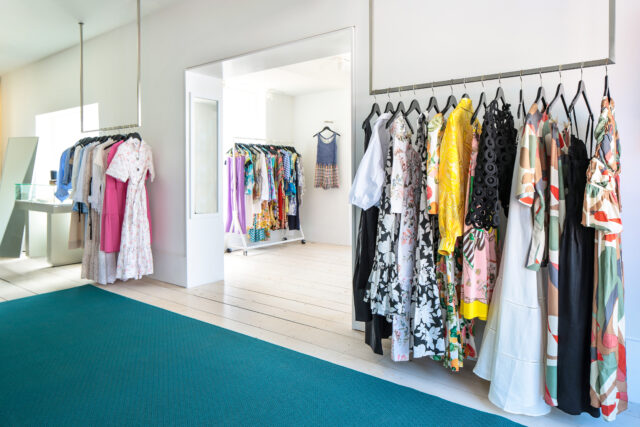 Fivestory's curated "vacation" collection includes classic, beach-ready straw bags by Mark Cross, flowy skirts, laid-back sandals and sundresses for any occasion. Victoria Beckham's new line invites Hamptonites to spice up their lives, featuring vintage-inspired denim, footwear and geometric gold jewelry. Add a personal touch to your East End summer abode with a collection of eye-catching decor, like rose quartz coasters, avant-garde vases and a fragrant Missoni candle with notes of bergamot.
To celebrate the new store opening, Fivestory will offer complimentary floral bouquets this weekend on a first-come, first-served basis. 38 Jobs Lane, Southampton; fivestoryny.com