Sustainable landscaping is a set of design practices that honors the great outdoors, with a mission to support local wildlife, conserve water and energy, and avoid the use of harmful chemicals. Rather than a typical cookie-cutter lawn—maintained by lawnmowers, which account for 5 percent of the nation's air pollution—sustainable garden spaces offer a lower carbon footprint while providing variety, dimension and an eye-catching rainbow of color.
Eco-friendly landscape design can be as healthy for people as it is for the planet. Time spent in nature provides grounding effects, reducing stress and promoting mindfulness. A beautiful garden is the perfect place to soak in the sun, giving an extra dose of vitamin D to regulate both physical and mental health. Since 1993, Hamptonites have transformed their property into sustainable sanctuaries with the help of Unlimited Earth Care.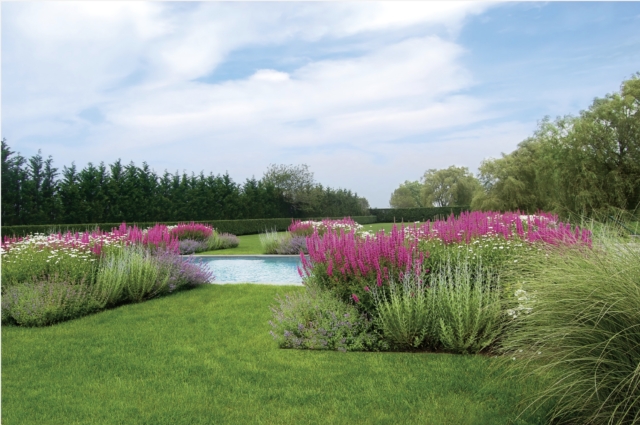 Award-winning landscape designer Frederico Azevedo creates sustainable, bespoke gardens on the East End, incorporating native plant species strong enough to withstand harsh weather. Utilizing a variety of colors, textures and strategic placement, Unlimited Earth Care collaborates with local ecologists and arboriculturalists to elevate the beauty of outdoor spaces. Gardens are designed to attract pollinators like bees, butterflies and hummingbirds, harmonizing with nature and helping ecosystems thrive.
Most recently, Unlimited Earth Care has unveiled the the Garden Market, a newly built modern barn-inspired structure adjacent to the existing concept store. The Garden Concept Store, a vibrant showroom housed in a revamped service station, features a variety of native and well-adapted plants, flowers and herbs is offered along with a whimsical selection of garden accessories, including patio furniture, planters, birdhouses, decorative gnomes and colorful bunnies. In addition to landscape design, Unlimited Earth Care keeps gardens tidy and healthy with services like lawn and hedge care, transplanting, installation and maintenance.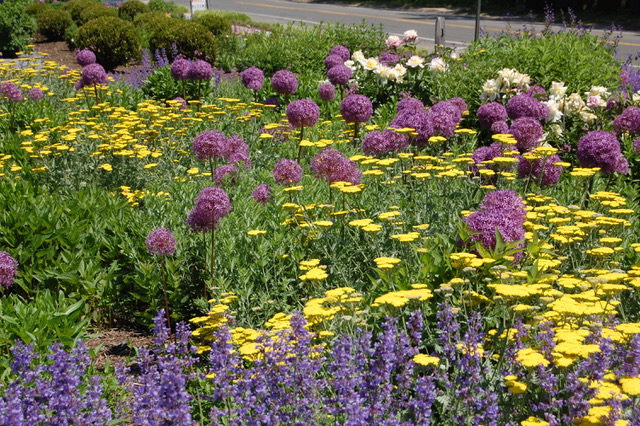 Get Frederico Azevedo's new book published by Pointed Leaf Press, Bloom: The Luminous Gardens of Frederico Azevedo here. 2249 Scuttle Hole Rd., Bridgehampton; unlimitedearthcare.com