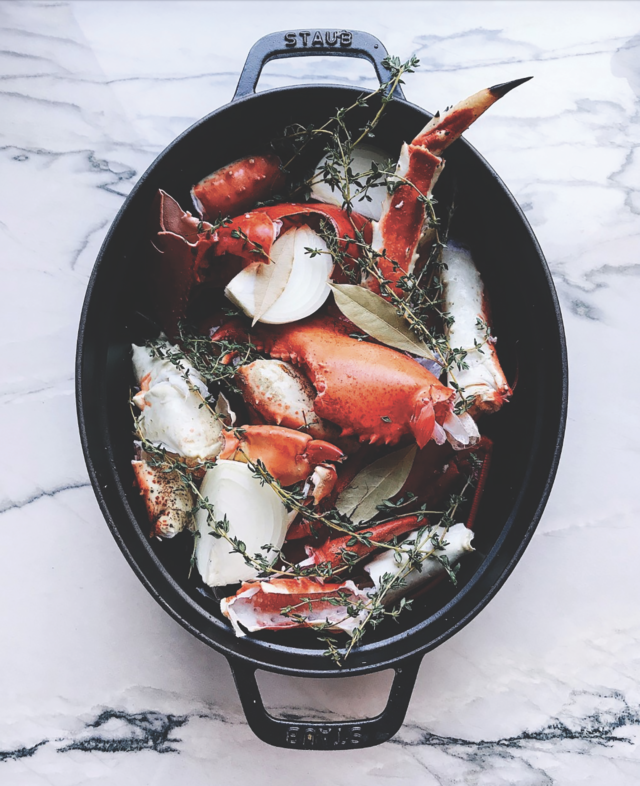 By Beth Landman
Lobster is a summer pleasures associated with beach resorts. The succulent, sweet, toothsome seafood is low in fat and calories, and if cholesterol isn't your issue, a guilt- free treat. Of course, you can always make it more decadent by slathering on mayonnaise, dousing it in butter or snuggling it within pastry. Here are some of our favorite places to enjoy the king of crustaceans.
ED'S LOBSTER BAR
There are many variations on the lobster theme at Ed McFarland's Hamptons outpost, situated between Bridgehampton and Sag Harbor. For a healthy choice, top a Caesar salad with Maine lobster salad and enjoy it in the outdoor garden. 1742 Bridgehampton-Sag Harbor Tpke., Sag Harbor; lobsterbarnyc.com
BAMBOO
Tucked into a welcoming space behind Jobs Lane, this Asian fusion restaurant serves up maki made with the local sea creatures—a way to get your lobster roll fix without bread. You can substitute avocado for mayo for an even less-caloric version. 76C Jobs Lane, Southampton; bamboosouthampton.com
BOSTWICK'S ON THE HARBOR
How better to indulge in seafood than from a waterfront perch? The classic fish house sits on Three Mile Harbor and offers 1.5- to 2-pound steamed Montauk lobsters along with corn on the cob and coleslaw. Awesome sunset views will make it taste even better. 39 Gann Rd., East Hampton; bostwicksontheharbor.com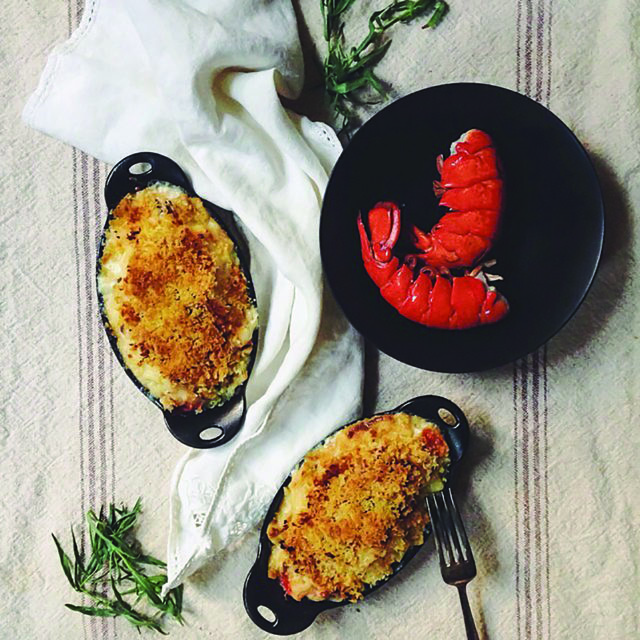 CENTRO
The popular Hamptons Bays Italian restaurant that serves everything from steak and veal chops to whole branzino has added a new dish, fra diavolo this summer. In addition to large chunks of lobster, jumbo shrimp and diver sea scallops also nest on a steaming plate of house- made squid ink linguine with San Marzano tomatoes and Italian long hot peppers. 336 W. Montauk Hwy., Hampton Bays; centrohamptons.com
DOPO ARGENTO
Among the sublime offerings at Maurizio Marfoglia's elegant ristorante in Southampton is lobster meat nestled in pillows of ravioli and swathed in saffron-scented cream sauce enlivened by pecorino. 15 Main St., Southampton; argentosouth.com
DURYEA'S LOBSTER DECK
There are few settings more spectacular than Duryea's. It's located not far from where the fishing boats come in, so you know the fare is fresh, and the lobster Cobb here is big enough to feed a crew. Large chunks of seafood are mixed with tarragon dressing, chives, romaine, eggs, bacon, white cheddar and lemon. 65 Tuthill Rd., Montauk; duryeas.com
ELAIA ESTIATORIO
Bridgehampton Greek favorite Elaia is always a cozy place for super-fresh seafood, and Sundays it is now offering a special of lobster Santorini. Misko spaghetti is topped with Maine lobster in a tomato sauce laced with sweet vermouth, honey and cinnamon. 95 School St., Bridgehampton; elaiaestiatorio.com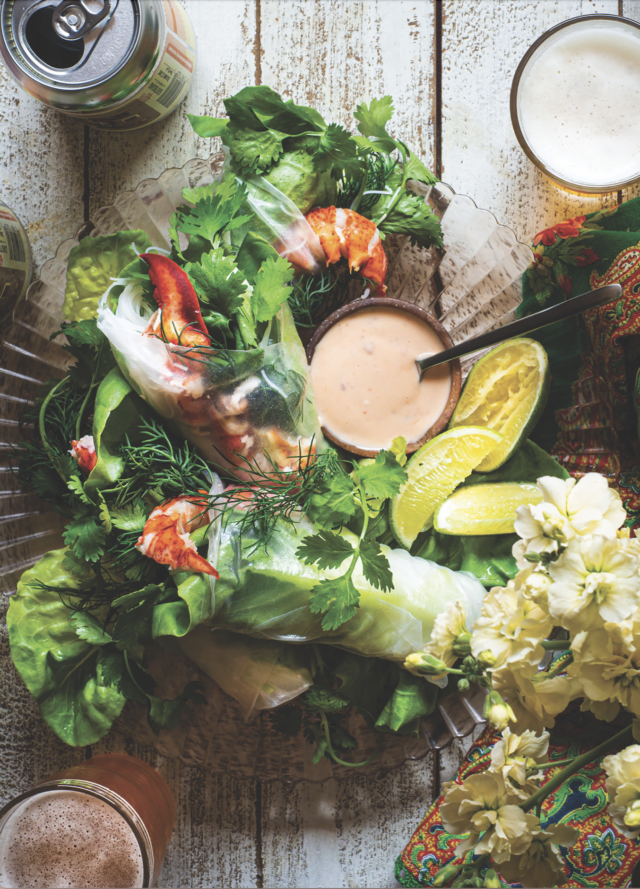 668 THE GIG SHACK
This casual room on Montauk's Main Street has earned a reputation for its lively atmosphere as well as excellent "global surf cuisine" from chef Gray Gardell-Gross. Local lobster is served with dill and mayo on a homemade croissant. The playlist will get you mov- ing, but if you're lucky, local favorite Manny Springer might enhance the atmosphere with a spirited live performance. 782 Montauk Hwy.; 668thegigshack.com
K PASA
An upbeat, casual American taqueria in the heart of Sag Harbor, this large sunny roadside spot with views of the bay offers lobster wonton tacos this summer. The meat is mixed with herbs and spices, dressed with mayonnaise and tucked into a crispy taco shell made from a wonton skin. 2 Main St., Sag Harbor; 1-800-taco.com
MANNA AT LOBSTER INN
Focused on sustainable seafood, this new spot has several selections, but the signature entree is Lobster Inn Splat, a classic lobster bake that includes mussels, clams, shrimp, crabioli, chorizo, corn and potatoes. Another dish worth trying is lobster bisque ramen with soft poached egg and chili tofu—it's comfort food with a kick. 5 Inlet Rd. West, Southampton; mannarestaurant.com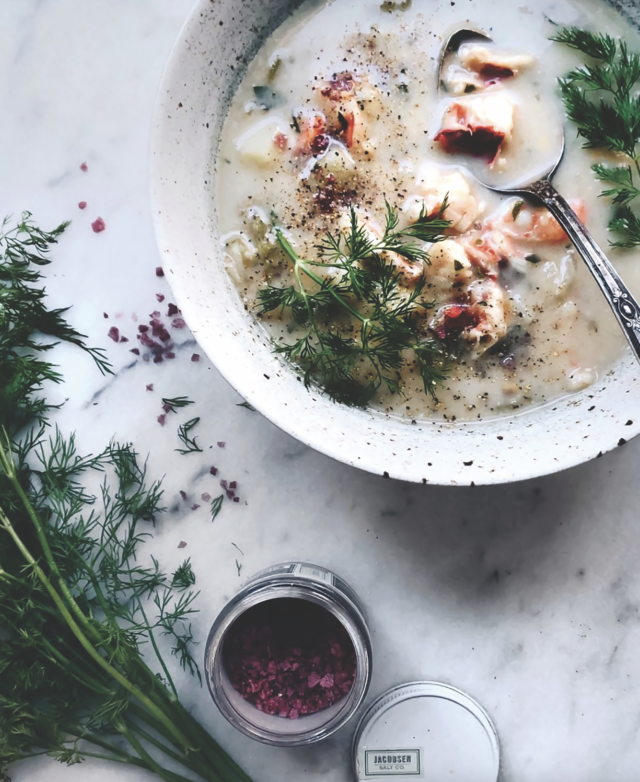 MORTY'S OYSTER STAND
You can smell the ocean from this roadside eatery that has an array of raw-bar items, ceviches and crudos along with salads, steamers, mussels and fried calamari. Those with bigger appetites should check out Morty's Angry 2-pound lobster, infused with chili and served with vegetable fried rice. 2167 Montauk Hwy., Amagansett; mortysoysterstand.com
SAGTOWN
The popular coffee spot now serves until 8PM and has added a lobster roll to its list of such favorites as avocado toast, turkey club and acai bowls. Fresh seafood from Braun Seafood Co. gets a touch of mayo along with dill, parsley and pepper. 78 Main St., Sag Harbor; sagtown.com.