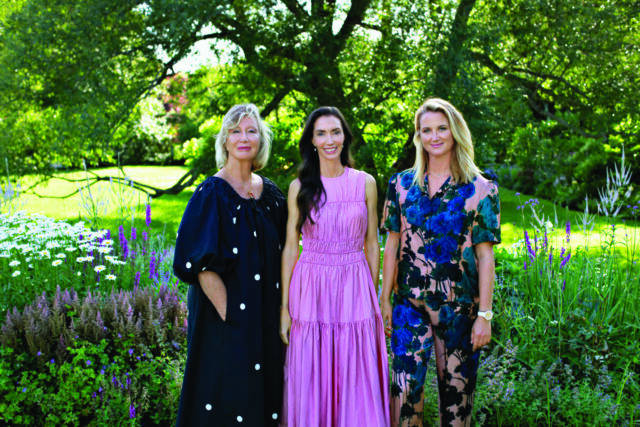 PURIST: Chantecaille is so tied to nature. How do Chantecaille products like the new Seascreen support and reflect nature?
Sylvie Chantecaille: From the beginning, I wanted Chantecaille to be rooted in science. We've always focused on the health of our clients and the environment by using only plants, flowers and nontoxic, scientifically proven ingredients to create effective products.
Olivia Chantecaille: We support the environment by using ingredients that are sustainably sourced, by doing philanthropic collections that raise awareness and give back to animals and nature, and by creating products that are safe for the environment— and SeaScreen touches on all of these points. Our SeaScreen 30 is a non-nano physical sunscreen mist that uses all-natural ingredients that are good for the skin and safe for the ocean. We wanted to steer clear of plastic, so we chose a non aerosol spray can that is recyclable. The gorgeous photo of the humpback whale on the packaging is by ocean photographer Shawn Heinrichs.
PURIST: Chantecaille supports a number of marine preservation organizations, including WildAid Marine. Please tell us about this cause.
OC: I'm a true Pisces and I love the water. I am so excited to have developed a product that helps protect the ocean. With SeaScreen we are aiding WildAid Marine's five-year Pemba Channel Marine Protection System Plan to preserve the channel's vital reef. The Pemba Channel, right off the coast of Tanzania, is known for its healthy coral reef and marine life. I hope to go swimming in the thriving crystal waters with my daughter.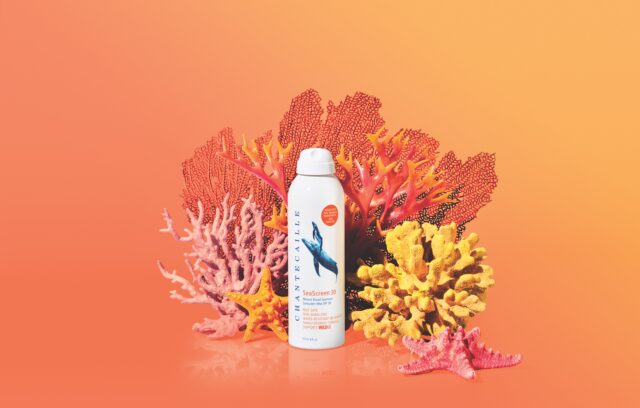 PURIST: Chantecaille's SeaScreen is safe for both people and the ocean. What does this mean?
OC: Our Seascreen is 95 percent natural, 70 percent organic, and uses 100 percent mineral filters. It contains active ingredients like wild moss rose, aloe vera juice and bisabolol sourced from the chamomile plant, all of which protect the skin from the sun without harming coral.
Alex Chantecaille: There are chemicals in sunscreen that have been found to harm coral reefs— potentially bleaching them—so in developing a body and face SPF, we wanted to ensure we made ours reef-safe, using pure zinc instead. All the lovely post-sun supportive botanical ingredients help reduce redness and irritation from dryness and boost free radical scavengers.
PURIST: Best practices for post-sun skin?
OC: Besides SeaScreen, the most important thing to protect your skin is to use calming and soothing products that address irritation, inflammation and dehydration. The product I rely on this summer is our new Orange Flower Water. It is the most calming, hydrating refresher—orange flowers soothe both the skin and the mind.
Find it at chantecaille.com and Bluemercury.