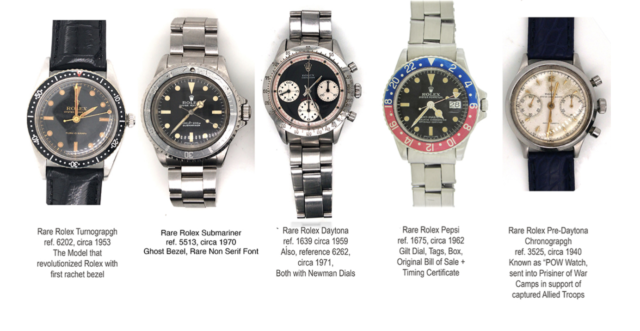 Dubbed "One of the Top 100 Fine American Jewelry Designers" by the World Gold Council, Glenn Bradford has carved out a space in the world of bespoke jewelry. Partnering with his wife, Sharyn, the duo derive spiritual inspiration from each other and in many cases collaborate on each other's work. Incorporating elements of fine art into custom and ready-to-wear creations, Glenn Bradford Fine Jewelry adorns clients with luxury pieces that fit their unique style.
Now, discerning collectors can shop the store's
lineup of exclusive Rolexes in the Hamptons this summer. On July 2, 3, 4 and 5, visit the brand's Southampton showroom at 10-B Jobs Lane for From Vintage to Contemporary, a showcase featuring Rolex, Patek Philippe, Audemars Piguet and Cartier. For an early look at the selection, attend the preview cocktail reception on July 1 from 6-8PM.
Here, Purist explores what makes these exclusive timepieces so special.
Rare Rolex Pepsi, ref. 1675, circa 1962. Gilt dial. Includes tags, box, original bill of sale & timing certificate.
Nicknamed for its brilliant red and blue hues reminiscent of a certain soda company, the Rolex Pepsi was developed in 1955 to help Pan Am pilots keep track of time during transatlantic flights.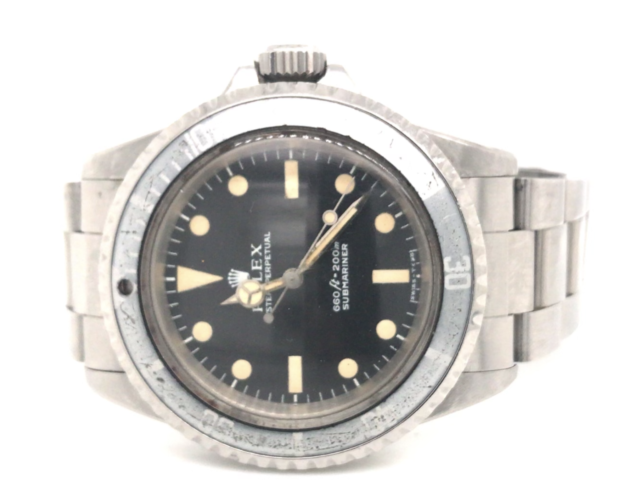 Rare Rolex Submariner, ref. 5513, circa 1970. Ghost Bezel, Rare Non Serif Font.
"This Rolex watch spent 20 minutes on the Pacific ocean floor, 35,797 feet down, and came up ticking!" raves a vintage 1961 ad for Rolex's Submariner series. The then-director at Rolex, Rene P. Jeanneret, was an enthusiastic diver, urging the brand to create a "sport" watch that could withstand the elements, yet look elegant enough for formal occasions.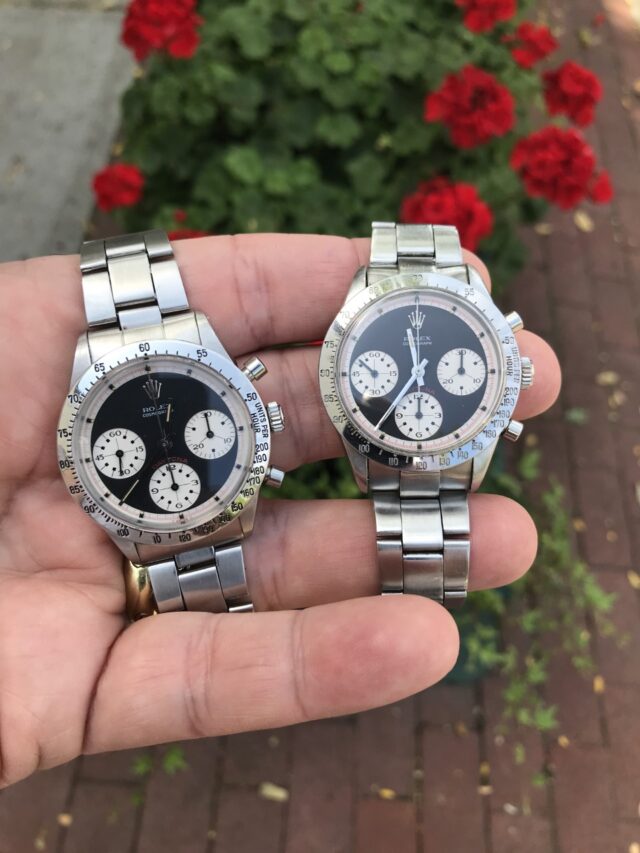 Rare Rolex Daytona ref.6239 circa 1969 & ref. 6262, circa 1971. Newman Dial.
Originally a watch Rolex could hardly sell, the Daytona has become one of the world's most coveted models. Actor Paul Newman's Daytona set a world record for the most expensive wristwatch ever sold at auction, raking in $17.8 million at Phillips' auction house in 2017.
Rare Rolex Pre-Daytona Chronograph ref. 3525, circa 1940
Known as the "POW Watch", Rolex's Pre-Daytona model was sent into prisoner of war camps in support of captured allied troops. This extremely rare model features a stainless-steel chronograph, tachymeter and telemeter scales.
Rare Rolex Turn-O-Graph, ref. 6202, circa 1953
The model that revolutionized Rolex with the first ratchet bezel, the Turn-O-Graph marks the beginning of the brand's "golden age". Used by many of the world's aviation elite, the Turn-O-Graph soared to popularity when it became the official timepiece of the U.S. Air Force's aerobatic squadron, The Thunderbirds.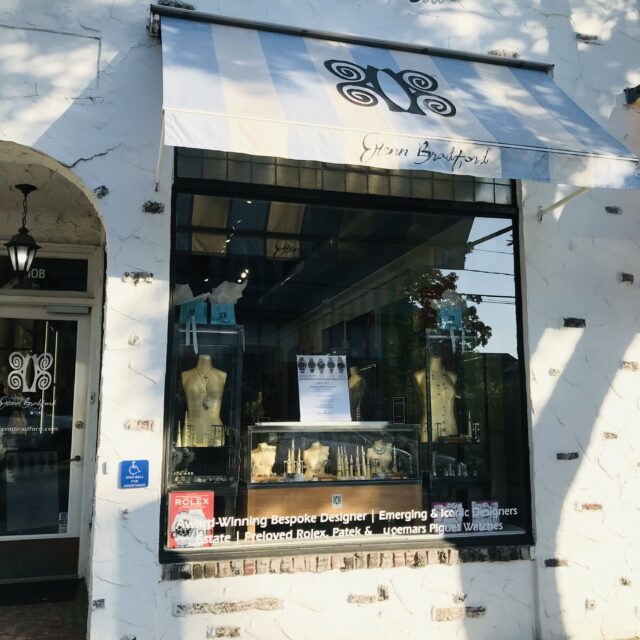 Shop rare watches on Friday (10/1) and Saturday (10/2) from 11AM-6:30PM, and Sunday (10/3) and Monday (10/4) from 11AM-4PM. Private appointments are available upon request. For more information stop in, call 631-400-9800 or email sh@glennbradford.com. glennbradford.com