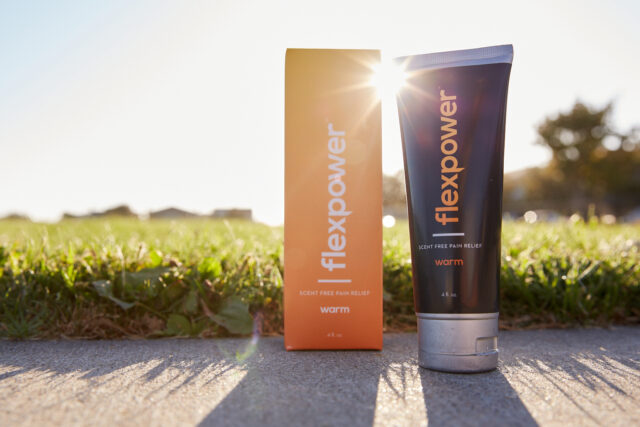 How many times do you reach for products to help you feel better, rather than ones that make you feel good? What may seem like a semantic argument makes a world of difference.
One case is a reaction to pain or discomfort, typically after engaging in activity. The other is a way to start the day with products that are meant to work from your morning bath or shower, through daily routines, all the way until bedtime. They help you do what you love, ensuring you feel your best the whole time. It's a whole new way to think about pain relief, wellness and self-care.
When the original Flexpower debuted two decades ago, the focus was on providing a healthy, more-natural alternative to the pain-relief options available to high level athletes. Created with a scent-free formula, Flexpower works to address root causes of pain rather than masking them. Founder Rasheen Smith recounts how his athlete friends kept running out of the lotion because their girlfriends, siblings and even parents kept using it. The product worked, didn't cover them in thick residue or heavy medicinal scents, and allowed them to, like the brand's tagline says, "Get moving and stay moving." Flexpower found its calling: not just pain relief for active people, but a feel-good solution for everyone.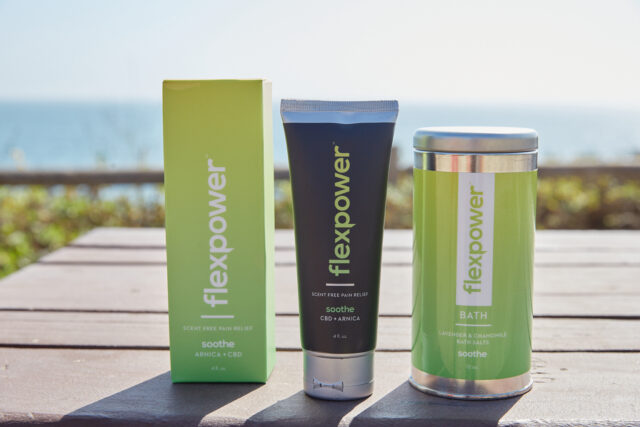 In 2020, Flexpower found it could unlock the potential of tried-and-true remedies by targeting their active ingredients. Flexpower Soothe, the "cousin" to the original Flexpower Warm lotion, is Flexpower's first all-natural product, built around arnica, a flower with nourishing, anti-inflammatory benefits. Although not a CBD company in the usual sense, Flexpower found that combining arnica with hemp-derived CBD gave the lotion a more powerful "feel good" sensation. Designed to be something people use as part of their everyday routine like brushing their teeth, Soothe is the symbol of Flexpower's new approach to health and wellness.
Soothe is designed to be used before activities of all disciplines, whether low or high impact. Soothe is also water resistant—resilient against sweat and remaining effective while in the ocean or pool. It's an all-ages, all-activities, all-locations lotion, something not seen before in the pain-relief category.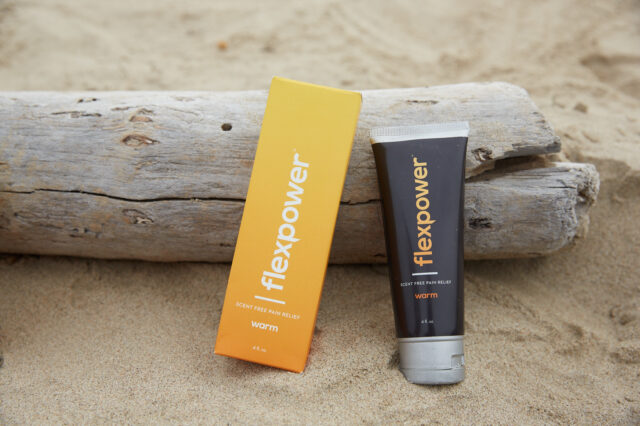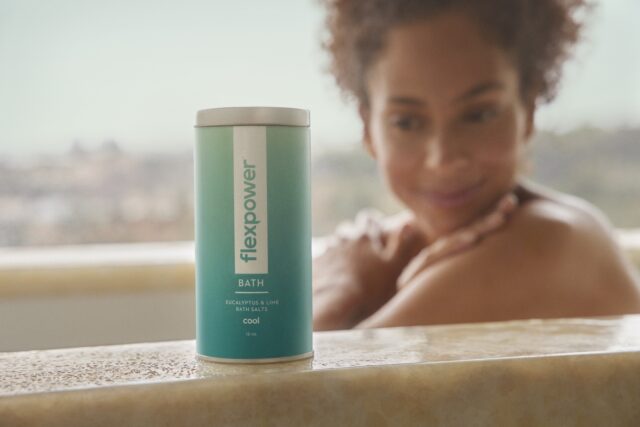 Building on this idea of "remixing" classic healing ingredients, Flexpower also introduced a line of products designed to take bathing to new levels. The brand's signature bath salts take Epsom salt and sea salts and elevates their powers with arnica and vitamin E. The combination results in a healing bath experience that also nourishes the skin. The chamomile- and lavender-infused Soothe, and eucalyptus- and lime-infused Cool, provide head-clearing aromatherapy. Luxurious Shower Bombs bring the same aromatherapy benefits to those who prefer hot showers over warm soaks. The tablets sit just where the water hits the floor, dissolving into a healing mist of vibrant scents. When Flexpower's bath or shower products are paired with lotions, pores are opened and primed to absorb the pain-relief properties.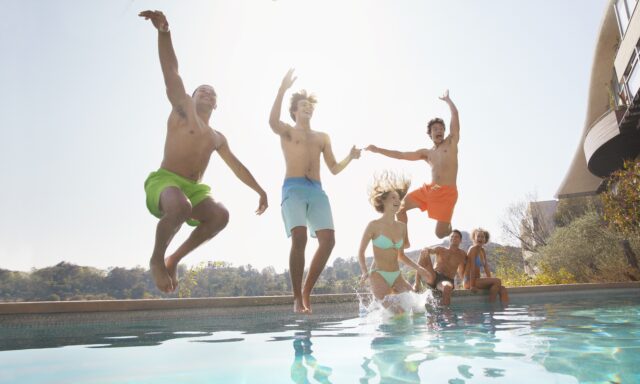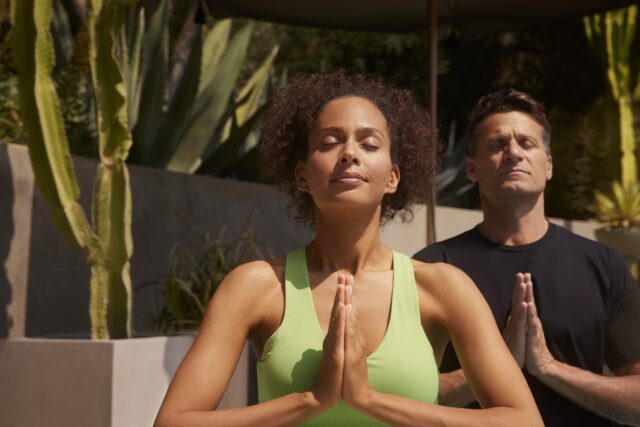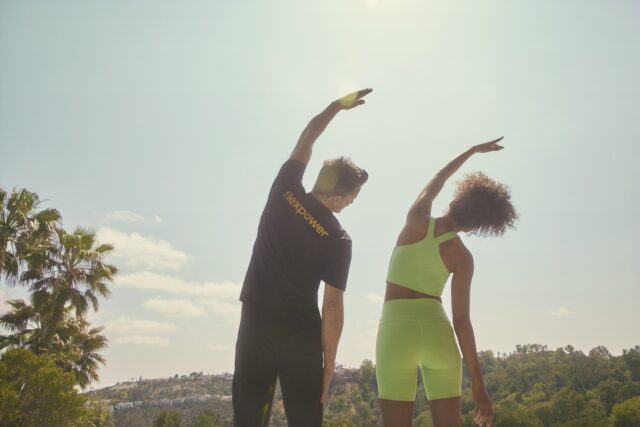 True to its California roots, Flexpower is fueled by a passion for feeling good and doing good, getting up and getting out, and not letting anything stop you from pursuing your goals. The company is dedicated to using locally sourced natural ingredients and recyclable materials, including the bath salt packaging. In addition to redefining pain relief, Flexpower is dedicated to making wellness less of a solitary, internal idea. Real wellness is about how you feel, and how these feelings extend to people around you. When you feel good, you want everyone else to feel good, too.
Flexpower is offering 20% off first purchases for Purist readers. Click here to get the discount code to enter at checkout…and enjoy!