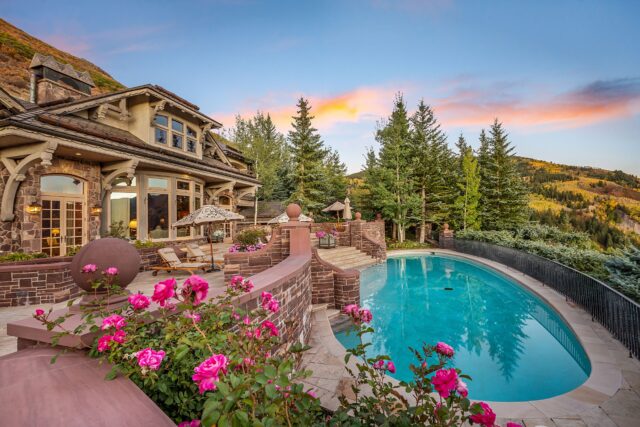 Off the market for over two decades, this remarkable estate on Red Mountain Road is finally available to the discerning buyer ready to embrace nature. The property is nestled on the highest elevation of Red Mountain, which gets its unique reddish hue from the mineral-rich rocks that cover the surface. Aptly called the "Peak House" for its unrivaled location, the home's outdoor spaces are adorned with lush greenery to complement the surrounding plant life.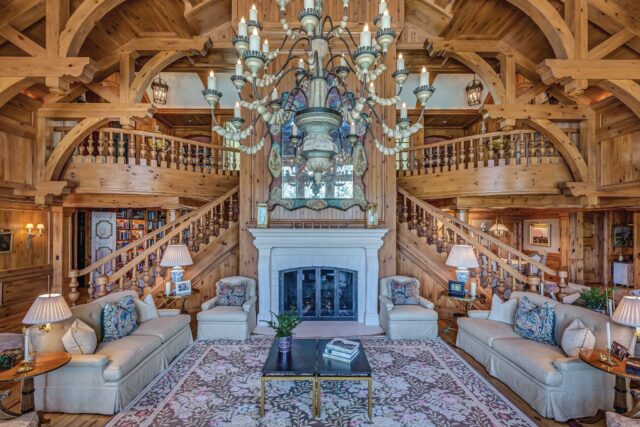 Esteemed interior designer David Easton has created an elegant, well-appointed atmosphere within, evoking a feeling of hominess with a touch of modernity. Boasting 18,000 square feet of indoor space, the home's amenities include a gated entry for privacy and security, 5 bedrooms and 11 baths. An additional 3,800 square feet of outdoor space is the ultimate entertaining space and holds several heated patios, decks and terraces to take in the amazing views from every angle. A gorgeous outdoor pool sits at the edge of the home's backyard space, looking down on the sprawling grounds below.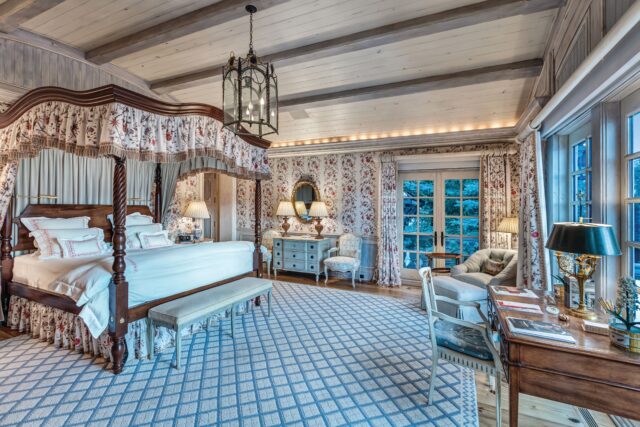 In the rustic wood-paneled living room, large windows let in an abundance of natural light and even more views of the surrounding three peaks. Two grand staircases frame one of the home's four cozy fireplaces, incorporating the traditional "Old Aspen" design style. The ultimate space for entertaining, an elegant conservatory can host up to 60 guests and features a sleek indoor pool.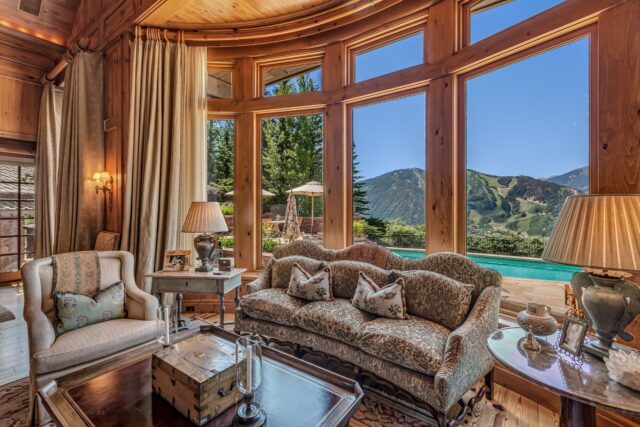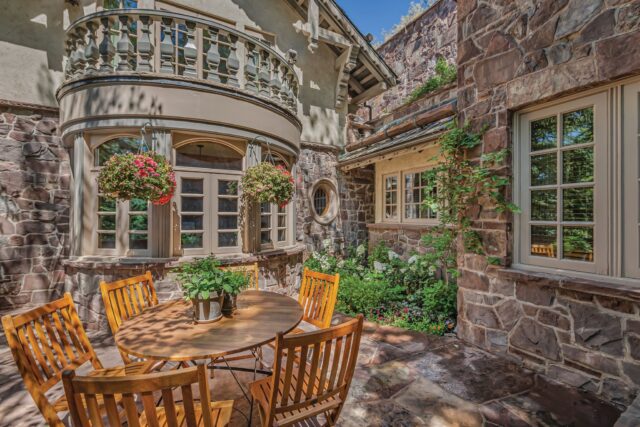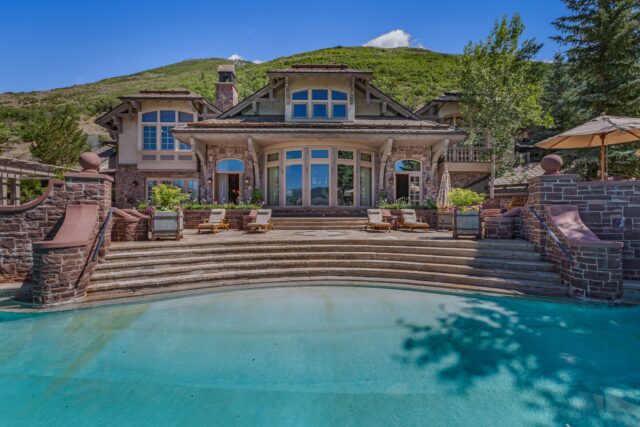 While the home's stunning design features and the bucolic grounds are perfect for weekend escapes, the surrounding area offers world-class ski destinations, dining and shopping. Buttermilk and Aspen Highlands ski resorts are in close proximity, and the home is a quick drive to Snowmass Village.
Price available upon request. aspenrealestate.com