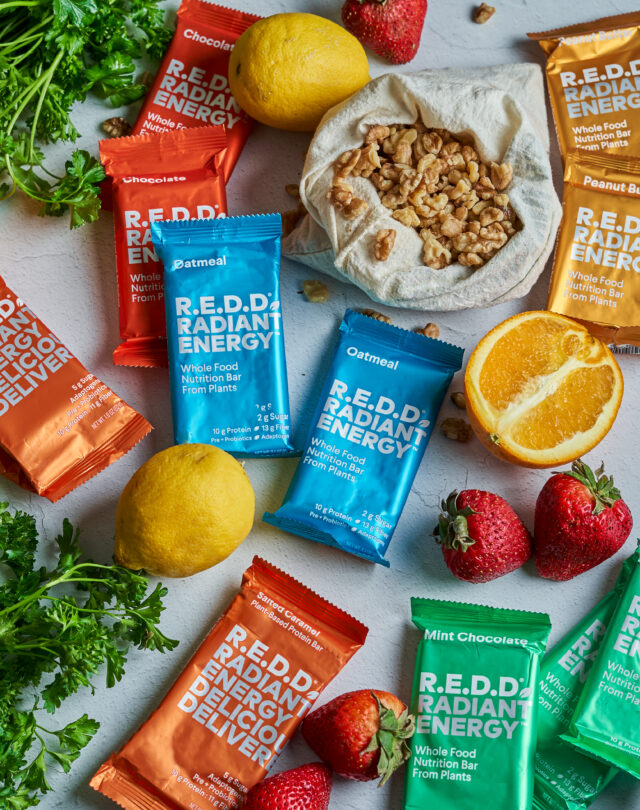 For those with hectic schedules, getting in the recommended daily dose of vitamins can seem virtually impossible. It can be tempting to grab a quick bite from a fast-food restaurant or vending machine rather than whipping up a balanced meal, which can lead to poor nutrition and possibly weight gain. While meal planning and prep can cut down cooking time and promote healthier eating habits, a fast snack always comes in handy while on the go. Many granola and protein bars are loaded with hidden sugars and artificial flavorings, making them a not-so-healthy alternative to junk food. Now, wellness fanatics can stay healthy and satisfied with plant-based protein bars from R.E.D.D.
When R.E.D.D founder Alden Blease's college meal plan ran out, he took a different route than the typical cup of noodles or greasy pizza. Instead, he set out to nourish his body with whole foods, experimenting with nutrient-rich ingredients to form the prototype of the R.E.D.D protein bar. An acronym for Radiant Energy Deliciously Delivered, R.E.D.D bars are a new generation of plant-based nutrition delivering a unique balance of low sugar and high-fiber energy, created from hand-crafted recipes.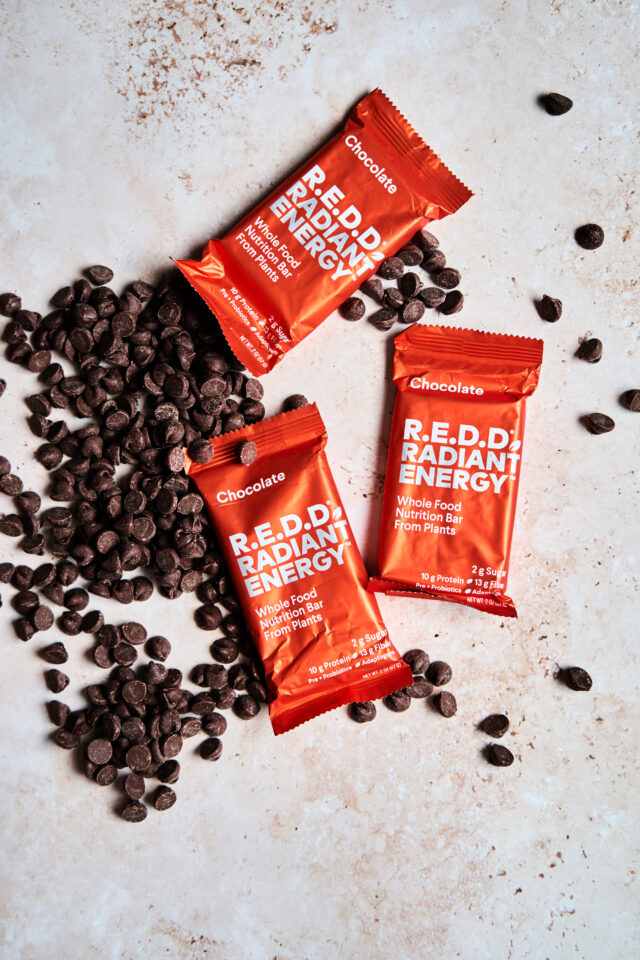 R.E.D.D's vegan, gluten-free and non-GMO bars are perfect for a morning boost of energy, midday snack, or after-dinner treat. With sweet flavors like peanut butter, salted caramel, mint chocolate and cocoa, ​​R.E.D.D. is the only plant-based nutrition bar with prebiotics, probiotics, adaptogens and less than 5g of sugar. The bars are free of brown rice syrup and naturally sweetened with monk fruit extract, dates and organic vegan chocolate chips. They are infused with adaptogens including chaga mushroom, reishi mushroom, cordyceps mushroom and maca root, which work to boost mental clarity, reduce inflammation and bust stress. Fiber-rich quinoa, oats and chia seeds support gut health and help align the microbiome, aiding in digestion and the absorption of nutrients.
Bars can be purchased on reddbar.com in a 12-pack for $35.88 or an 8-bar variety pack for $24.72. reddbar.com