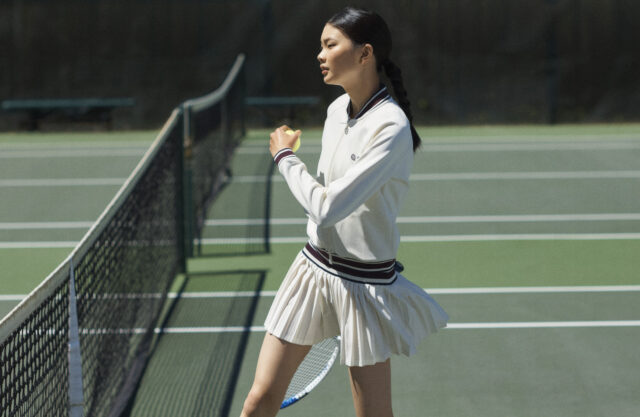 Whether it be a morning run, oceanside yoga session or a heart-pumping cardio hour with one of the Hamptons' renowned fitness gurus, getting outside is good for the body and soul. Experts say regular exercise is key to long-term health, and time spent in the sun is known to boost mood and reduce stress. If you've updated your summer wardrobe with plenty of new sundresses and swimsuits, why not give your workout gear a refresh, too?
Inspired by the grace and strength of athletes, Tory Burch's activewear line, Tory Sport, fuses style with functionality. Allowing women to feel confident and supported during any activity, Tory Sport celebrates the integral role sports play in personal wellness. Designed to "get you outside," the current line's eye-catching leggings, tanks, shorts, skirts and more feature fun tie-dye motifs, chevron stripes and summery florals.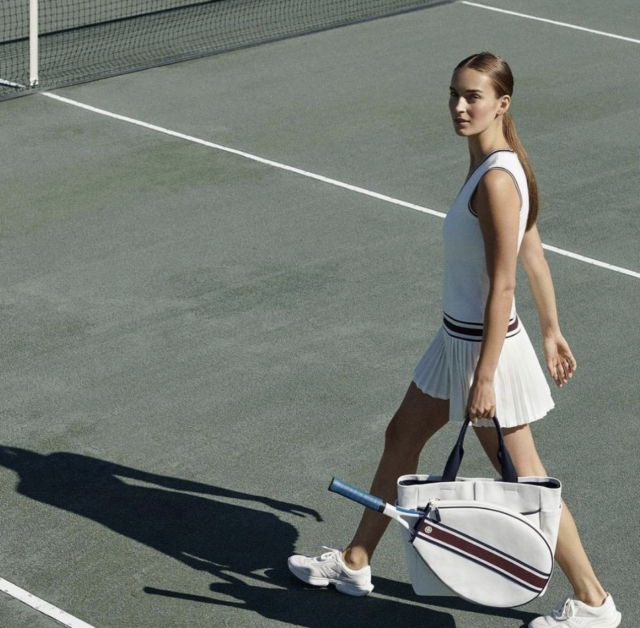 Tory Sport is throwing it back to the groovy summers of the '70s with a collection of vintage-inspired sportswear. The crisp, preppy Performance V-Neck Tennis Dress is perfect for staying chic and comfortable on the court, featuring a drop-waist silhouette in a snow-white hue with deep-burgundy accents lining the neck and skirt. Breathable and moisture-wicking material helps you keep your cool during challenging games, with plenty of stretch for movement without restriction.
For brisk morning training sessions, slip on the cozy Tennis Warm-Up Jacket, a varsity style zip-up made with wrinkle-resistant stretch track piqué. An embroidered racquet insignia graces the creamy white- and merlot-toned fabric, with the iconic Tory Burch logo fixed upon the zipper. Finish off the look with a pair of Tory Sport's athletic shorts and the sleek and sensible Bubble Sneaker, a modern sculptural shoe with a nostalgic nod to footwear of bygone eras.