By Ray Rogers
Today, she's the picture of optimal health. But it wasn't always the case for stretch therapist and Pilates pro Kat Tolis. A data scientist in Manhattan who pushed it to the limit at work and in her workouts for years, she wound up with hypothalamic amenorrhea, a hormonal imbalance due to too much stress. When she realized what was going on in her body, she dedicated her life to health-minded fitness.
As the founder of XcellBODY, she now helps the jet-set crowd, from the Hamptons and NYC to Miami and Aspen, tame their type-A tendencies in sessions that do double duty as killer workouts followed by relaxing and therapeutic stretching. Key for Tolis is educating her clientele about "the health risks of too much stress and cortisol in the body," she says, "including too much stress at work, and overexercising without proper recovery, which leads to a constant state of 'fight-or-flight' mode and the potential fertility issues it can cause. A recent trend shows females are losing their menstrual cycles from overexercising and not properly following diets such as vegan and Paleo to ensure they are getting proper nutrients for their bodies, on top of work and social pressures."
In addition to overall wellness coaching, Tolis offers specialized workouts custom-tailored to strengthen and stretch muscles where needed for the full range of active Hamptonites: "The Surfer," for instance, targets arms, shoulders and back for powerful paddling, and obliques, quads, glutes, calves and hip flexors for improved pop-ups; "The Tennis Pro" and "The Golfer" work the upper body and lateral rotators to help perfect that swing.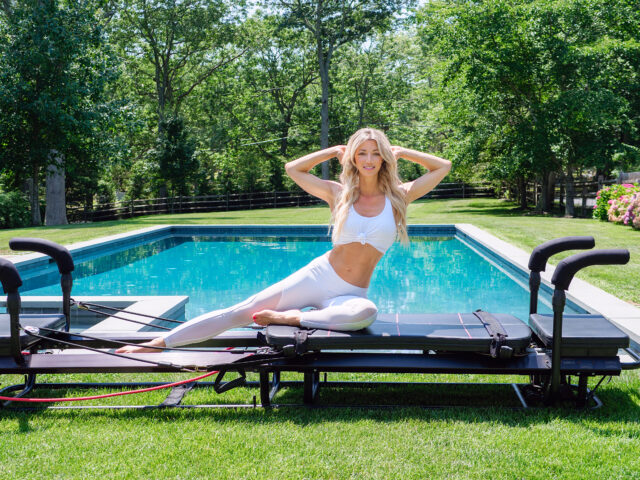 The life's blood of her former career as a data analyst forecasting trends in Excel spreadsheets now helps inform her healing sessions for clients: She employs fit tech, such as the Whoop strap and Oura ring, using data analytics to optimize clients' athletic performance, as well as recovery—for improved sleep, and reduced stress—with CBD-infused lotions and stretch therapy.
She's also developed a training program, Strength+Stretch by Kat, to educate and train fitness instructors at already existing boutique fitness brands how to perform one-on-one assisted stretch techniques and how to incorporate them into their businesses. "My goal is to share the benefits of Strength+Stretch—with a focus on performance, recovery and science—with the world, to help people excel in their unique activities and goals."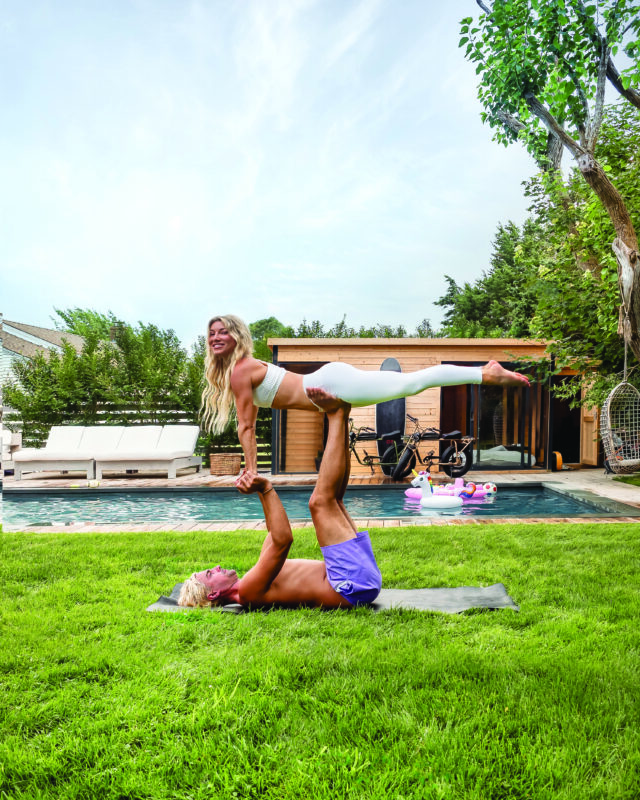 Helping others is embedded in her DNA, and not just on the machines and mats: This summer, she's also been giving back at CTREE, the Center for Therapeutic Riding of the East End. "In high school I volunteered in equine therapy, helping children with special needs improve their mobility. That's how I first became interested in physical therapy. The horses make therapy more enjoyable for the children."
Kat aims to reimagine recovery as fun to encourage everyone to enjoy the benefits of stretch and wellness. Hire Kat & her team at XcellBODY for your next post race/sports recovery event, corporate wellness or golf tournament. Make recovery fun!
xcellbody.com; contact team@xcellbody.com for more information.