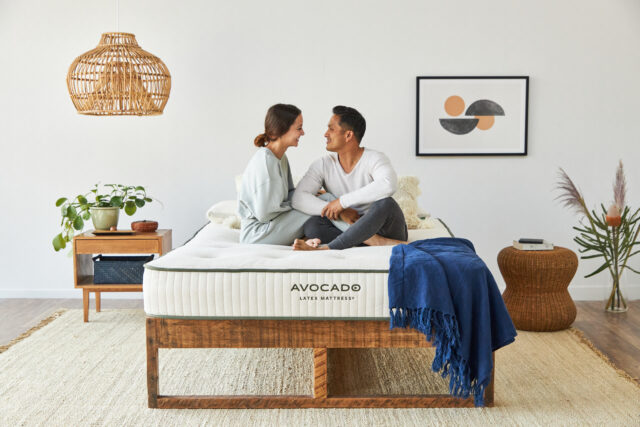 By Ray Rogers
What does it feel like to sleep on a cloud? I'll tell you what I imagine it to be like: With Avocado's Luxury Plush Mattress and attached pillow-top, it's an absolute dream. After two months of use, I haven't had a restless night of sleep a single time. With 17 premium layers of organic and natural latex, wool, mohair, silk, hemp and cotton, combined with over 3,000 individually pocketed coils for support and motion isolation, it gives the feeling of being weightless yet perfectly supported. Thanks to the line of work I'm in, I've slept in some of the most luxurious hotels in the world and never felt anything quite as perfect as this. If you're serious about your sleep, and committed to organic and ethical business practices, Avocado Green Mattress is a natural choice.
On average, humans spend about one-third of their lives asleep. Waking hours, or the other two-thirds of life, are stacked with rituals to stay well: eating nutritious foods, exercising and choosing eco-friendly products. Sleep and wellness are delicately interconnected, and it's important to extend best practices for healthy living to your sleep routine, too. Avocado Green Mattress, a handmade ​​eco-luxury organic bedding brand, merges sustainability and slumber with forward-thinking production practices and heavenly bedroom essentials.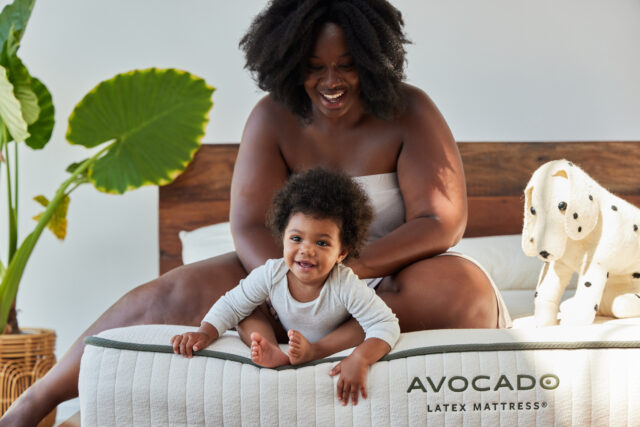 The United States Environmental Protection Agency (EPA) acknowledges that indoor air can hold five times more pollution than outdoor air, due to harmful materials used to manufacture a variety of household products. While the "organic" label is commonly used for food and cleansing products, opting for organic bedding, mattresses and pillows can make a positive impact on your health. Avocado's line is GOTS (Global Organic Textile Standard) organic certified, a standard endorsed by the United States Department of Agriculture's National Organic Program (NOP) to cover source materials, factories and products. Using Earth's natural bounty to create plush fabrics, Avocado's line is made with organic-certified latex, wool and cotton sourced from co-owned farm collectives in India. Made with vegans in mind, Avocado has developed hybrid and latex mattresses that use 100 percent USDA certified organic cotton fiber, farmed using NOP farming standards, instead of organic wool.
Avocado's mattresses are as healthy for the human body as they are for the planet, strategically designed to support spinal health and deliver quality sleep. Rated No. 1 for back support, cutting-edge ergonomic technology is used to support the body's natural curves, delivering targeted pressure-point relief, improving weight distribution and promoting proper alignment. The best of both worlds, Avocado's hybrid mattresses combine resilient, buoyant cushioning with an intricate system of coils for ultimate comfort and structure.
Fiercely dedicated to sustainability, Avocado has gone "carbon negative" in 2020, extending from their farms in India to their California factory. By analyzing and reducing emissions produced by the brand's production facilities, retail centers, offices and transportation practices, Avocado has become the world's first mattress company to achieve net-zero carbon emissions. A proud member of 1% for the Planet, Avocado donates 1 percent of all sales to environmental nonprofits. avocadogreenmattress.com