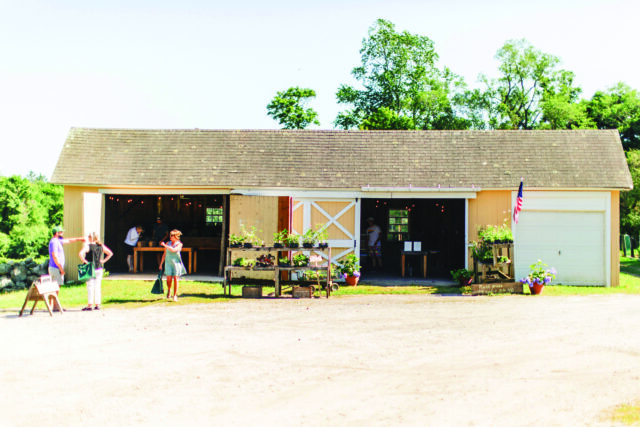 by Julia Szabo
When a sizable plot of farmland comes up for sale, it's not uncommon for the estate to be subdivided, with each new owner managing their portion their way, possibly with pesticides and other harmful practices. But what if instead of ownership, property buyers prioritized sustainable stewardship? What would happen if, rather than imposing their plans on the property, they consulted their neighbors, pooled their talents, and managed the land with an eye to nurturing future generations of land stewards?
What would happen is what's underway now at Connecticut's Stone Acres Farm: a magical ecosystem where visitors may enjoy farm-to-table dinners under the stars (weather permitting), and children gladly eat kale and spinach year-round—it's that tender and sweet. There are ample spaces for outdoor events (such as weddings, parties, or walks), and indoor spaces for private meetings.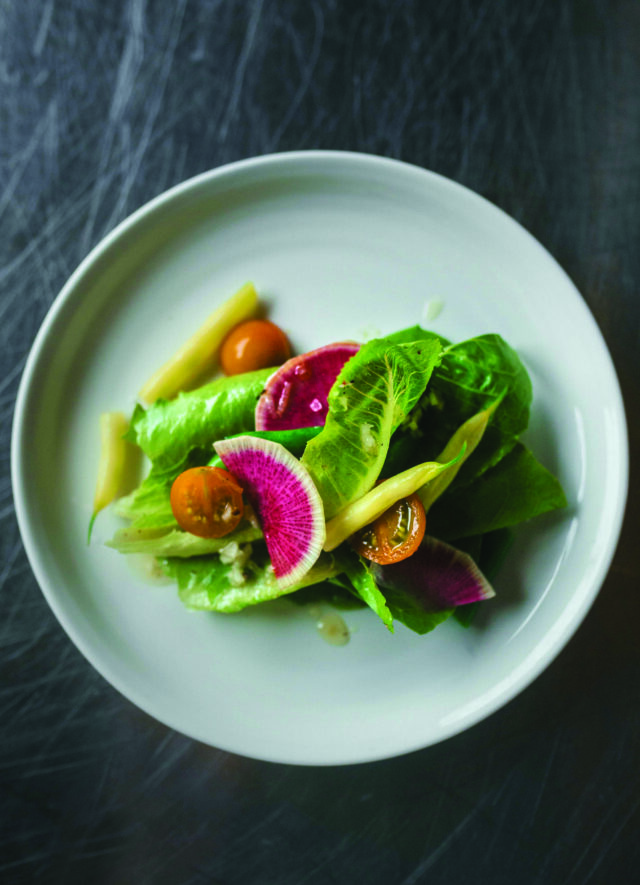 Noted landscape architecture firm Reed Hilderbrand from Cambridge, Massachusetts, and a multidisciplinary team including firm principals Doug Reed and Adrian Nial, were the lead planners, organizers, and designers who formed a master plan and framework for the farm as a reimagined campus/events center with artisanal foods and ecologically-based farming.
Also on the team to help reenvision the space was master builder Joeb Moore of Joeb Moore & Partners, Architects, a licensed architect and a Fellow in the American Institute of Architects, FAIA. In an inspiring model of collaborative spirit, this utopia was born when a group of investors (roughly 10 individuals and families) bought the property so that it wouldn't be sold to developers.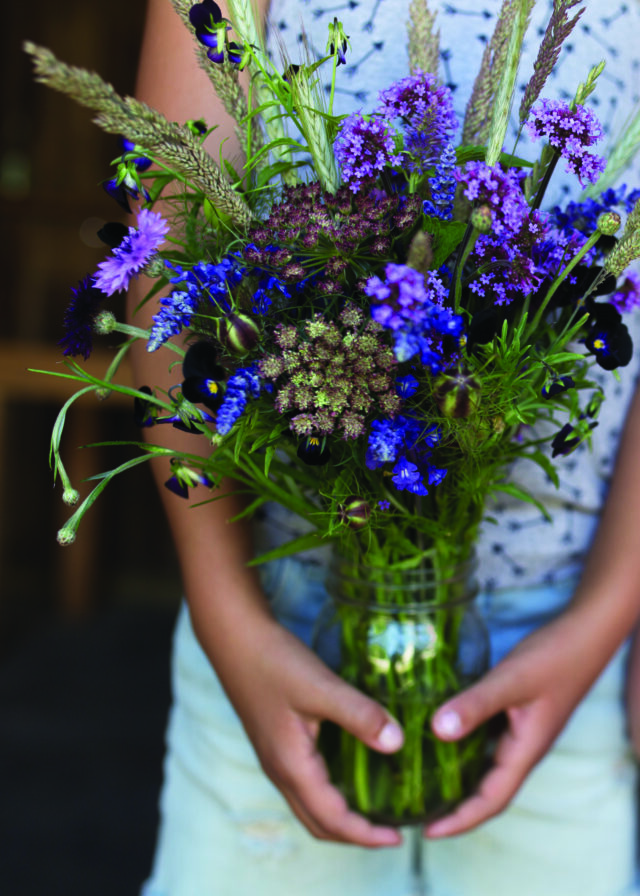 The group—many of whom had been connected to Stonington or the farm for years—teamed up to reclaim and reinvigorate Stone Acres Farm, a 63-acre Connecticut farmstead in coastal Stonington, a proud agricultural community since 1765.
Today, visitors are welcome to enjoy the summer yield of this collaboration at Stone Acres Farm: 100 different varieties of vegetables, herbs and flowers—notably dahlias in a rainbow of colors, and tomatoes that develop incredible depth of flavor from being grown alongside basil and other fragrant herbs.
"We focus on regenerative farming practices, and we have a summer and fall flower and vegetable CSA," says director of operations Jane Meiser, who grew up visiting the farm, which had formerly belonged to her family for generations.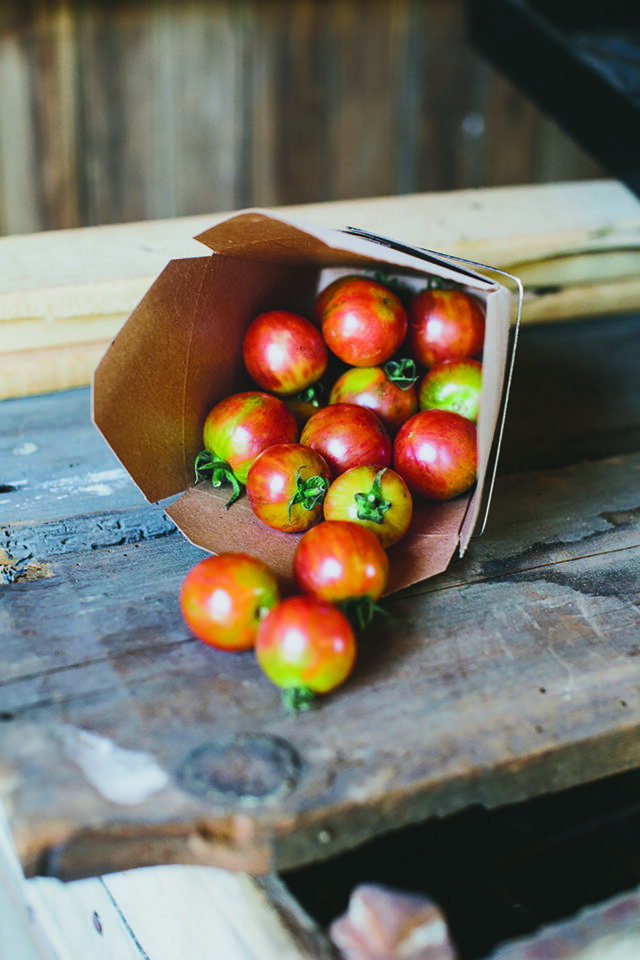 Today, the Meisers' preschool-age son—"he's 3 and has been involved since coming here in a baby carriage"—joins other children as they learn the basics of farming and culinary arts at The Yellow Farmhouse Education Center, an on-site, not-for-profit learning hub that welcomes all age groups.
"The mission here is to grow a thriving food community," Jane Meiser says. This is community-supported agriculture that brings the CSA concept full circle—with the farm nourishing its neighbor-supporters, in both body and spirit. Every member, of every species, is a valued participant, especially the resident flock of chickens who embody dietary diversity.
"Everybody loves our eggs," Meiser says. "We move the chickens around so they're always eating something different. They also help with pest management and composting and prepping new beds for planting—we'll put them in a space for a couple of weeks and they will scratch up the ground and clean out the vegetables."
Garden guru and author Eliot Coleman (The New Organic Grower) is "a guiding principle for his farming techniques," Meiser adds. "Coleman promotes the use of many small-scale hand tools that we use here at Stone Acres, including the scuffle hoe."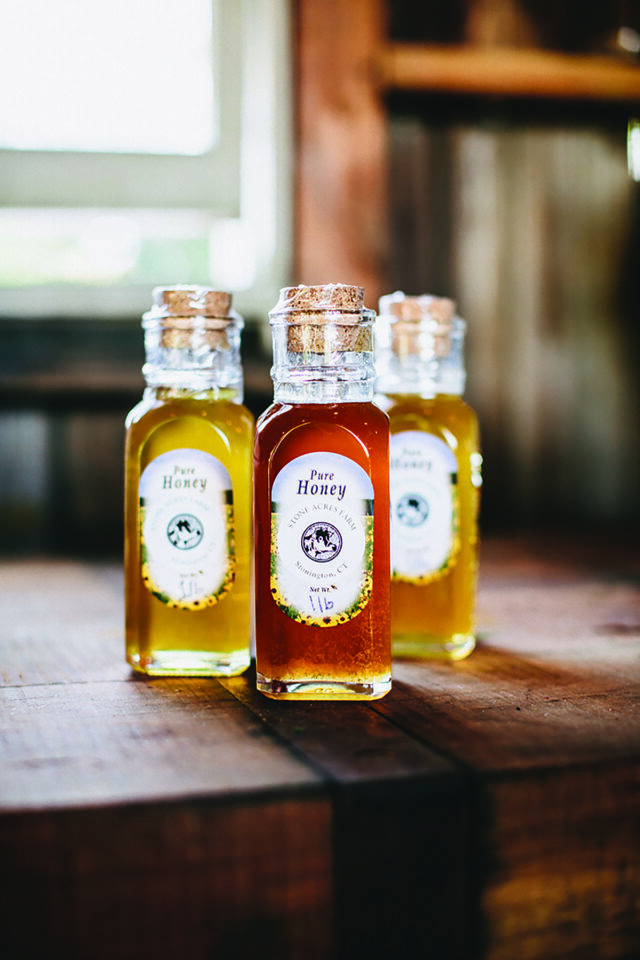 Architects and building buffs appreciate that Stonington is home to many handsome structures listed on the National Register of Historic Places. The heirloom structures at Stone Acres Farm are as beautiful as they are functional. Many are in need of extensive repair, however, so a long-range scheme is in place to restore and repurpose them.
One of the property's old greenhouses, a brick-and-glass beauty called the Grapery, was built in the 1900s. Currently, it's used for plant propagation, but "part of the master plan is restoring it into a working, year-round restaurant," Meiser says.
In this accessible Eden—whose goods can be found at their farm stand, at 393 North Main Street in Stonington—past, present and future are beautifully compatible, rather like the tomatoes and basil that thrive in tandem (among this year's tomato varieties, now coming to fruition, are black cherry, green zebra and hillbilly). The tomatoes are grown outdoors, close to the Yellow Farmhouse Education Center, and the plan, says Meiser, is to use them "for outdoor classroom collaboration."
The visionary group of people who initiated the farm's revival held high hopes for a green, sustainable outdoor-indoor space; even at this early phase, those hopes have already been met and exceeded.
"What makes this so meaningful, and such an incredible mission, is how the property connects cultural history to a landscape, to a place and time that's a provisioning farm, providing nourishment for everyone," says architect and investor Joeb Moore. "The farm is a kind of time machine," he continues. " It's not just about the past; it's about revising the farm into a place of learning and growing—not just growing food for sustenance, but also growing the community." stoneacresfarm.com