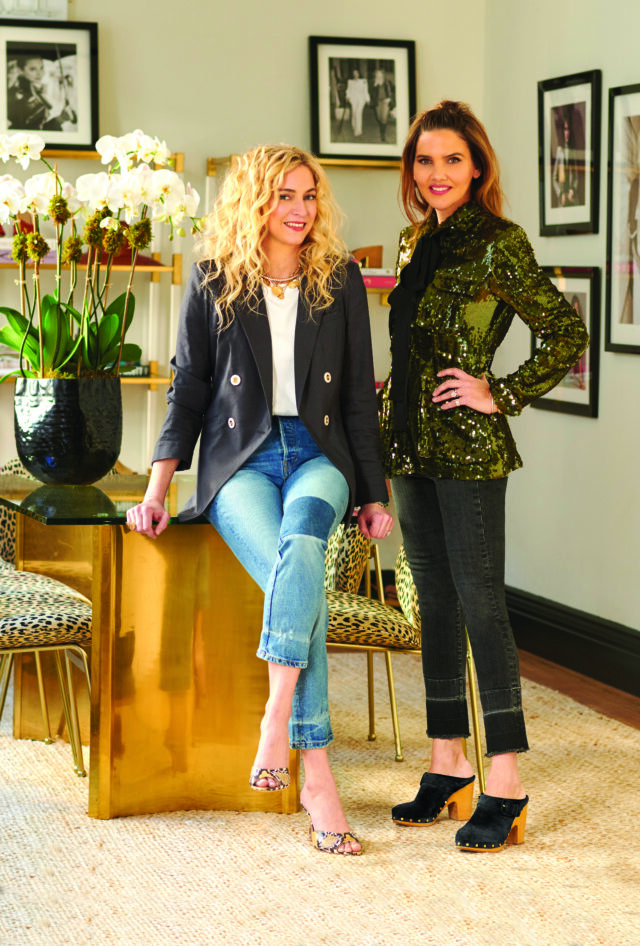 By Jim Servin
PURIST: What is your take on the connection between fashion and wellness? How does the Veronica Beard brand embody these ideas?
Veronica Miele Beard: I like to say our clothes are made with love. From the conception of the designs and the thought that goes into the customers' lifestyle and desires, to the prints, colors and fabrics, the process is heartfelt. I didn't realize the power and energy you feel when dressed well until COVID hit. I found myself getting dressed to take the garbage out, or for a trip to the supermarket, because it lifted my spirits. Now that life has begun again, we see euphoric shopping and celebrating.
Veronica Swanson Beard: This really resonates with me because one thing we say all the time as a brand is 'look good, feel good, do good.' All these things are interconnected. When you look put together, you feel like you're on your game, like you can conquer that mile-long to-do list. And when you feel good, you are putting that energy out in the world—going out and 'making it happen,' whatever that means for you. We want our clothes to be your go-to wardrobe for your real life. On the go, with the kids, at the office. If you look good and feel good, you are poised to do good.
PURIST: How has Veronica Beard responded to recent world events?
VMB: The silver lining in our brand ethos is that we design from lifestyle, and we walk in the customer's shoes through all of it. When the world came to a halt, we pivoted and casualized. We offered our version of the sweatsuit—elevated and cool, not your average sweatsuit. Now that the world is opening up, we are pivoting with her yet again. I personally want a chic, more tailored feel in my wardrobe. The essence is, "We're back and we're feeling ourselves!"
VSB: Gatherings are happening, but they are intimate. The clothes must work for this new reality; they have to be versatile. We want to give women a little bit of fantasy again, but it has to be wearable fantasy.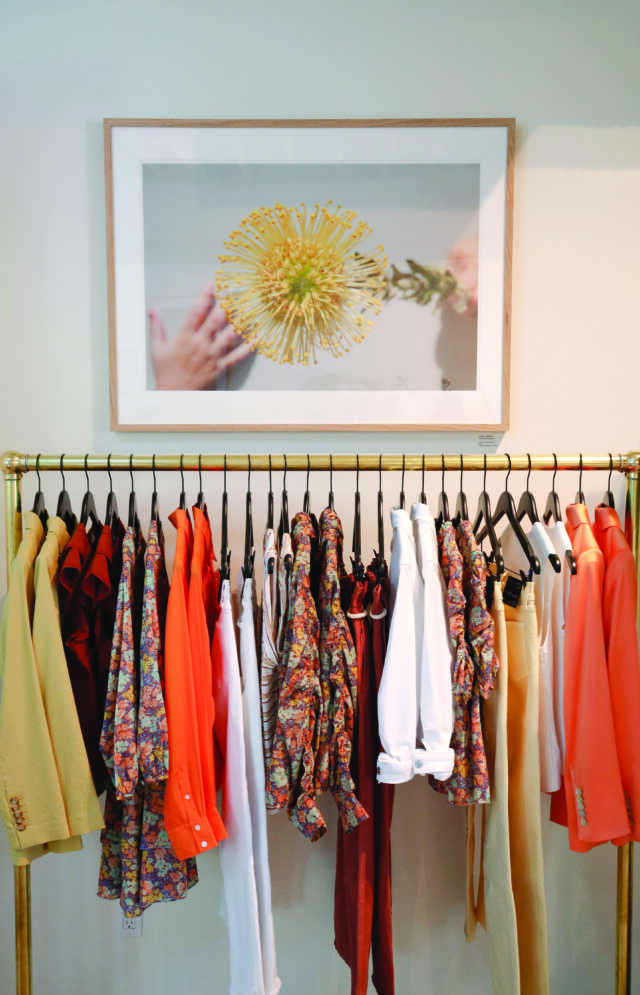 PURIST: What is it about Southampton that made it an ideal location for Veronica Beard's 15th U.S. store opening, since its retail debut in 2016?
VMB: We've wanted to open in Southampton for a few years. It is the mecca of New York shopping in the summer months, and now year-round. Our family have been summer residents of Southampton for 25 years.
VSB: Southampton has the best main street in the Hamptons. It is a destination to shop, stroll, get lunch. We always want to be in retail locations that feel alive, that pulse with the energy of the locals. We are not a mall brand; we never will be. We want to be in neighborhoods—on that little side street that also has the café with the best sangria. Or near the park where you walk every day with your kids. Southampton is that destination.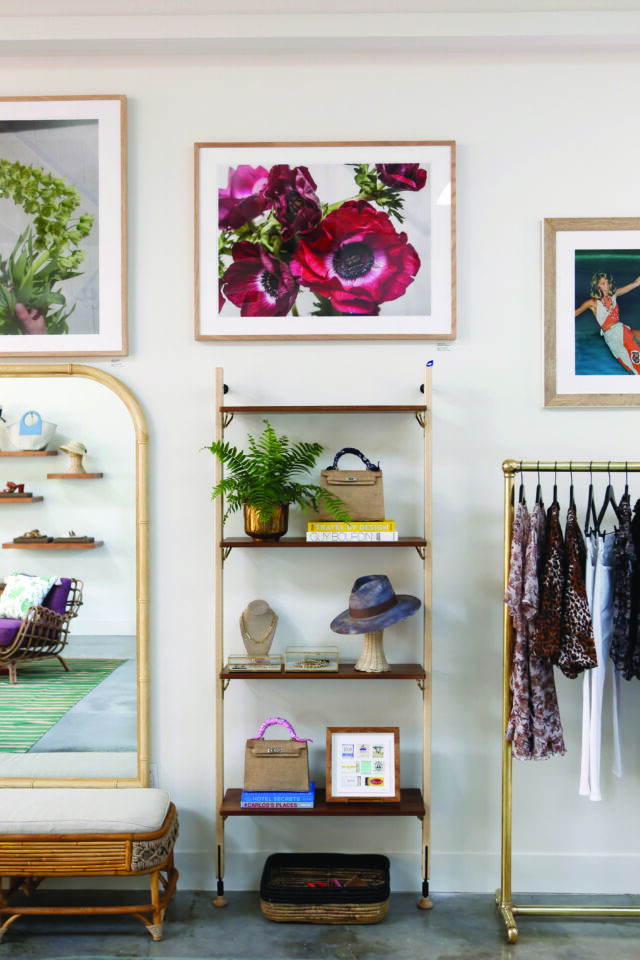 PURIST: What pieces are Hamptons customers most drawn to?
VMB: In any market—and the Hamptons has become a year-round destination and residence—the VB customer is drawn to the wardrobe heroes that they can't stop wearing over and over. Jackets and outerwear have always been our strongest category. Denim, footwear, dresses and swim are important categories for her.
VSB: The Hamptons customer isn't just there to go to the beach. She also wants to get dressed—laid-back, but chic. The dickey jacket is our VB icon—it's so versatile. It is really the essence of the brand.
PURIST: What's your forecast for the future, in terms of both fashion and wellness?
VMB: The secret sauce of VB is that Veronica and I are the customer and always have been. We design from necessity and demand. We will all never tire of emotional, elevated, iconic styles with a modern-day twist, whether it's sweats or a cocktail dress or outerwear. The future forecast is to be ready for all of her walks of life
VSB: Fashion was evolving even before the pandemic, and the past two years have sped up the change. But we feel really confident from where we are sitting, because our brand has always been about dressing a woman in cool, classic American wardrobe staples. The industry can and will continue to evolve, and we will adapt with it, but that foundation will never change.
PURIST: What are your favorite wellness go-tos in the Hamptons?
VMB: Tracy Anderson is a must-do if you want to transform yourself. Surfing on Road D is a family experience like no other.
VSB: During quarantine, I became obsessed with Melissa Wood Health. I love that you can do her classes anywhere and squeeze quick workouts into your day.
PURIST: You are sisters-in-laws with virtually the same name, both married to nephews of the late photographer Peter Beard. Do you ever have mix-ups with dinner reservations? How do you make it work?
VMB: It definitely has caused some mix-ups! Having two of us designing and branding has given a dimension and mix in style that is the essence of Veronica Beard. Inclusivity and the ability to mix and match prints, colors, fabrics, high-low. Our being so different but loving the end product has broadened our customer base.
VSB: We have the same name—and before we started the brand, we actually spent a lot of time trying to think of another name for it before realizing we should just get it right out front—but we are very different. And we are both the customer. That is the magic. We share everything, we are family, we are partners, and we have our own points of view. That strengthens everything we do, from running the business to styling the clothes.
84B Main St., Southampton; veronicabeard.com