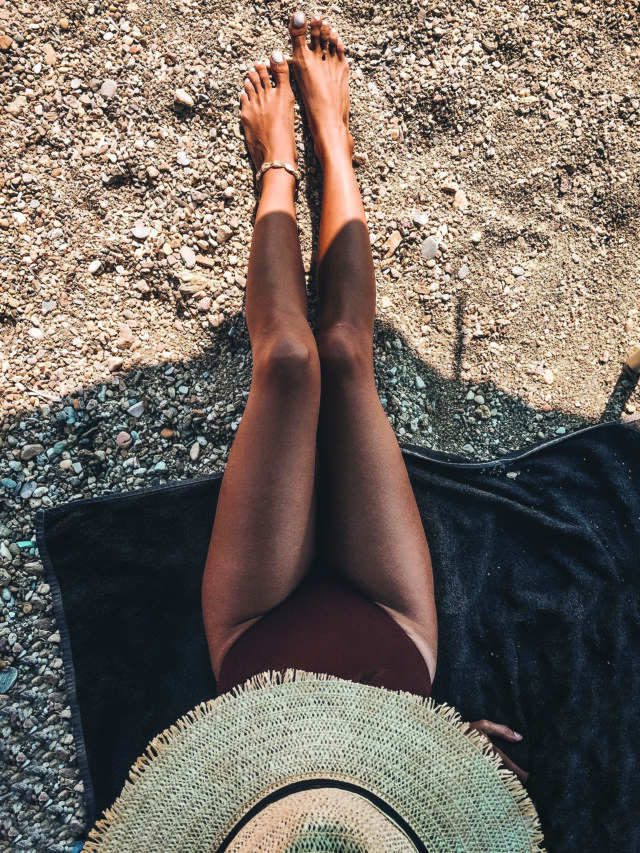 Total wellness is about more than how a person feels— how they look plays a big part, too. And few realities of aging can erode an active person's confidence quite like cellulite, whether called by name or hinted at with a euphemism (dimpling, orange-peel skin). For at least a century, various quick-fix remedies have promised to lessen the appearance of cellulite, if only temporarily, with little to no success. Now, finally, one esteemed Southampton doctor delivers on decades of promise by offering a real solution: QWO, a nonsurgical treatment that's now available on the East End, exclusively at the office of James Brady, MD.
What is QWO, and how does it work? First, we need to understand what exactly cellulite is. It's not saggy skin, as many of us incorrectly presume. Cellulite "dips" occur around pockets of fat; they're caused by the skin's connective tissue (the septae) tightening skin to muscle, with fat wedged in between. QWO is the first and only FDA-approved injectable clinically proven to reduce moderate to severe cellulite in adult women, and it's a triple threat that works wonders in three ways.
First, a licensed practitioner injects QWO directly into the affected areas of the buttocks and/or thighs. The number of dimples treated per session varies from practice to practice, and there's no limit to the number of "dips" that may be treated in one session—that is determined by the provider at the initial consultation. An enzymatic made of collagenases, QWO effectively targets collagen types 1 and 3—the types found in the fibrous bands that are responsible for the creation of cellulite.
Once injected, QWO goes to work by disrupting the fibers, breaking down the collagen's peptide bonds, releasing the dimples, and giving the surrounding skin a smoother surface. But QWO doesn't stop there: It also helps to redistribute fat cells, and stimulate the production of new collagen.
As with any aesthetic treatment, the number of injections a person will need to see their best result will vary for each individual. For optimal results, three sessions, spaced 21 days apart, are recommended. Ultimately, the final outcome will depend on how severe the cellulite is: The more pronounced, the more likely a patient is to need more treatments, which means the desired result will take a bit longer.
"Treatment with QWO is quick—less than 10 minutes—virtually painless and remarkably effective," assures Dr. Brady. "Patients will experience bruising and swelling at the injection site for about two weeks, with no activity restrictions. QWO is given on three separate visits, scheduled three weeks apart, for maximum results. And here's the kicker: The elimination of cellulite is permanent."
That means nine weeks to no cellulite, with no downtime—a major victory in an age-old battle for the body beautiful. And Brady has more anti-aging tools in his arsenal: "We're also excited to introduce two new laser treatments, MOXI and BBL HERO. Both are designed to rejuvenate your skin with little or no downtime, and can be used on all skin types."
James Brady, MD, Plastic Surgery, 686 County Rd 39A, Southampton, 631.287.0711; jamesbradymd.com