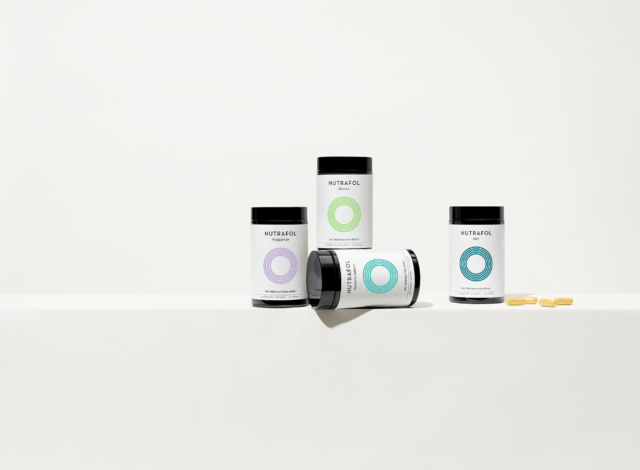 Hair grows as we do. From the peach fuzz sprouting from the head of an infant, to wacky rainbow hues sported during rebellious teenage years to a mature, salt-and-pepper look that comes with age, one's mane is a true sign of one's times. Hair is often intertwined with self-confidence and self-expression, and the health of hair can be a reflection of inner well-being. Looking good and feeling good go hand in hand, and positive self-image can help us achieve our goals and blossom into the best version of ourselves. However, a number of factors (often outside of our control) can weaken our locks. Whether caused by age, lifestyle or hormonal imbalance, hair thinning can take a massive emotional toll and lead to negative self-image.
Nutrafol, the No. 1 dermatologist-recommended hair-growth supplement, uses a multifaceted approach to get your mane growing strong. Used by 3,000+ health care providers and stylists across the country, each product is physician-formulated, clinically effective and 100% drug-free. Addressing important factors like stress, hormones, environment, and nutrition, Nutrafol's clinically proven formulations get to the root of hair thinning with four targeted formulas based on biological and age-related needs.
Within three to six months of continuous use, those on their hair-growth journey can expect to see visible results in the structural integrity of their strands. Designed to meet the bio-specific needs of women and men through all stages of life, including Nutrafol Postpartum for new mothers and Women's Balance for women peri- and postmenopause.
During the month of August, 5% of new sales will be donated in support of Hair Loss Awareness Month to the National Alopecia Areata Foundation. Learn more here.