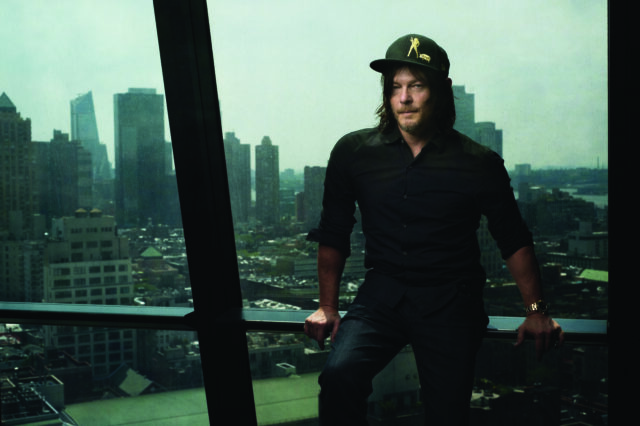 By Dimitri Ehrlich
Long before he became a household name for his role as Daryl Dixon, the motorcycle-riding, crossbow-toting redneck from The Walking Dead, Norman Reedus was an artist. Not necessarily in the sense of being someone who went to art school, or considered his work art. But Reedus has always been an artist in the sense that there was never much of a boundary between his lifestyle and his personal aesthetic. (It's well-nigh impossible to imagine Reedus in sensible khaki pants sitting in an office cubicle, working for the weekend.) You can see examples of Reedus' eye for the gritty, edgy, beautifully macabre side of life in a new show of his photography, Portraits From the Woods, at the Surf Lodge in Montauk from August 24 through Labor Day, curated by Laurie Dolphin with Jen DiSisto from Moonlight Arts Collective. "People have always described my photography as taking a harsh image and making it beautiful," Reedus says. "I've always liked images that make you take a pause and try to figure them out."
For those interested in a deeper dive into his photography, you can explore more work at Big Bald Gallery, his online gallery which has released photography, books and more. (Reedus has donated more than $70,000 from sales of his work to the COVID-19 Solidarity Response Fund.) His most recent book of photography, Portraits From the Woods, was released last year, and features images from the set of The Walking Dead (Reedus has donated all profits to charity). His past books include 2013's The Sun's Coming Up…Like a Big Bald Head, and 2014's Thanks for All the Niceness. His photography has been exhibited at Art-Trope Gallery in Paris, Art Basel, Art Wynwood in Miami, Art Herning in Copenhagen and the Contemporary Art Fair in Paris.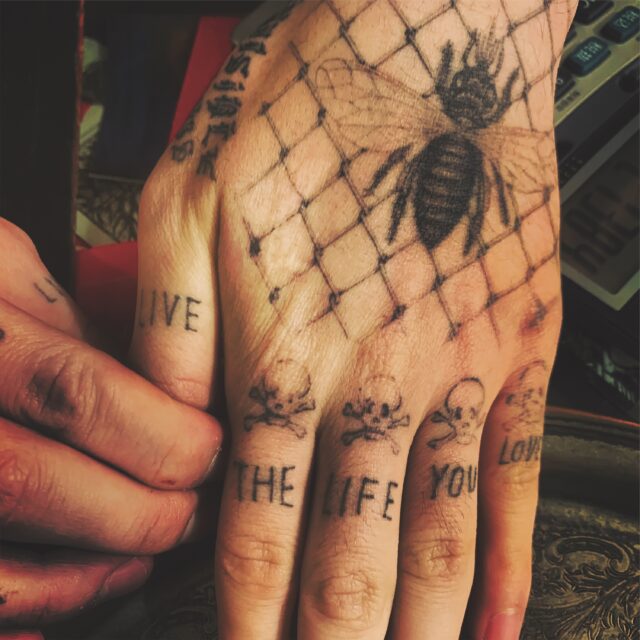 In a sense, his entire life has been a work of art, improvised with whatever materials were at hand. Born in Hollywood, Florida, Reedus' parents divorced when he was young, and he bounced around the country until he was 17, when his mom moved to Japan to teach. Reedus dropped out of high school to follow her and continued wandering around Europe for a few years. In the early '90s, he settled in downtown LA (back when the neighborhood had more burning garbage cans than vegan bakeries), where he scraped by, making art and working at a motorcycle repair shop.
He landed a pivotal role in the 1999 film The Boondock Saints, but it wasn't until 2010 that he finally found major success as an actor on a certain zombie-themed series that has become the highest-rated scripted show in all of cable television. Reedus' knack for blurring the lines between his life and art were further exemplified in 2016, when he created Ride With Norman Reedus. The AMC series is a motorcycle-themed traveling documentary in which he gets to do what he loves doing anyway—riding motorcycles and meeting strange, interesting people from the underbelly of American society.
While he has shot plenty of unsettling photos (including a series inside a maximum security prison in Russia) not all of Reedus' images are dark. Some of them have a warmth or quiet wit to them, and some will even evoke a smile. "Hideo," for example, features the iconic video game maker Hideo Kojima flipping the bird toward a framed photo of Reedus, who is returning the gesture. (In reality, the two are close friends, having collaborated on the hugely successful game Death Stranding.) "I met Hideo ages ago when he came to Comic Con and I talked about doing a video game with him," Reedus recalls. "Guillermo del Toro had called me and said, 'This guy named Hideo is going to meet with you and just say yes to whatever he says.' You realize after you meet him, he is a genius. He's the Salvador Dalí of video games. He's up there with Elon Musk. He's so brilliant. Working with him is mind-blowing."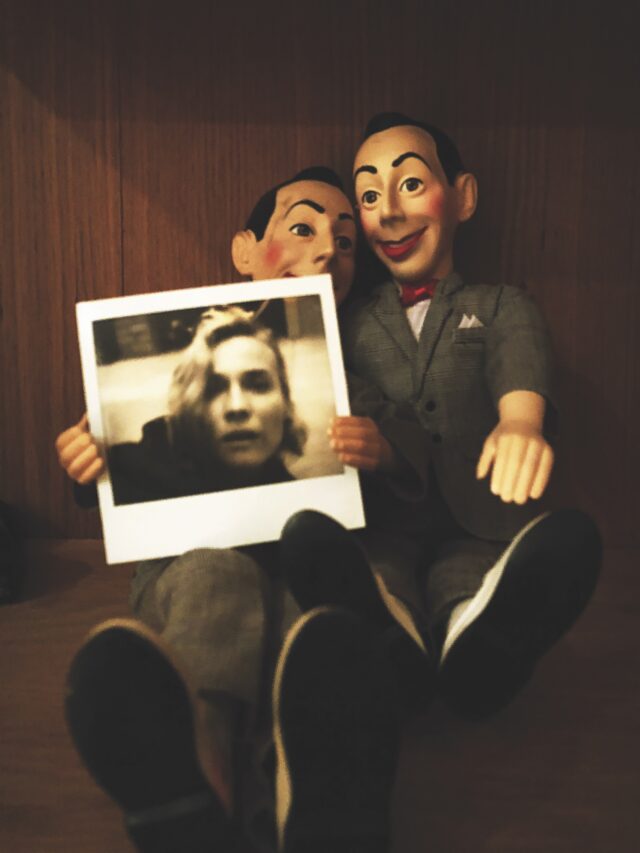 Another strangely surreal-yet-heartwarming photo is called "Pee-wee," which shows two Pee-wee Herman dolls, one of which holds up a sepia-toned, Polaroid-like snapshot of Reedus' girlfriend, the actress Diane Kruger. (He has a daughter with Kruger, and a son, Mingus Lucien, from a previous relationship with Danish supermodel Helena Christensen.) "I've become friends with Paul Reubens and the more I know him, the more I like him," Reedus says. "So I started collecting these Pee-wee Herman dolls. That image wasn't set up for the picture; it's an actual spot in my house."
"Live the Life You Love" is a close-up of a man's hands with those words tattooed across his knuckles, taken when Reedus was on a press junket in Asia. "I ended up going out one night and I met this guy and I just liked his whole aesthetic," Reedus explains. "I like him because he looked so out of the box, but he was 100 percent living the life he wanted to live. You could tell by his attitude and his style. Sometimes a photograph will be a memory for me. Sometimes, I will do a portrait of someone, after I get to know them. Because you can see someone and know they look cool, but once you realize why they look cool, it changes the photograph."