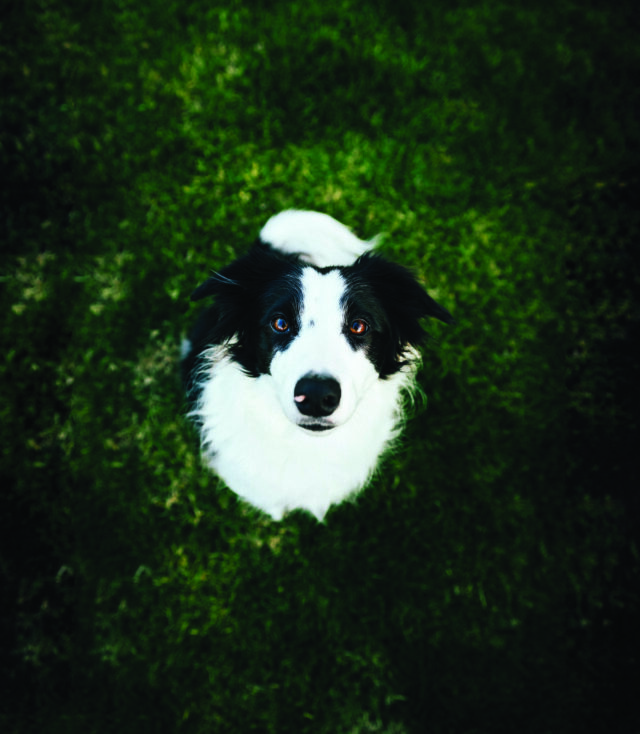 By Nancy Kane
According to the American Kennel Club, dogs can help us live longer—and anyone who has a canine companion knows what they bring to the quality of our lives. Treat your pooch and yourself to an outdoor adventure this fall, followed by an alfresco lunch. Almost all the shops in the villages and most outdoor cafés will welcome your pet and many—like Pierre's in Bridgehampton, Carissa's The Bakery in East Hampton and Page at 63 Main's Back Page patio in Sag Harbor—will provide water bowls. Some, like Babette's in East Hampton, even offer a doggie menu.
Opened a few years ago by a group of dedicated volunteers, The Southampton Dog Park (151 Windmill Lane, Southampton) has grown to include three separate areas for dogs of all sizes and breeds, and is as well-maintained as any people park. They provide dog cleanup bags, a bulletin board for news and announcements, and plenty of benches for humans to sit and read or catch up with friends while the dogs socialize.
At the center of the Park stands a large sculpture, a dog named "Eddie" by local artist Robert Lohman. The grounds are open from dawn to dusk, with ample parking. Springs Park (Three Mile Harbor Rd., East Hampton) is a massive wonderland of trails and grassy areas, but be sure your dog doesn't tend to run off: The park is over 20 acres! A long straight path leads to a smaller, more classic and fenced-in area, while the rest is winding trails. Bring water and dog cleanup bags and prepare to bask in the natural surroundings.
For the more adventurous, Cedar Point County Park (5 Cedar Point Rd., East Hampton) doesn't disappoint canines or their companions. Vistas of Gardiners Bay line an approximately 5½-mile hike to the lighthouse and a spot for your dog to take a dip in the ocean.
Napeague State Park (Lazy Point Rd., Amagansett), on the "Napeague Stretch" between Amagansett and Montauk, welcomes leashed dogs to a large, natural, beachy landscape. Located on either side of Montauk Highway, the beach is usually closed during the summer, so it's the perfect time for a long walk on the trails. Nearby, the Fresh Pond Loop trail at Hither Hills State Park (1231-1233 Montauk Point State Pkwy.) welcomes dogs on a (6-foot-maximum) leash.
To make your pet feel super special this season, check out several Blessing of the Animals events at local churches; all well-behaved animals are welcome! If your dog has a flair for the dramatic, don't miss Little Lucy's Annual Halloween Pet Parade on October 30.
Bring your costumed canine to Agawam Park in Southampton for a parade with prizes and more fun for all ages. For more information, call 631.287.2352. Don't forget ARF's Stroll to the Sea on Saturday, October 9. The 2-mile walk begins at Mulford Farm, East Hampton, and goes to the ocean and back, features live music and contests, and raises money for the furry friends at the Animal Rescue Fund of the Hamptons. For more information, go to arfhamptons.org/events/dogwalk. Or treat them to the Southampton Animal Shelter Foundation's 3rd Annual Wag-O-Ween Spooktacular on Sunday, October 24 (southamptonanimalshelter.com/events). Dogs' and kids' costumes are welcome, with a parade and prizes for all. May the best pup win!