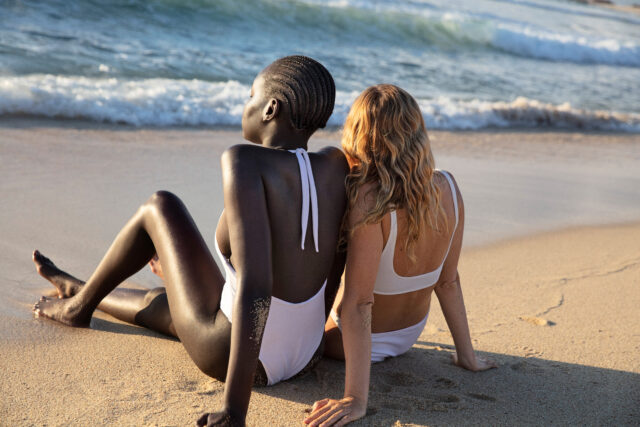 The ocean is medicine for the human body. Elements in seawater, like magnesium, sodium, calcium, chloride and sulphate, can activate the body's healing mechanisms, absorbing toxins, reducing inflammation and moisturizing the skin. The rhythmic sounds of waves crashing against the shore, the water's briny scent, and the sensation of sea wind can help ground the mind and relax the parasympathetic nervous system. Though winter weather prevents many from taking a rejuvenating swim, One Ocean Beauty has captured the essence of the sea in a line of scientifically formulated skin remedies.
Skin is a reflection of inner health, and the foundation of One Ocean Beauty's routine is a nutrient-rich daily supplement containing marine collagen and potent antioxidants like pomegranate, evening primrose oil and lycopene. Used in tandem with the Deep Sea Moisturizer as part of the Radiance Ritual Set, this dynamic duo boasts 51 percent efficacy when used together. Combating inflammation while brightening, firming and hydrating skin, the algae-infused deep sea moisturizer softens fine lines and reduces wrinkle depth by 29 percent. For those living with cellulite, the Ultra Marine Cellulite Night Cream utilizes marine actives from the coast of Bermuda that work intelligently with the body's circadian rhythm to firm and tone skin during sleep, resulting in a 34.5 percent increase in fat breakdown.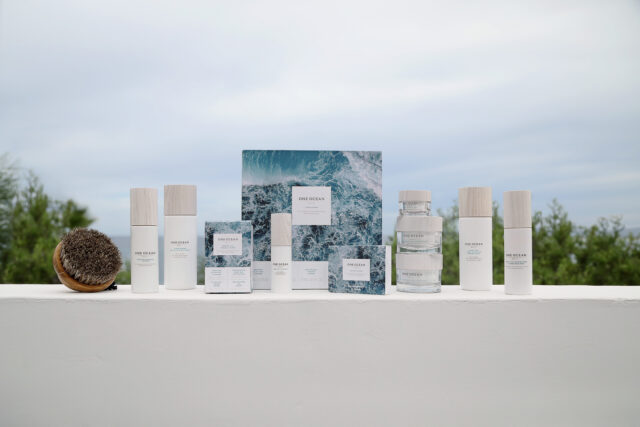 As a partner of Oceana, the world's largest science-based organization working to protect oceans through government policy, One Ocean has helped protect 500 square miles of deep-sea coral habitat in the Gulf of Mexico and 140,000 square miles of living seafloor habitat off the west coast of the U.S. The brand recognizes that marine microorganisms are a precious, finite resource, and utilizes sustainable reproduction of key ingredients rather than harvesting them from the sea. Created in a lab through blue biotechnology, this process ​​creates more efficacious, clinically proven ingredients that are bioidentical to their natural counterpart, reducing land and water usage.
From November 1 through the end of the holiday season, One Ocean Beauty has partnered with SeaTrees, for every online purchase, the brand will restore one square foot of kelp off the coast of California with a total goal of restoring 3000 square feet. Once complete, the restoration of this kelp will have the ability to sequester three metric tons of CO2 over 25 years, removing it from the atmosphere and helping to curb the effects of CO2 on global warming. oneoceanbeauty.com