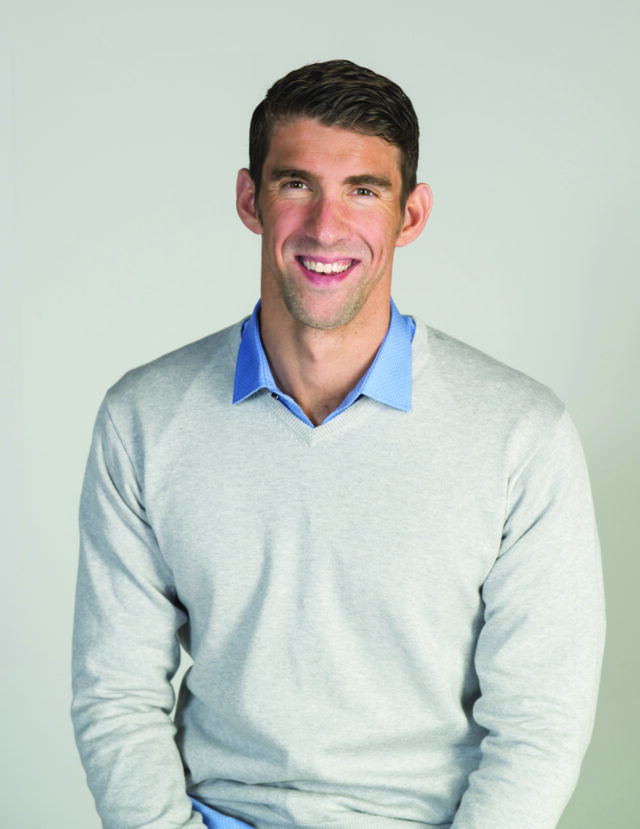 How can depression happen to someone like you, one of the greatest sports heroes ever? When did you first notice symptoms?
Michael Phelps: I returned from the 2000 Olympics with no medals. In 2004, I won eight total: six gold, two bronze. And coming back from that is when I first noticed a depression spell. I started calling it the post-Olympic depression, because you go for four years and you've literally put everything into one thing. And the moment that is over, what do you do? So for me, that was the point where you're at that side of the cliff and you don't really know where to go or who to talk to. That's when I saw my first downward spiral.
Four years later, after 2008, the same thing happened again. 2014 was where I found myself not wanting to be alive. Throughout my career, I chose to compartmentalize, because that's what I had to do in order to have the chance and opportunities that I did. So for me doing that, I think probably I was like a volcano and just exploded. In 2014, I really hit rock bottom and decided I wanted to see what else was out there. How can I get back? How can I get help?
I checked myself into a treatment center. For the first few days, it was the scariest place I've ever been. But I'll tell you—going through that 45-day treatment session, being able to understand more about myself and why I work how I work, is the reason why I'm standing here today. And since that moment, I've been able to do more work on myself, trying to help as many people as I can, because I've had the privilege to see that I'm not alone.
I think everything that I'm doing outside the pool is better and bigger than anything I could ever have done in the pool—the chance for me to save a life. You heard it from me: It's a scary place and I didn't want to be alive. I'm very thankful I have the support system to help me through those times. I learned that I can't do this by myself.
What many people want to know is about treatment.
MP: When somebody first told me about therapy, I was like, "No, it's not me," but honestly, I can't tell you how much better I feel after talking to a therapist. So being able to try these different things, just add them into my everyday life, helped me be the authentic me. That's all I want to do every day. For 20 years, I looked at myself as a swimmer and not a human being. For the first time in my life, I like who I am, I enjoy seeing my reflection back in the mirror. So I feel like a human being, and it's really awesome.
You are a trailblazer, an icon opening up to speak about depression and anxiety. Since you talked about your experience, other athletes have come forward, including Naomi Osaka, Simone Biles and Kevin Love, to speak about their journeys to raise awareness and to help chip away at the stigma. When did you decide to go public?
MP: I was doing an interview with Tim Layden, a Sports Illustrated reporter, before the 2016 Olympics. Whatever question he asked me that day, I still don't remember what it was, I just poured it out. I was ready to unload everything that I had gone through, had learned and how I felt, to get it all out there on the table.
For the first time in my life I said, I'm going to be my authentic self and I'm going to show the world who I really am. And if somebody doesn't like that, it's not my problem, because I'm going to be me and I'm going to like who I am. So I think really just at that point, I didn't really care what other people were going to think or say about me. If you can work on your physical and mental health, it's going to make you even stronger than you've ever been.
What would you tell someone who's experiencing the same symptoms that you went through?
MP: Just you be you. Be yourself. Typically I have a bracelet on that says "Be You." It's OK to not be OK, and to be you, right? We're our own individuals. We have to be ourselves. We can't try and pretend to be somebody else. So, who are we? Figure out who we are and love it, embrace it, enjoy it, just go crazy. Like, that's so cool for me.
What Naomi Osaka did on her own platform, telling her own her story, we all learned some amazing things. Everybody started seeing that it's OK to not be OK. And look at what Simone Biles did, at the biggest spot in her career. [In July 2021, Biles pulled out of the women's all-around final and several women's individual competitions at the 2020 Tokyo Olympic Games to focus on her mental health, saying, "Physical health is mental health." She subsequently won a bronze medal in the balance beam final.]
So I think being able to have the messages that they've been able to share, and Kevin Love as well, all of these athletes and these celebrities, these human beings that have stepped up and shared their experiences about mental health, have been able to save lives. Because there are millions of people going through the same exact thing.
The last decade has been so incredible for the mental health space. We can lift that mat off the ground. It's been a journey for me to be able to see that, because I thought I was the only one standing on top of the mountain screaming and nobody listened. Now, we want to talk.
There has been renewed interest in Princess Diana's life, with Spencer, the movie starring Kristen Stewart, a Broadway show and a CNN series. What's interesting is that these shows are not just focusing on her glamour and good deeds, but on the depression that led her to bulimia, cutting herself with razor blades and throwing herself down the stairs while pregnant. She was clearly depressed. What advice would you give to others who suffered from being in bad relationships, like Diana did?
MP: I think one thing to say is that everyone's mental health is different. Mental health looks completely different with every single person. Hopefully we can learn the importance of opening up and talking. I think for so long, people looked at vulnerability as a weakness. That is one thing that we need to change.
You are a dual champion, as an athlete and a humanitarian. What are the qualities that make a champion?
MP: Hard work, dedication, never giving up, being yourself. As a kid growing up, I had a dream of doing something no one else had ever done before. Every single day, I got into the pool and tried to get one step closer, and little by little I was able to do that. Why? Because I wanted a chance. I wanted an opportunity that no one else ever had. That's how I focused, and was able to accomplish all of my dreams and goals.
How did you transition from being a legend in the water to being a thought leader on land?
MP: I'm a process-oriented human being—one step at a time, one day at a time. I have so many goals that I want to achieve outside the pool, now that I'm no longer competing. I know I can't do it overnight, so it's going to be small steps, stacking small things up, and trying to do as many small things as well as I possibly can. I feel that if you're doing that every single day, then you're giving yourself the best chance to do whatever it is that you're trying to achieve.
What does wellness mean to you?
MP: Mental and physical wellness are one. When you look at sports in general, a lot of people see physical strength. We all need to take a deeper dive and try to figure out ways to get our minds better and our bodies better.
Many of us have seen you frequently on television as an ambassador of Talkspace. There are not enough mental health professionals to deal with the magnitude of the need today, especially through a pandemic.
MP: It's something that is so simple, but so helpful, just to be able to open up and share. I can make the joke now that I learned to communicate at the age of 30, but at least I got there.
michaelphelpsfoundation.org. If you have thoughts of harming yourself, immediate help is available by calling the National Suicide Prevention Lifeline, 800.273.8255, to speak with a trained counselor.