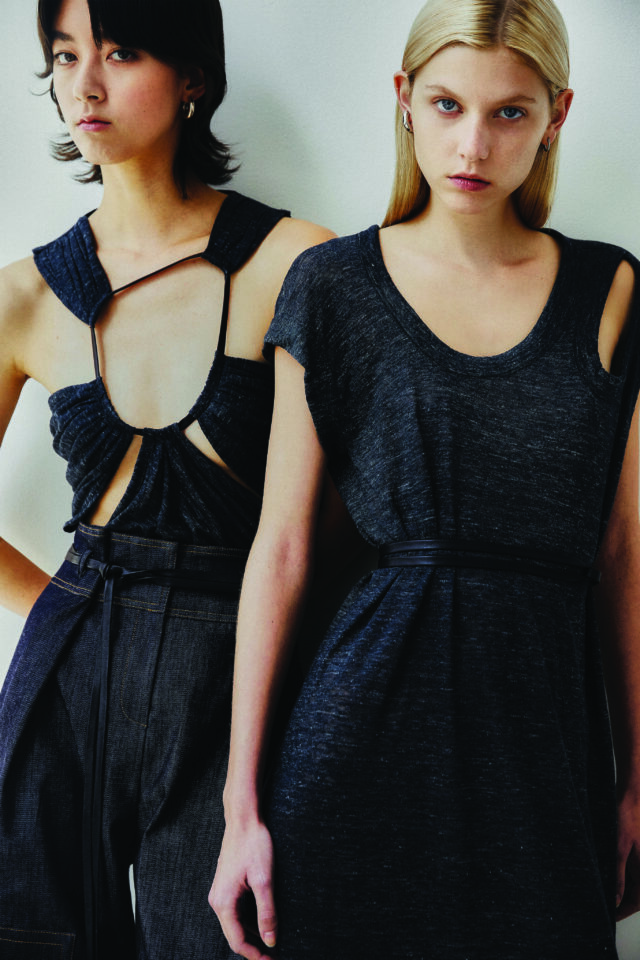 By Donna Bulseco
Fashion designer Yigal Azrouël is a longtime surfer, with a lifelong commitment to the thrilling balancing act of catching a wave. "Surfing is a really big part of what I do," says Azrouël, who was born and raised in Israel by "beautiful parents," his Moroccan father and French mother. Name any legendary surfing spot, and Azrouël has been there, indulging his passion. He has a house in Costa Rica—a "completely rustic place"—that was his surfing retreat even before the pandemic sent many of us into lockdown in homes away from home.
There's magic in Costa Rica, he says: "It's a combination between the jungle and the water, with beautiful beaches and beautiful people; you surf with dolphins." Going there is always his biggest inspiration, allowing him to disconnect and decompress from the frenetic pace of New York City, his hometown. "When I go surfing, it gives me the spirit to work and make changes—it's the best time to ready myself to create the next collection," says Azrouël. "You can't describe how surfing a good wave makes you feel or the energy it gives you unless you've done it."
Still, one can easily draw a connection between surfers and fashion designers, each requiring nerves of steel and an intuitive intelligence about the world at large. Is it more scary—or more exhilarating—to surf the swells at Pipeline or to navigate the ups and downs, and ins and outs, of the fickle fashion world with its tsunami of trendspotters, mercurial seasons and capricious customers with their unquantifiable desires lusting for the latest? Surviving Fashion Week and its critics is like winter on Waimea Bay, when massive waves lift surfers to giddy heights or deposit them in a bone-crushing break.
In Azrouël's case, he has found the balance needed to be successful in the business he started in 1998 in New York City. "When you're inside the ocean, waiting for the wave, it's magical. You see the clouds and feel the connect-and-disconnect to nature. For me it's all about energy, for good and for bad, feeling happy and sad." His womenswear designs have been called minimalist, but gorgeously so, draping the body in sensuous fabrics like knit jersey and lightweight gabardine. "Women always remain feminine, but wearing something more tailored for me represents the power woman. I grew up with five beautiful sisters and a beautiful mother, and I was trying to do 'power woman' in my own way."
That inclination comes across in his mastery of "masculine-feminine"—a phrase that refers to his exquisite tailoring and refined take on soft, body-hugging shapes. "When I start a collection and I'm trying to create, not being sure where I'm ending it, it's about finding a beginning and an end." It's not just about making clothes, says the designer; it's about the atelier experience—the sewing machines, the mannequins, the people who work there, the women who wear his designs.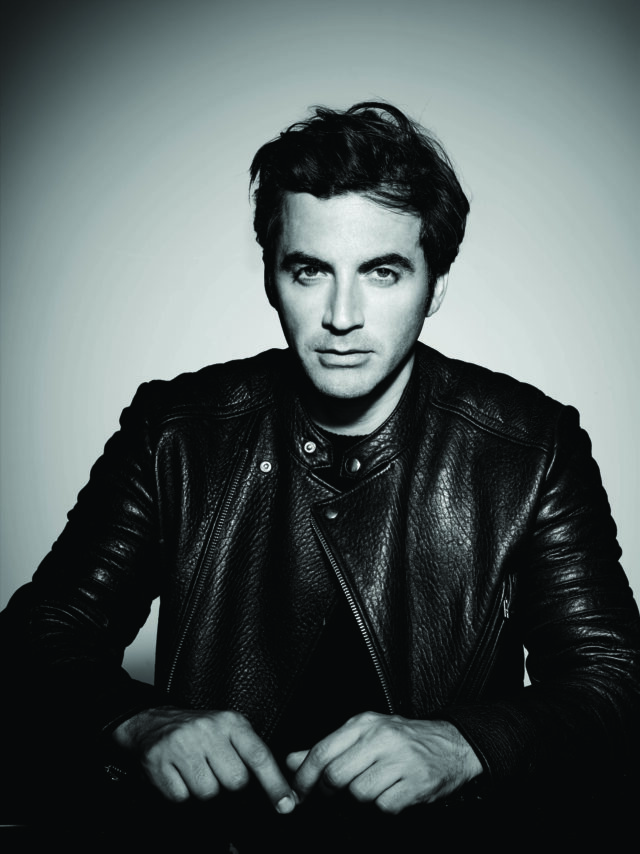 In short, it is about simply doing the work. "Process for me is organic and artistic, it has a nice symmetry, and always starts with the fabric," says Azrouël. "I love the draping involved in discovering a new dress or silhouette. I love the unexpected!" Starting from scratch is his first step in creating a look, like a writer facing a blank page, except he doesn't begin with a sketch. "You cannot sketch the way I drape, because every fabric and how it drapes is surprising to me, stimulating me while I'm making the pieces," he says. "It's like doing a sculpture—and every season I get excited, because you don't know where you're going with the fabric." Azrouël also develops fabrics for his collection, mixing fibers for new textures and weights. "I experiment by mixing linen, wool, cashmere or silk; it's exciting to know it will be a discovery of something new." Leather stands out, as a trim or full garment; his signature leather has been "washed" to "give it an extra softness and character."
After a buzzworthy move of his shop to Soho in February 2020, Yigal Azrouël and his business were brought up short when a month later, the world changed because of the pandemic. He found solace with friends and artists in upstate New York for six months. "All the factories were closed, no one wanted to think about fashion. I took more time for myself, to create, to be around people I love." He visited Dia Beacon, and coming back to the city to his Tribeca place, he explored the artistic community of Mana Contemporary (a cultural center with locations in Jersey City, Chicago and Miami). He went back to his roots, he says, and plans to relaunch a collection "of what I do best" at Saks Fifth Avenue, while finding ways to be more sustainable and keep production local in New York. "Before the pandemic, there were too many collections, too much of too much," says Azrouël. From the experience, "we gained a lot from reflecting, meditating, connecting with nature and, naturally, more surfing." yigal-azrouel.com