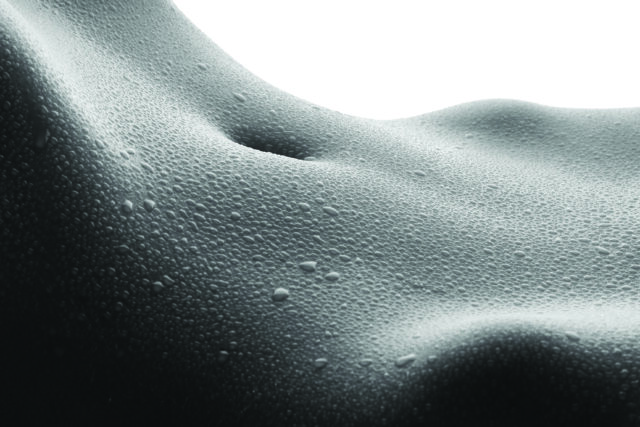 By Gabrielle Echevarrieta
It's no coincidence that the word "hysteria" originates from the Greek word for uterus. For centuries, women's pain has been dismissed and delegitimized by the male-dominated medical community, often chalked up to hormones or mental illness. These insidious prejudices still exist in medicine today, wreaking havoc on the well-being of women from all walks of life.
Research has shown a link between pain expression and gender bias. In a 2021 study conducted by the Journal of Pain, participants were shown videos of patients suffering from the same self-reported levels of shoulder pain, and were asked to gauge the amount of pain they believed the patient was in based on body language and facial expression. Overall, the study found that female patients were perceived to be in less pain than the male patients who reported, and exhibited, the same intensity of pain. "If the stereotype is to think women are more expressive than men, perhaps 'overly' expressive, then the tendency will be to discount women's pain behaviors," says Elizabeth Reynolds Losin, co-author of the study. "The flip side of this stereotype is that men are perceived to be stoic, so when a man makes an intense pain facial expression, you think, 'Oh my, he must be dying!'"
These preconceived notions become more severe when race is added to the equation. In 2016, researchers from the University of Virginia surveyed white medical students and residents about their believed differences between races. Some reported that Black people have thicker skin than white people, Black people's blood coagulated quicker than white people's, Black people have stronger immune systems than white people, and that Black people's nerve endings were less sensitive than white people's nerve endings.
These misconceptions, coupled with poor understanding of health conditions that predominantly affect women, create a perfect storm that jeopardizes the lives of many. According to the UK Clinical Research Collaboration, less than 2.5 percent of publicly funded research is dedicated solely to reproductive health, despite the fact that one in three women in the U.K. will suffer from a gynecological condition. This apathy and lack of understanding for female-bodied patients is a potential cause of the disproportionately high maternal mortality rate in the United States.
In November 2020, the Commonwealth Fund found that the U.S. has nearly double the number of maternal deaths per 100,000 live births compared to other wealthy, developed nations. The Centers for Disease Control and Prevention (CDC) says this maternal mortality rate is three times higher for Black women, despite age, economic status or education level. Tennis champion Serena Williams even experienced life-threatening medical complications during the birth of her daughter. "It tells you that you can't educate your way out of this problem," says Raegan McDonald-Mosley, CEO of Power to Decide and former chief medical officer for Planned Parenthood Federation of America. "You can't 'health care access' your way out of this problem. There's something inherently wrong with the system that's not valuing the lives of Black women equally to white women." These statistics are a physical manifestation of the ways women's concerns and knowledge about their own bodies are disregarded.
While this pervasive issue leaves many women hesitant to access care, a number of holistically minded reproductive-health specialists are doing their part to fight this inequity. In New York City, women's health startup Tia is creating a safe, nonjudgmental space for women to receive gynecological exams, mental health care and wellness treatments in a chic Midtown clinic. The name Tia is a reference to the Spanish word for aunt, embodying the center's mission to make patients feel comfortable and supported. For patients experiencing anxiety during exams, monitors displaying a meditative expanding and shrinking circle graphic can help them regulate their breathing and ground their mind. asktia.com
Kindbody, a holistic reproductive health and fertility center with locations in Bryant Park and Flatiron, has a goal to make health care more empowering for people of all genders. Led by a team of specialists, counselors and doulas, the space offers routine gynecological services as well as contraceptives, egg freezing, IVF, postpartum care and LGBTQ+-inclusive family planning. Far from the cold, sterile feel of many doctor's offices, Kindbody's clinics are outfitted with stylish furniture in warm colors to create an inviting ambience. kindbody.com
In Colorado, doula Sara Brody of Moon Lodge LLC provides one-on-one care for expecting parents in the Aspen Valley region. Founded in the principles of divine femininity and sisterhood, Brody helps to make pregnancy and birth stress-free with weekly prenatal visits, support during labor and an Ayurvedic-inspired postpartum meal service. Dr. Gail King, medical director of Regen Aspen, is a board-certified gynecological surgeon specializing in rejuvenating intimate-health treatments. Operating under a patient-focused, nonjudgmental philosophy, King assists those struggling with conditions related to menopause, hormonal imbalance and pelvic floor health. moon-lodge.com; regenaspen.com
In Florida, at Serenity Holistic OB/GYN Wellness Center in Miami Beach, reproductive health care and family planning services are offered alongside gentle aesthetic treatments to help women feel and look their best. Following a holistic, noninvasive model for birth, Serenity's midwives are versed in pre- and postnatal wellness, offering concierge care and home visits. Michelle Starke, MD, head of Coral Gables' The Center for Gynecology and Restorative Medicine, tackles whole-body health to address reproductive wellness. Dealing with menopause, polycystic ovary syndrome (PCOS), Hashimoto's disease and pelvic floor dysfunction, often-overlooked conditions that negatively affect women's quality of life, Dr. Starke has employed the philosophies of functional and integrative medicine during her 20 years of practice. serenityholisticobgyn.com; toplinemd.com