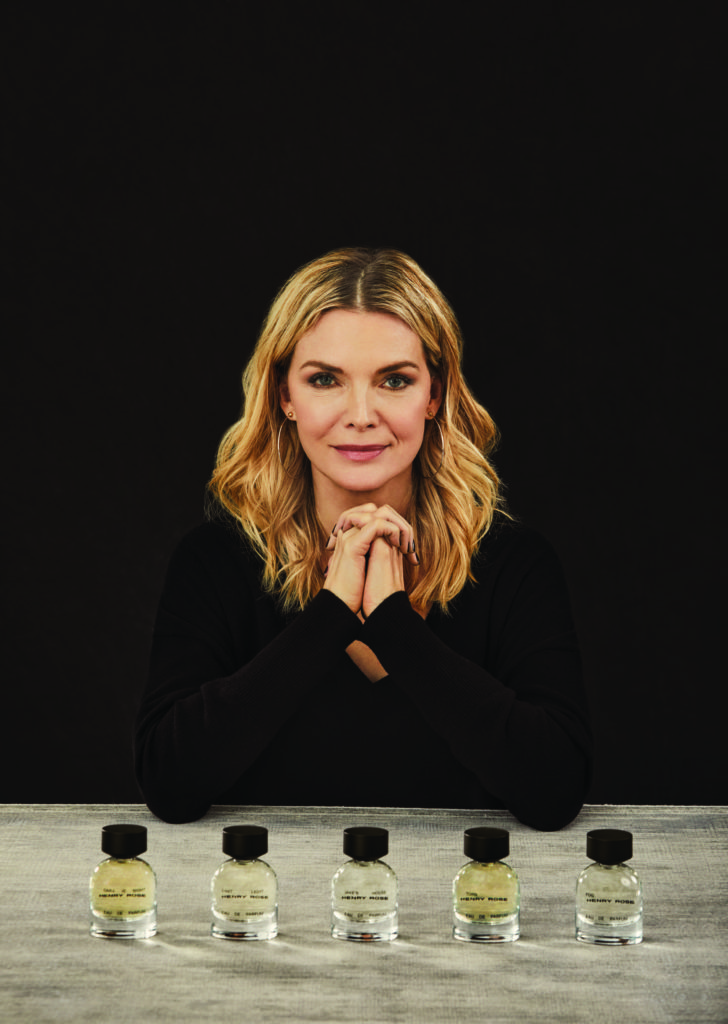 By Amely Greeven
Perfume is the last frontier of clean beauty. Where safer and less-toxic skin care, sun care, and cosmetics brands abound, fragrance has remained relatively untransformed. Lavishly marketed megabrands and eclectic, niche fragrances alike exist in a wellness netherworld, legally permitted to keep their ingredients unlisted. Which means they manage to keep hidden an uncomfortable truth: The FDA-unregulated ingredients in most fragrance bottles can often include petroleum-derived aroma chemicals known to be endocrine-disruptive and carcinogenic, as well as formaldehyde, parabens and plasticizing phthalates to make them long-lasting.
For fragrance lovers, there's long been a dilemma: Either hope that all your other clean products will counter the effect of your signature fragrance hitting your lymph nodes, or let your coveted collection gather dust. But that's changing.
Henry Rose
Michelle Pfeiffer never expected the journey that began with the creation of a completely safe fine fragrance collection would lead to becoming the first fine perfumer to meet the Environmental Working Group's rigorous safety and transparency standards, and the sky-high sustainability standards of the Cradle to Cradle Products Innovation Institute. But when the Golden Globe winner discovered how many potential ingredients couldn't meet EWG's rigorous health requirements and how brands were free to set their own definitions of "clean," she went all-in and challenged master perfumers to create five evocative, luxurious fragrances from an independently verified safe-ingredient short list. Arriving on the beauty scene as a mini maison of nuanced and compelling fine fragrance, Pfeiffer has reason to be proud. Henry Rose has nothing to hide, and its elixirs are naturally derived from botanical ingredients that are nothing short of sublime. henryrose.com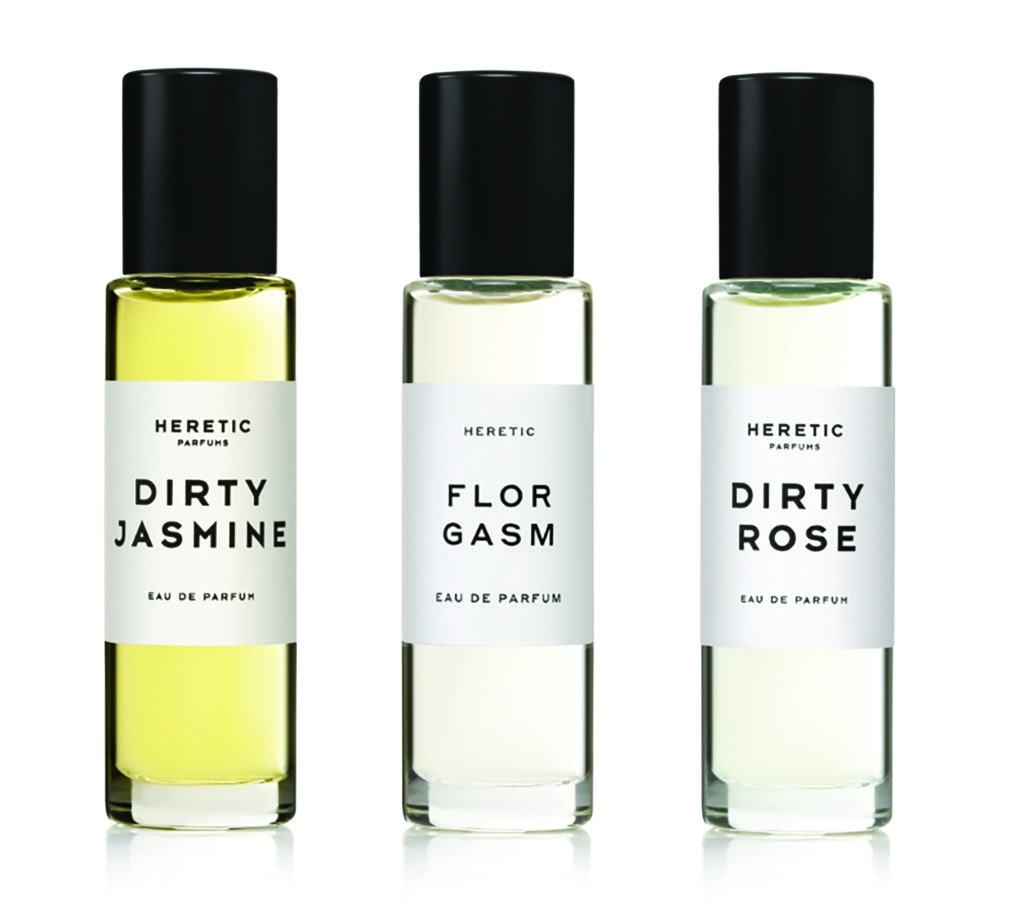 Heretic Parfum
Artist Douglas Little has made a splash in the cult fragrance world with his "radically transparent" fully natural perfumes. He works without any synthetics, exploring deeper dimensions of botanically derived ingredients and using organic sugarcane alcohols to arrive at aromatic destinations a million miles away from old-school "all natural" scents. Heretic, as its name suggests, is edgy and sexy; its creator is an alchemist and provocateur who wants to bring forth utterly addicting aspects of his raw materials. "My role is so much more than making someone smell good," Little says. "I'm doing an artisanal exploration of the function of a scent. How will it change your mood or wake up your sensuality?" Little also works one-on-one with clients to create custom fragrances, a process he describes as "intimate and revelatory." hereticparfum.com
Phlur
Fashion and publishing insiders Eric Korman and his wife, Cynthia, co-founded Phlur, shunting perfume out of "the dark ages" by "completely reinventing how to make, talk about, and sell fragrance." Visit Phlur's sleek, fresh website, where images and music help guide you to a resonant scent, while detailed ingredient lists help you understand what's in it and why. (Phlur values sharing its decision-making process about health and sustainability considerations with customers.) You then "try on" scents at your leisure via inexpensive samples mailed to your home—and receive a credit toward purchasing a product, which arrives in next-level sustainable packaging. (Henry Rose follows a similar protocol).
Phlur, set up as a social responsibility-oriented certified B-Corp, is fragrance made by modern-minded people who are tired of perfume ads dripping with what Korman calls "misogynistic undertones, where a perfume is all about how can you be more sexually attractive." It's a clean slate on every level. phlur.com