When Armin & Judy sought a new home for their next Riviera-inspired rendezvous away from Manhattan, they were lured to the Hamptons. As pioneers in the New York City restaurant scene in the '90s, with whimsical ideas of how a '60s style Parisian bistro and a Balkan coastline taverna would coexist, they usher in a new wave of clean Mediterranean lifestyle-inspired dining. They continue that legacy today in Bridgehampton.
Armin and Judy restaurant and in-house retail bakery in Bridgehampton focus on the purity of the ingredients and cooking process, and are influenced by seasonal abundance and imaginative alternatives of traditional Mediterranean food. Handmade pasta, in-house cured fish, charcuterie and homemade butter are intuitively embedded in a menu of local farm-fresh vegetables and cheese, the freshest sourced seafood, sustainably sourced meats, poultry, and our own eggs and honey.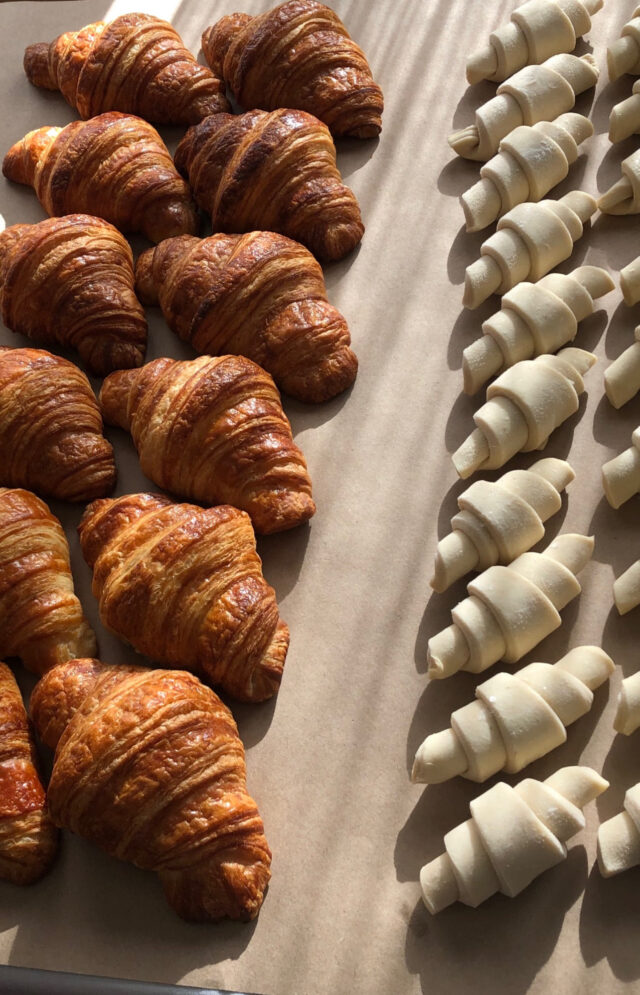 The bakers arrive before midnight to bake and produce artisanal fermented sourdough bread, handmade croissant, pain au lait, brioche, almond croissant, ham and cheese croissant, ciabatta, challah and other specials, warm and steamy to sell by 8AM. Over 120 hours of fermentation eliminates the harmful lectins and glutens found in flour and is especially effective in our triple-fermented pizza dough. You'll want to arrive early to enjoy the patisserie's delights, including rugelach, tarte Tatin, Sablé Breton, Basque burnt cheesecake, French chocolate pudding, chocolate chip cookies, flourless Valrhona cake, lemon meringue Torch cake…and of course, her majesty, the baguette.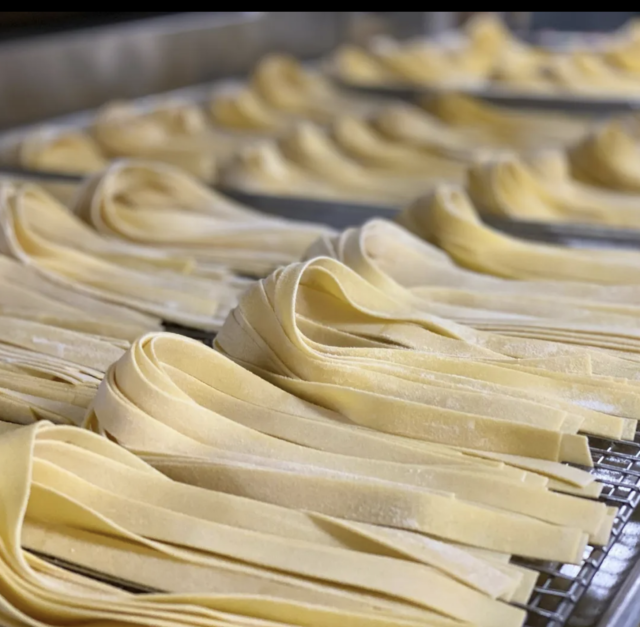 Located on Montauk Highway between Watermill and Bridgehampton, our discreet mid-century modern brassiere dining room and bar is where we entertain our regulars, luminaries, curators, locals, restaurateurs, celebs, artists, poets, chefs, bartenders, playwrights, novelists, designers, architects, farmers, Hamptons Classic and local equestrians and trainers, and American and international guests. Our artwork is from the original collections of contemporary photorealist painters and the Great American pin-up originals. The iconic Hamptons locale is set back on a picture-perfect pond with visiting swans, surrounded by woods, herb and bee gardens, with views of magnificent pink and purple sunsets, wild turkey and chicken roosts. Sip rosé from our eclectic wine list or a Cocteau-inspired cocktail while savoring Widow's Hole oysters from the North Fork. Whether you start your day picking up baked goods, meet for breakfast or lunch, or end the evening watching the sunset as you enjoy innovative dinner fare, you'll always find new reasons to love Armin & Judy.
arminandjudy.com; @arminandjudy on Instagram