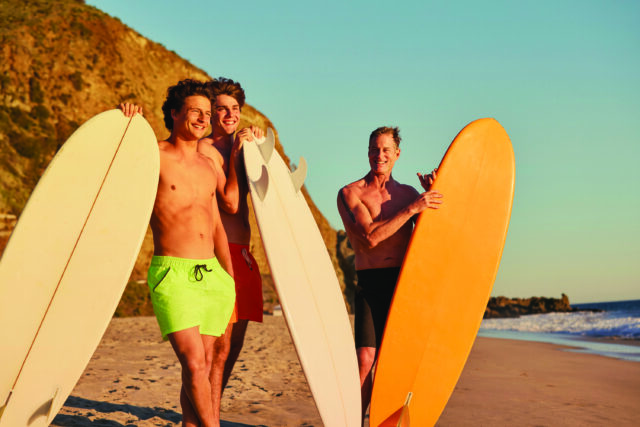 Heather Vandenberghe, CEO of Flexpower, knows pain management. She spent over 20 years in the luxury retail branding and marketing category for Bebe, Louis Vuitton, Tommy Hilfiger and Westfield. Today, she leads the health and wellness industry as the CEO of Flexpower, a wellness company whose core component is botanical-based, scent-free joint and pain relief products. Heather holds an MA in international policy studies from Stanford University, and a BA in political science from the University of California, Santa Barbara. She lives in Los Angeles with her two daughters.
Cristina Cuomo: Let's talk a bit about pain management, and the role Flexpower can play in that.
Heather Vandenberghe: You don't realize how many people are walking around in pain until you tell them you're the CEO of a pain management company! But Flexpower is about much more than pain management. We're building it into a lifestyle brand full of products that help you feel good.
The original Flexpower, which has been on the market exclusively to athletes for over 20 years, was founded by an NCAA athlete, Rasheen Smith. He created it because he found that his friends in the locker room would put on a topical and it would smell bad, or they would turn to oral medications, which we know now can be dangerous. He set out to create something safe and nontoxic. Since then we have been serving the NBA, the NFL and Olympic teams.
Just after I left my last big corporate job, I threw my back out. I went to the doctor, who prescribed cortisone shots and opiate medication, and I was just miserable. A friend who is friends with Rasheen gave me some Flexpower. It was the only product I tried that actually helped. I could finally get out of bed and move my shoulder again. I'm a single mom, so for me to not get out of bed causes a giant ripple in our family. Things do not get done. Flexpower saved me.
I met Rasheen later and asked why he wasn't selling this to consumers. He had one product, and an amazing network of people. I volunteered to help him make Flexpower into a consumer product. It was a personal need that led Rasheen to create Flexpower in the beginning, and it was my personal need to take it to the all-natural space and develop bath products and more along with it.
CC: You know that I love surfing. Is Flexpower waterproof?
HV: It's water-resistant, up to 90 minutes. That's why surfers love this product.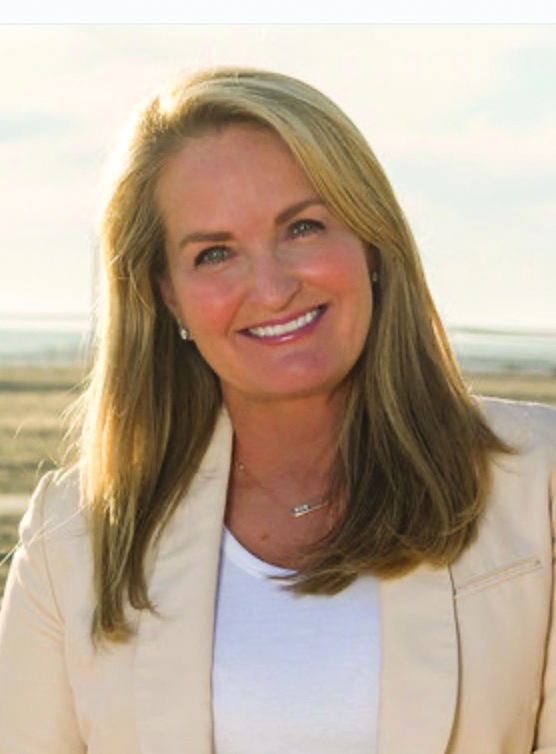 CC: Which athletes specifically have spoken about Flexpower?
HV: The Golden State Warriors, the New York Jets, the New England Patriots and the Los Angeles Lakers are some of our biggest clients. Jason Kidd is a fan. The women's Olympic basketball team uses Flexpower—their trainer is one of our greatest brand ambassadors.
CC: Models use it on their feet before fashion shows.
HV: Friends in the fashion industry asked us to give some to their models because their feet were killing them during fashion week. It became a hero product in such an unexpected place.
CC: Tell us about the Anne Sisteron collection.
HV: Anne Sisteron is my favorite jeweler. I met her here in LA and we immediately loved each other. I gave her some Flexpower, and she called me in less than a week, telling me she soaked in the salts and it was the best thing she ever tried. She wanted to make a bath line with us and develop her own scent. We launched the Flexpower x Anne Sisteron collection soon after. She loves sandalwood, so we mixed sandalwood and lavender, made with all-natural oils.
CC: Let's talk about the community platform you've created, and the donations you make to student athletes in need.
HV: What we've done is identify athletic programs around the country that don't have the resources to care for their athletes. These kids will play football and get hurt, and they can't afford to go to a physical therapist or pay for expensive treatments. We go school by school, make product donations and also fund after-school programs.
CC: How does it feel to transition from the luxury market space to the wellness space?
HV: You'd think it would be an abrupt transition, but it really came so naturally. I was in marketing at Louis Vuitton for 10 years. Louis Vuitton was where I learned to develop a high-end brand. At Tommy Hilfiger, I learned to deal with wholesale and other accounts and international production issues. At Westfield, we launched World Trade Center and Century City, and turned shopping centers into a brand and an experience. During that time, the businesses that were booming were in health and wellness—that was the category I found most interesting. Now that I'm over 50, I care about it even more. There's so much innovation, so many brilliant people trying to find better ways to take care of ourselves.
CC: In addition to flexpower.com, tell me about some of the freestanding retail outlets.
HV: We launched at Gorsuch in all of their locations, on their website and catalog over Presidents Day weekend. We're at the Golden Door Spa, the Ojai Valley Inn & Spa, and The Little Nell in Aspen. We're adding more stores in high-end luxury retail this summer and coming to a city near you.