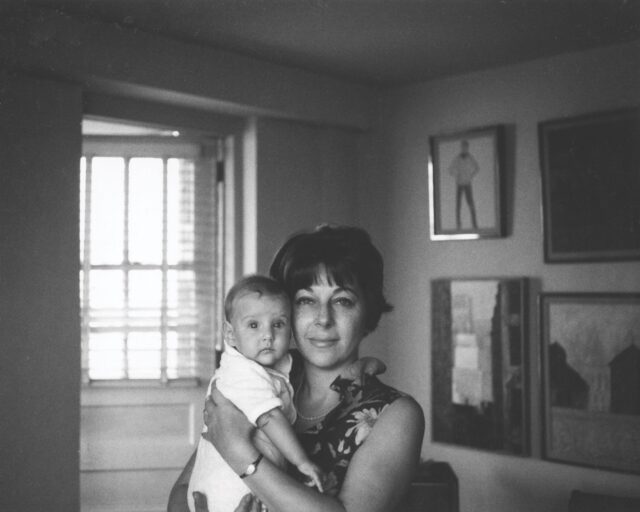 By Julia Szabo
As Ukraine fights bravely to save its treasured historic monuments from ruin, many are reminded of an earlier crisis in a neighboring country: postwar Hungary, where patriots also rose in protest against Russian domination. Among those speaking out against the Soviet destruction of Budapest's monuments, including the 1950 takedown of the city's first Lajos Kossuth memorial—erected in 1927 on Kossuth Square, symbolic center of the Magyar state—were an archaeologist and his artist wife; objectors were sternly warned to "zakroy svoy rot" (shut your mouth). In October 1956, Soviet tanks' brutal assault on Kossuth Square left hundreds massacred, and toppled still more statues.
Four months later, in 1957, refugees George and Martha Szabo (the archaeologist and the artist) found safe haven in the United States; naturalized that year, they became my parents in 1965. Once settled in their new home, Manhattan, Martha embraced the city's dynamically changing skyline as the main theme of her practice, using oil paint to build a sanctuary city of the imagination: her spiritual antidote to all the chaos she'd seen and survived (during the war, she was interned with her family in an Austrian concentration camp). In Martha's imperial city, monuments are immortal and buildings, bulletproof. "Architecture, combined with the cast shadows and moody light, drew me to these paintings," says David Eichholtz of the David Richard Gallery (Chelsea and Uptown).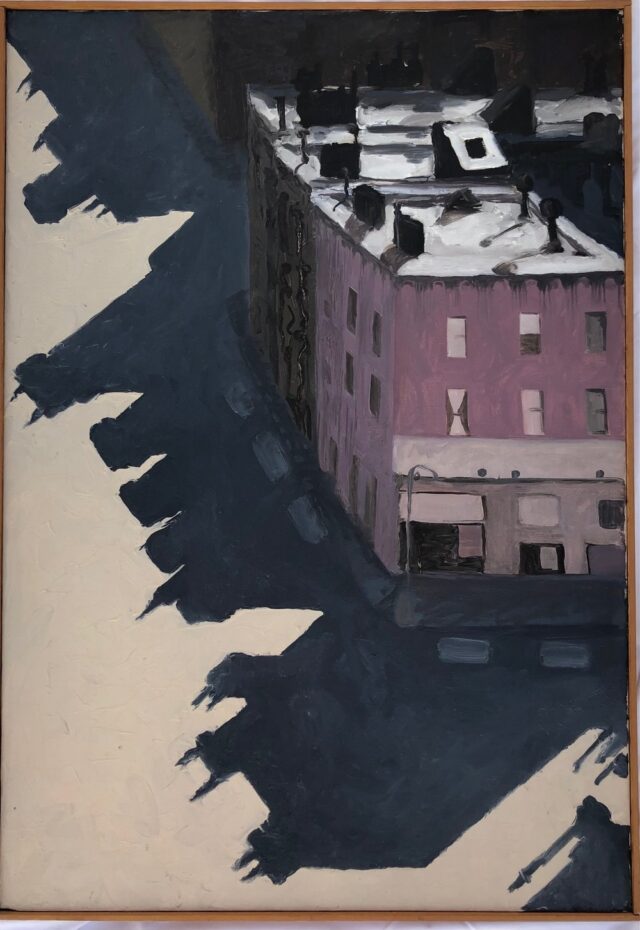 Sonnets to solid structures, low or sky-high, the paintings rest on a foundation of strong, sure brushstrokes, Van Gogh-thick impasto, and a mastery of color and light reminiscent of Monet, Sorolla and Neel. Mortaring ethereally abstract figures to canvas with brush and palette knife, Martha conjured a metropolis where architecture never crumbles—it stands proudly, dancing with joy. "These poetic works offer insights into the worlds of Martha and her contemporaries that survive only on canvas. They evoke in the audience a sense of nostalgia and give hope for continuation of culture linking times, people, and places," says Irina Tarsis, Esq., founder and director of the Center for Art Law, which will explore Martha's career in its May 16 panel discussion at the National Arts Club on Gramercy Park.
Against a backdrop of landmarks—the iconic Queensboro Bridge is a favorite subject—massive biomorphic silhouettes rise, moving across the city with dignity and grace. These are the spirits of the skyline; in the words of my favorite artist, "the souls of transformed buildings, celebrating." This Mother's Day, my gift isn't Teuscher truffles (we'll save those for Martha's 94th birthday); instead, it's a message of gratitude to all creative moms, whatever their medium. Let's honor their legacy, for it will be the bombproof city that shelters us all. marthaszabo.com