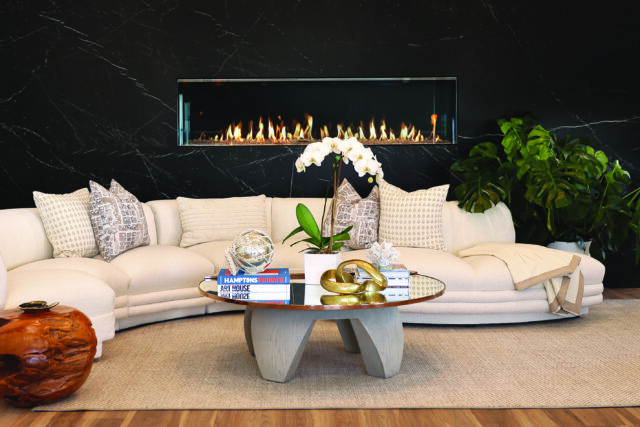 Cristina Cuomo: What is the importance of sustainability and upcycling to Iconic Modern Home?
Teresa Kratzman: It's very important. It goes back to how Iconic Modern Home came to be. With Geoff's [Geoffrey Walsky, CEO and creative director] background as a mid-century modern furniture dealer, it was a logical progression because of his love of vintage design. In renovation work and new construction projects, we always try to use the most sustainable materials available. As a team, sustainability is so important to our health, our family, well-being and the environment.
CC: Can you break down the different aspects of what you do?
TK: Iconic Modern Home works across four services. We provide interior design, we do home property staging, for new construction as well as resale. We do turnkey furnished rentals and renovations.
CC: Where do you source most of the furniture and materials that you use for upcycling and overhauling vintage pieces?
TK: Because of Geoff's background, we're always buying. We get our carpets direct from the mill; we go for lighting directly from the manufacturer. We hardly ever shop in big-box stores. Vintage goes through Geoff's sources. If he puts out the word that he's looking for a certain piece or element, we'll usually get it.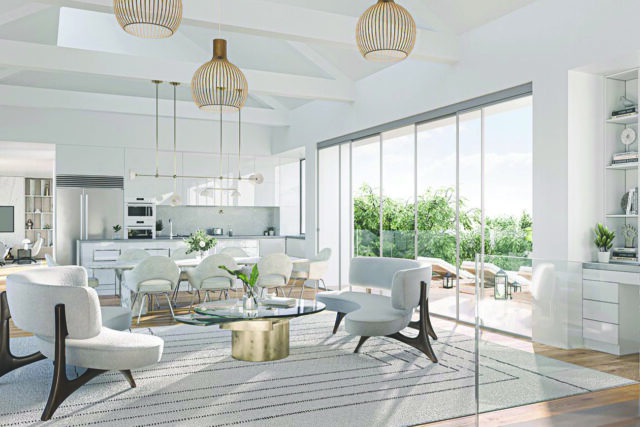 CC: The home category has made such a surge. Do you find it difficult to source pieces? Or because you're looking at upcycled furniture, is it easier for your company?
TK: The vintage component has been in our business model since inception, before COVID, so we never had an issue sourcing vintage pieces for our clients. Because we were buying all through the pandemic, we have accumulated pieces in two full warehouses that are always ready to deploy for property staging or rental projects. Our vendors know that if Iconic Modern Home is placing an order, it's not for a one-off piece, it could be for seven sets of outdoor furniture, or 12 light fixtures.
CC: Every staging is a moment to do a "show house." Show house designers work tirelessly to transform a space to be memorable. So someone walks away and says, "I really want a library like that, let me reach out to this designer to see if they can set something up." That's the ultimate goal, and the branding moment. You get to have that opportunity with your staging.
TK: Our property staging is very memorable and impactful. It just works. We've been providing turnkey, move-in-ready staged homes since we began; it's always been a part of our model.
CC: Do you have any new clients who reached out because they saw your staging?
TK: Last year, four of our clients came from homes we had staged. Some of them had lost bidding wars on the staged homes. When they did find their house, they hired us.
CC: You have a new retail space in Water Mill. And you also have two warehouses in Norwalk and in Bridgeport, Connecticut. Are all those destinations where someone would shop?
TK: No. The Water Mill space is our first showroom. With 80 percent of our business based on the East End, we felt really strongly that we needed a presence here. We are also going into product development, which we are really excited about. An Iconic Modern Home bespoke capsule line will launch this spring with outdoor pieces.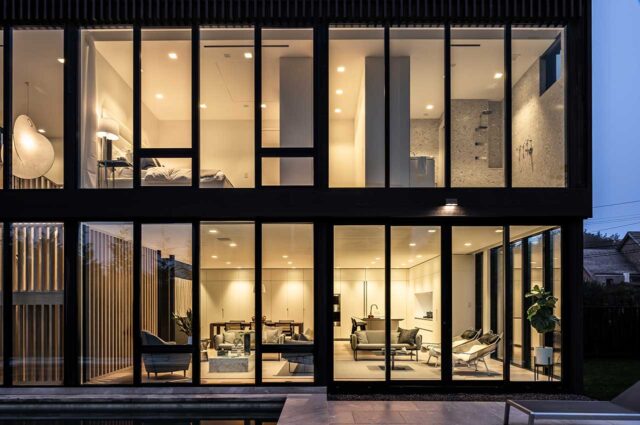 CC: How effective is it having a showroom or storefront in Water Mill?
TK: We see the caliber of the people who come by, knock on the door, who charge their Teslas nearby. Water Mill is a very robust area, with restaurants, shops and medical offices. The showroom is really meant as a place to show off our work and have boots on the ground here.
CC: What's the biggest trend in interior design right now?
TK: The importance of sustainability, people flocking to consignment stores, people having a real appreciation for upcycling and how they can work these pieces into their homes.
CC: How does a broker get in touch with you, and how does that process work for staging a property? Do you ever go in and clear out old items in order to refresh?
TK: Yes. We've had situations in a resale, or in some situations an estate sale, and we've gone in and emptied houses for people, whether it means bringing things to auction, or bringing the contents to donation. We've painted the house, done floor coverings, updated bathrooms and kitchens, then furnished accordingly. There really isn't anything involving the home that we cannot do.
CC: Your clientele is very discerning. Obviously, they know the difference between a designer item versus one that isn't. How important is that to your and Geoff's design philosophy?
TK: It's a critical component. Sometimes it's education for the builder, who thinks that staging is throwing in some furniture, or a rug here and there. But that's not what it is. Bad staging is sometimes worse than no staging at all. Staging is real estate marketing; it's specifically to get the house sold at the highest price possible in the shortest amount of time.
CC: I'm so happy for you and Geoff. You've really grown this business into a leader in the design world, because what you do has come front and center. That's what people really care about. What's a piece of furniture you see upcycled the most?
TK: Sofas and vintage lounge chairs, definitely. Regular pieces of furniture like tables, side tables, end tables—not so much. It's the really iconic sofas and lounge chairs where you see the value. Like on 1stDibs, there's a really incredible sofa, but by the time you tell a client and set up a bid on it, it's gone. You can't hesitate, because all eyes are on vintage. iconicmodern.com