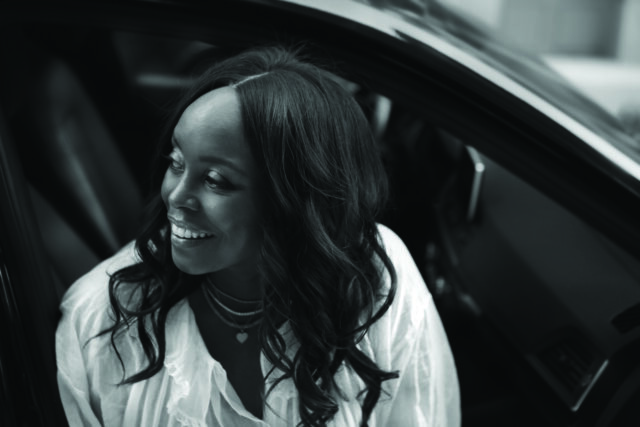 Photography and interview by Cathrine White
CATHRINE WHITE: What changed for you last summer after the brutal murder of George Floyd?
NYAKIO GRIECO: So many things. I noticed that my beauty brand, Nyakio, started appearing on all the lists that highlighted Black-owned-and-founded beauty brands. While it was such an honor to be featured, it was heartbreaking at times. I decided to take my pain and turn it into purpose. I noticed so many brands on the lists had very limited distribution. My co-founder and I decided to create Thirteen Lune so that we could launch the first of its kind: a truly inclusive beauty retail platform.
CW: What has been the most important lesson in this venture for you?
NG: I've learned that you can do good in the world and build a profitable business at the same time.
CW: What is unique about Thirteen Lune?
NG: At Thirteen Lune, we adopt what we call our own 90/10 rule. Of all the brands we carry, 90 percent are created by Black and Brown people who create products for people of all colors. The remaining 10 percent of our brands are dedicated to our ally brands. We define an ally brand as a brand that has long considered all people in their formulations, shade ranges, hair care products, etc., and behind the scenes they are working hard to move the needle for change and diversity. Beauty is universal and an amazing way to connect us all!
CW: What has inspired you the most along the way?
NG: Knowing that what we're building at Thirteen Lune not only helps to elevate, amplify and celebrate BIPOC founders and their incredible, efficacious brands, but that we're helping to build generational wealth through the lens of beauty. thirteenlune.com