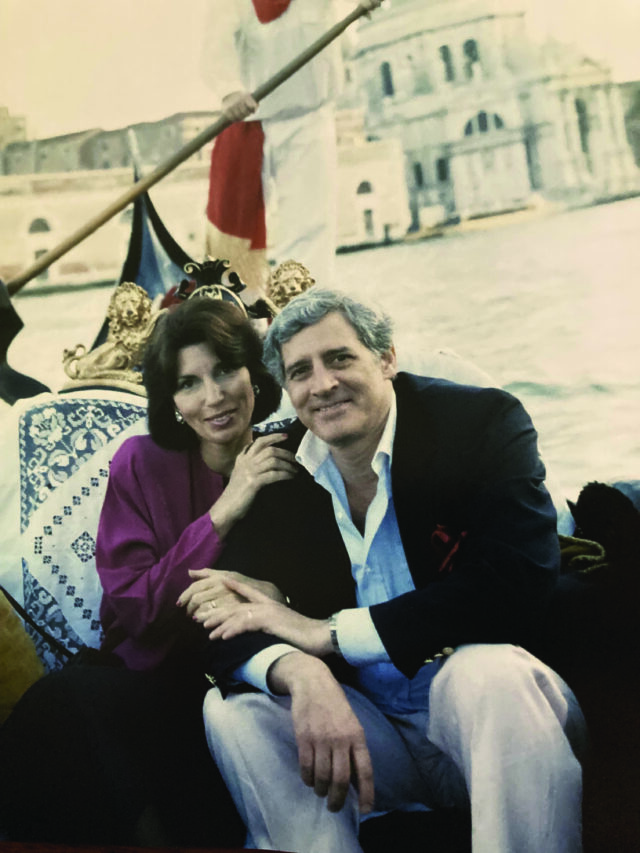 By Pamela Fiori
"I don't want to belong to any club that will accept
me as a member." –Groucho Marx
That's pretty much how I felt about the Widow's Club. You may have heard of this mythical association, which dates back to the beginning of time. For one thing, it's easy to join: All you have to be is the survivor of a deceased spouse. No other qualifications are necessary.
No dues. No initiation fee. No sponsor. No restrictions. No annual meetings. None of the usual requirements.
My husband Colt died two years ago after a long struggle and multiple afflictions. We were married for 38 years, most of them happier than we ever thought we'd be. I was 38; he was 43. It was a first for both of us. "We were too busy," he'd like to say. That's only partly true. I was a magazine editor; he was a creative director at a major ad agency. Both of us were in more than full-time jobs. But we also enjoyed a long period of being single, sowing, as it were, our wild or semiwild oats, until we both came to the same conclusion at about the same time: "Sow what?" Also, neither of us had truly, madly deeply fallen in love. I came close once or twice, but as the saying goes, "Close but no cigar."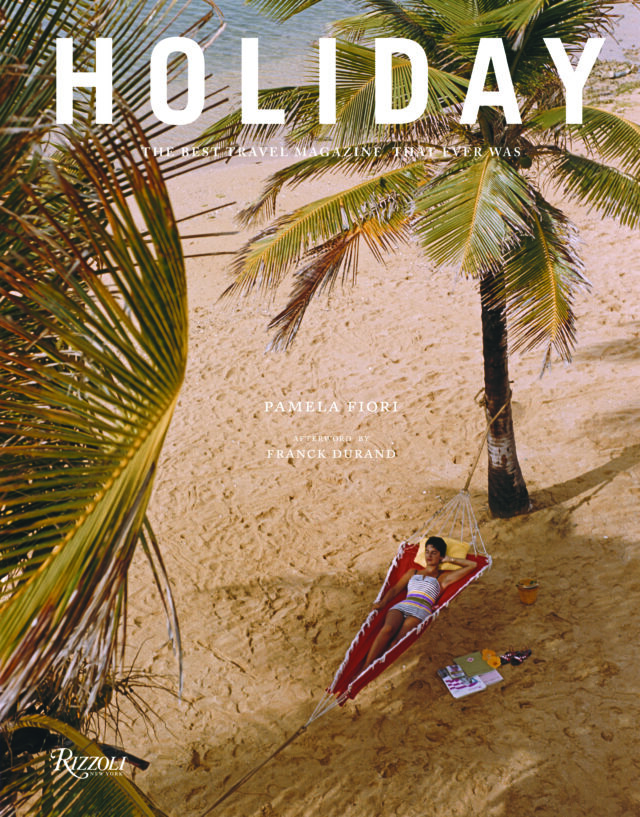 Colt and I met by chance and improbably in December 1975 at the former TWA Ambassadors Club lounge at Chicago O'Hare Airport. Both of us were returning from business trips. It was eyes across the crowded room—so intense that I actually thought to myself, "I hope I never see that man again." Why? Bad timing. I was newly involved with someone. He was an unshackled bachelor.
When we returned to New York (on separate flights, thankfully), we crossed paths again, had an affair for a while, until the flame burned out. I didn't see him for two years. In 1980 he called, ostensibly to ask my advice about a new client. Might he take me to lunch? Yes, of course. We had a polite meal together, gave updates on where we were in our lives and said maybe—big maybe—we'd get together again after I returned from a trip to LA.
Another call, this one from me. "What would you like to do?" he asked. "How about dinner?" I replied. Long pause on his end. "Oh…dinner." That meant no timetable and no going back to the office. Dinner it was. We married in 1982.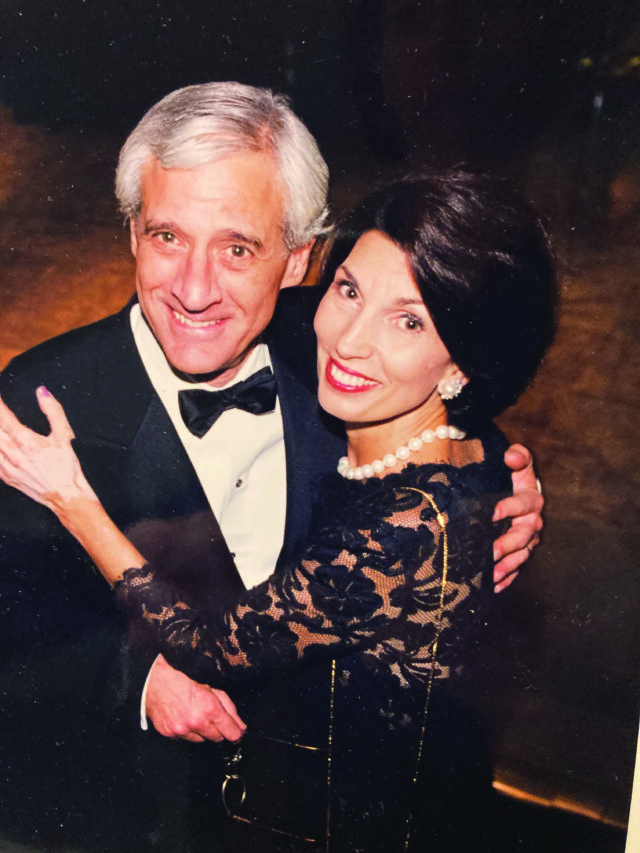 Our bliss lasted for about 25 years. No man and wife, we believed, were ever happier or more grateful to have refound each other. One song summed up how we felt: "Love Is Here to Stay." Still, we had our differences: Colt was a loner, most content at home watching the Yankees win or the Giants play (correction: lose). I was more outgoing: an adventurer, ready to get on the next plane to wherever or up for a night on the town. Somehow we balanced each other out, because despite being opposites in so many ways, we shared the same values.
All was copacetic in our household until Colt's health began to deteriorate.
First it was his back: three major surgeries and chronic pain that he learned to live with. Next, he had to have his gallbladder removed and then a stent implanted.
His pace slowed, as did his energy and enthusiasm. Travel became a burden, as did even simple get-togethers with friends. Colt never complained, never felt sorry for himself, and we muddled through. Even his medical experts told him, "At least it's not cancer."
One day in 2014, the phone rang at home. He answered and listened intently for several minutes. When he hung up, he said quietly, "I have prostate cancer." Yet another setback. He dealt with it stoically, and we saw it through together. Good news, no more cancer.
I'd like to report that all of the above was the worst of it, but that wouldn't be true. What eventually brought Colt down, what was his undoing, began when he was in high school. A leg injury prevented him from participating in his two favorite sports: football and wrestling.
So what does an angry young man do when deprived of his beloved pastimes? In Colt's case, he took up smoking, avidly and recklessly. Three packs a day. The addiction lasted all of his life, even though he eventually cut down at the urging of his primary care doctor, who happened to be a pulmonologist. By the time I met Colt, the damage was done, irrevocably.
He was in deep denial. Except for chewing Nicorette (a feeble effort at best), he wouldn't seek help—not patches, not acupuncture or hypnosis or any other possible remedy.
There was no talking him out of it. Believe me, I tried to the point where he threatened to leave me if I persisted. It was "let him or lose him." I caved. Colt was doomed and so, by association, was I.
What followed—and I will spare you the details—was full-fledged emphysema. His doctor could do no more for him. Next step, several weeks of visiting nurses, who were like angels. When that ended, he had to have at-home hospice, which was according to his doctor's caution: "Don't call 911 and don't take him to the ER or you'll never see him again." Bless you, doctor.
Not once did Colt ever broach the subject of dying or talk about what he wanted to do or what he wanted me to do. He knew. We both did. He died on June 15, 2020.
Thanks to the advice from hospice, I knew right away what to do and to whom to turn. I called the funeral home I'd been in touch with to give notice of his death, and to have his body picked up to be delivered for cremation. Two polite gentlemen showed up bearing a gurney and took my beloved away forever.
I was officially a widow. Welcome to the club. Like my fellow members, I set about to take care of the necessary tasks at hand, some of them painful (contacting family, friends and associates); some of them routine, such as canceling credit cards, driver's license, certain accounts; notifying Medicare and Social Security and settling any debts. Most crucial was having my long-time and trusted financial and legal professionals—all of them women—at the ready to assist me with Colt's will and with probate. This part was the most time consuming and, as it turned out, the most expensive part of an often tedious process.
In the meantime, the husbands of relatives and friends had coincidentally passed away around the same time, enlarging the members' circle. Paramount was that we learned that everyone grieves in her own way. A few went into dark depressions. Others found relief through a litany of lunches, dinners and other distractions, often to an extreme. Some even set about to find a replacement. They would read the obituaries and look for notices—not about men; about women and set their sights on Mr. Next. Gruesome, no? Sue, the wife of Colt's best friend, Gus, couldn't listen to music for months after he died. Too many memories. For me, music was my ultimate panacea.
Because of COVID, I had no funeral or memorial for Colt. This happened often during the pandemic. Those who deserved to be celebrated couldn't be. When it finally seemed like the right time to pay tribute to Colt, I arranged a get-together last November at one of our favorite neighborhood restaurants. One or two of the guests told me the event would give me closure. Quite the opposite: It gave me closeness. I didn't need or want closure.
As time passed, I've met many other widows of all ages, backgrounds and for many reasons, we find comfort in each other's company. We only occasionally talk about the circumstances of our husbands' deaths. That would be grim. Instead, we know we have something in common and that's enough. It isn't deepest sympathy. It's deepest empathy. Groucho was wrong.