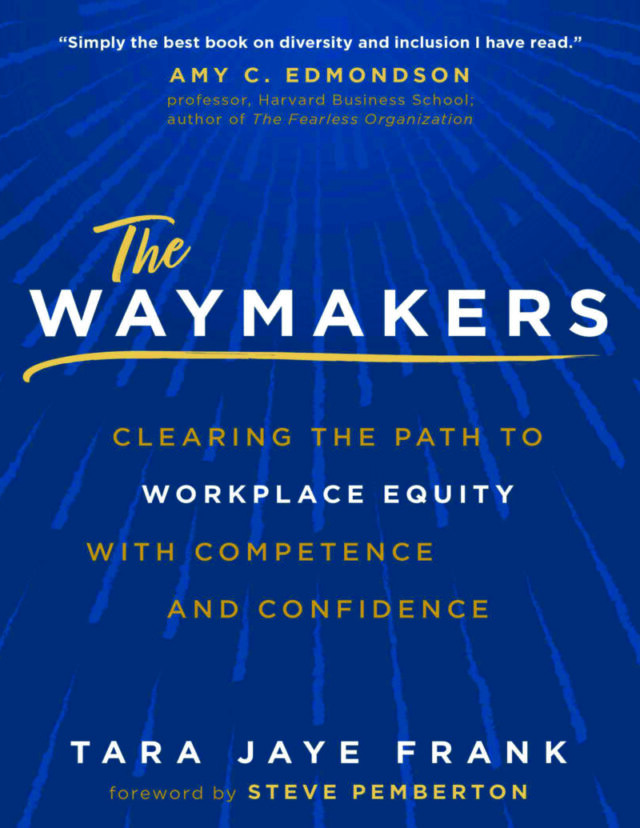 Cristina Cuomo: Let's get started. What is a waymaker?
Tara Jaye Frank: Anyone with a heart to lead who is willing to open doors for people who have experienced doors that have been shut, to remove barriers to progress and usher others through to greater levels of contribution. Some people call folks like that sponsors. I think of them as people who are consciously and actively, every single day, making a way for other people, especially those who have been left behind.
CC: What is true workplace equity and inclusion, and how does it differ from diversity?
TJF: In order to understand what consumers want, you have to have a good sense of how they're changing. That's hard to do if you don't have those perspectives represented on the inside of your company. Diversity is essentially ensuring that you have multiple points of lived experiences, backgrounds, represented in any given space. Inclusion is really about ensuring that every single one of those people and those voices can be heard and leveraged for the good of the outcome. And then equity is about access. Equal pay, for sure, but also equal access to opportunity, to promotion.
Any time you go through any major change, you're always going to have 20 percent on the front end saying let's go, 20 percent on the back end saying don't touch my stuff, and 60 percent is in the middle sitting on the fence, trying to figure out if they have a role to play. If so, what is that role? The Waymakers is an invitation to that 60 percent. If they were to get off the fence and into the equity arena feeling equipped and inspired, we could turn 20 percent of the people leading the change to 80 percent, and tip the scales.
CC: As an executive at Hallmark, you worked in a partnership with Maya Angelou.
TJF: I was 25 years old when we first started working together. We did a product line, greeting cards and gifts. I was the editorial director at the time, so I ended up serving as her editorial liaison and sometimes even her editor. It was probably the scariest thing I've ever done, to that point. She was gracious. I learned so much not only about work, but also about being a Black woman in the world, claiming my space, using my voice and trusting myself.