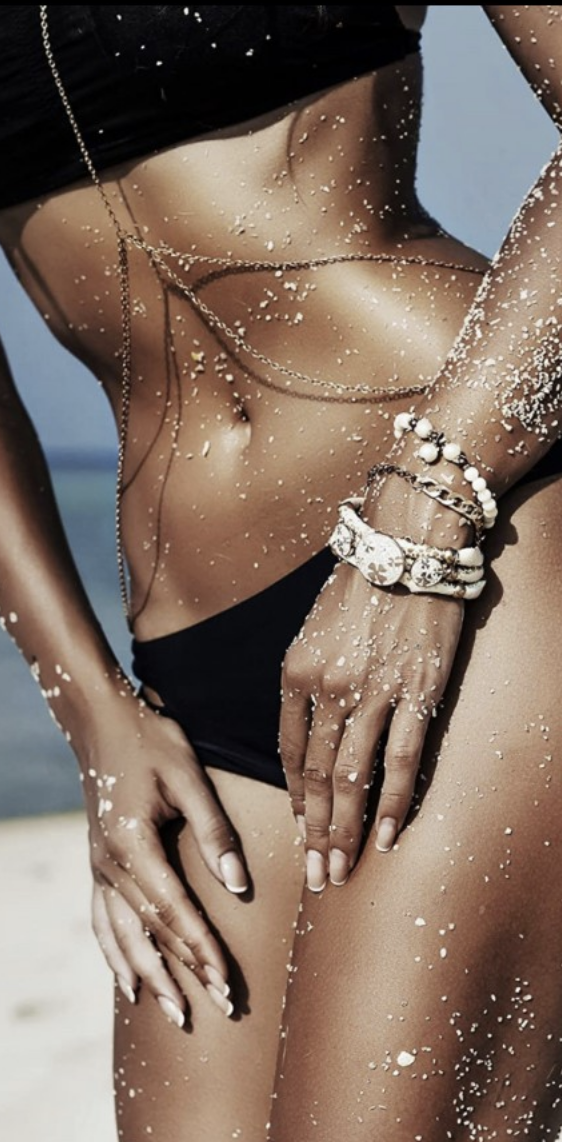 For decades, getting a tan meant risking the well-being of one's skin through dangerous UV exposure, or opting for artificial tanners made with harsh chemicals that left an artificial, patchy stain across the body. Now, Miami Gorgeous, a wellness-focused beauty brand inspired by the sunny shores of South Florida, has created a healthful, revolutionary sunless tanning mousse for transforming skin tone. Formulated with eco-friendly DHA, pure vitamins and radiant bronzing complex, Miami Gorgeous' line of self tanning products go on smooth and streak-free, to both conjure a realistic sun-kissed glow and nourish the skin.
Miami Gorgeous LaPlaya Sunless Tanning Mousse goes on evenly because it is infused with pure vitamins and argan oil, and gives a perfect summer glow that looks very natural on all skin tones. Each kit comes with a plush, reusable mitt for flawless application and to prevent staining the hands. Miami Gorgeous recommends exfoliating the skin before applying the LaPlaya Sunless Tanning Mousse, which can be paired with the brand's other sun protection accessories.
Miami Gorgeous believes that beautiful skin should never come at a price, which inspired the brand to create products specially designed to protect all living creatures, as well as our precious planet. Always cruelty- gluten-, sulfate- and paraben-free, each product is made in the US, and was developed under a strategic testing process that ensures 100% safety and nontoxicity.
For a quick glow while traveling or to brighten up the skin before a summer soiree, opt for the Luxe Tanning Lotion, made with Swiss apple stem cells, mango extract, lavender and algae. This glow enhancer can also be used as a tan extender or before indoor or outdoor tanning to maximize color. For a no-fuss complexion boost, try the Glow Clear Tanning Water, which glides on clear without stickiness or residue, keeping clothes and sheets stain-free.