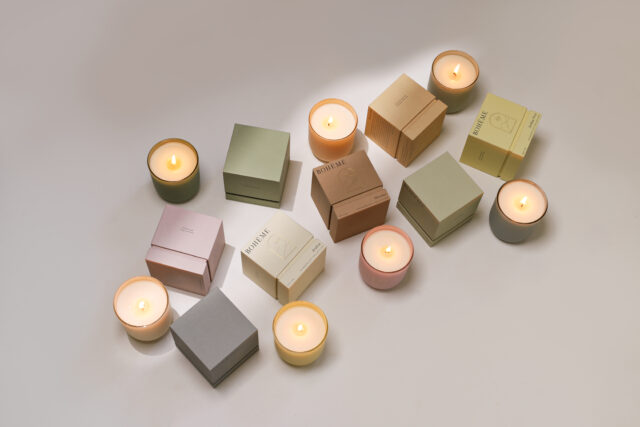 Bohème started with a dream and a question. "What if we could create artisanal candles to evoke memories of our most cherished adventures in life?" pondered founder Sadaf Kherani just as the world had shut down in July 2020. While we were confined to our homes, Kherani envisioned creating a product line for women that was influenced by our vast and beautiful world. She aimed to create a collection that encouraged an inspired way of living, infused with an inexplicable spark for life, even during dark moments.
This self-reflective question was no isolated experience. Kherani has long been inspired by the transformational powers of fragrance. As a young child, she discovered an imported bottle of a 1977 tea rose perfume in her aunt's wardrobe. It perfectly embodied an essence of luxury, opulence and beauty for her. Because the scent came from overseas, it also piqued Kherani's imagination, inspiring her to envision what other places smelled like, and the diverse lives of their people. Kherani realized at this early age the remarkable abilities of fragrance to connect, whether it be with a place, a feeling or a relationship. She felt firsthand the scientifically proven powers of scent to sway emotions and magnify nostalgia, memory and self-image, as well as enhance overall well-being.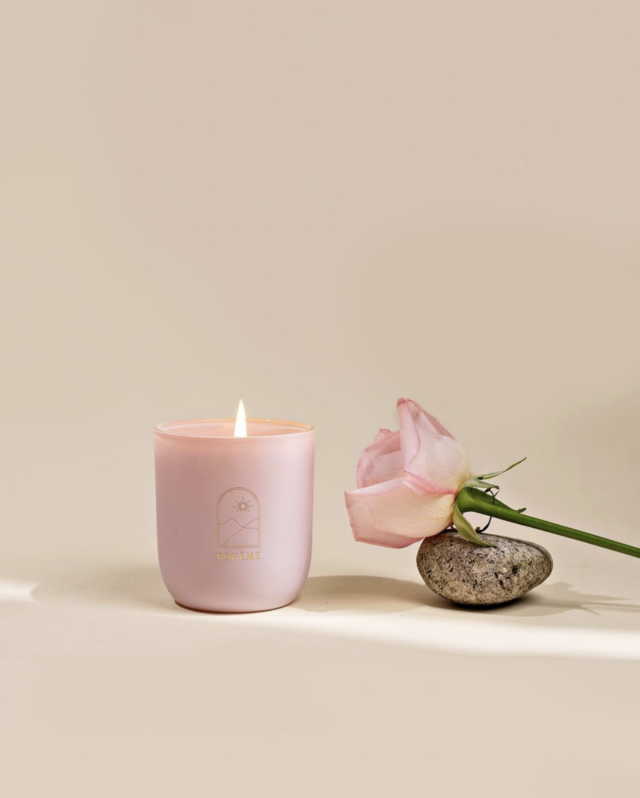 Kherani has held the intention to work for herself and lead an entrepreneurial life for as long as she can remember. Before founding Bohème, she established and led South Asian Bride, which became the most recognized, respected and organically followed publication in the U.S. within its category. After 10 years at the helm and in the midst of COVID lockdown, Kherani could no longer avoid the intuitive call to create an experiential product line, based on her lifelong love of fragrance, an irrepressible interest in the allure of different lands and the muse of the Bohème woman.
As she set out on the journey of researching and developing the first Wanderlust collection, Sadaf's intention was to capture and celebrate the bohemian woman and lifestyle—the free-spirited muse with a strong sense of self-worth, who is always seeking out the next adventure that will expand her horizons and enrich her life. Kherani knew that she wanted to use only the finest quality ingredients, such as custom-crafted oils, cotton wicks and all-natural wax to bring Bohème to life. She partnered with a world-renowned boutique fragrance house to create delightfully complex fragrances, with each scent possessing 10-plus notes.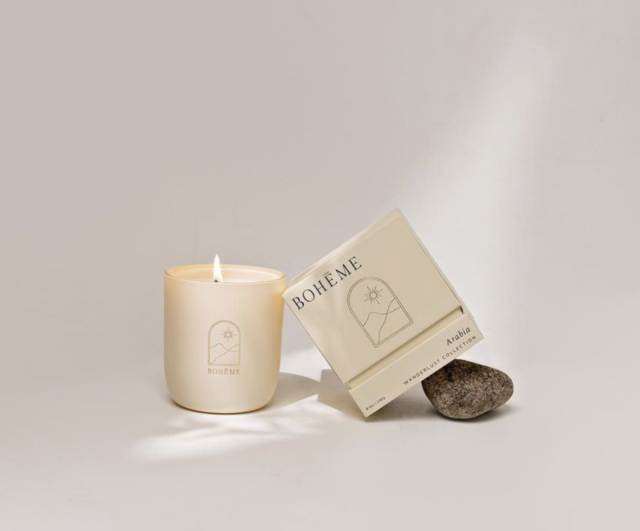 Today, the line has expanded into new categories, and is available at Nordstrom, Saks, Urban Outfitters, Anthropologie, The RealReal, Free People and hundreds of curated boutiques. In homes around the country, Bohème wicks softly smolder, elevating their surroundings and inspiring curiosity and new experiences. Embrace the Bohème mindset and watch the synchronicities and quiet magic unfold—because having a zest for life is the new pretty, and there's nothing quite as magnetic as a sense of adventure.