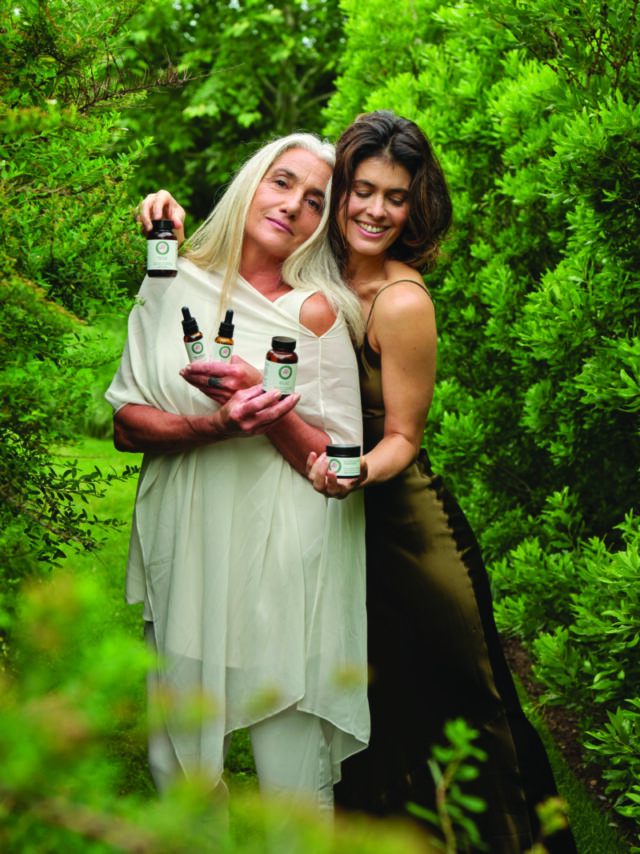 CRISTINA CUOMO: Kevin, you're an incredible resource on all things cannabis, Chinese herbs and pain management. For 10 years you've been a popular acupuncturist in Sag Harbor. Tell me a little bit about acupuncture.
KEVIN MENARD: Acupuncture is a medicine that goes back about 2,000 years. It's based on the Dao, which is all about harmony and balance. When the body is in balance or homeostasis, it can heal itself. That is the goal of Chinese medicine.
CC: You treat complex conditions, chronic and more immediate ones. Why did you become an acupuncturist?
KM: I worked in digital media back in the '90s. I was also doing triathlons and getting injured, burning the candle at both ends. My first acupuncture experience had a profound effect. I could feel energy, which I found out later to be Qi, move throughout my body. About 2008-2009, I felt called to work in the wellness space, so I decided to go to grad school and study acupuncture, and here we are.
CC: How did you begin working with Chinese herbs and incorporating them into your acupuncture business?
KM: Chinese herbs are a big part of Chinese medicine. They are super-effective at treating so many different conditions. The only problem is, if ever you've had the teas or brews that they make in Chinatown, they can taste unpleasant. What I set out to do was to create a product line that would extract Chinese herbs, still be effective but more palatable. Around 2017, CBD started popping up on my radar; it was exciting that there was a lot of interest.
CC: What does CBD do, and how does it work?
KM: Research shows that CBD and cannabinoids bind with receptor cells in the body and downregulate inflammation. CBD or hemp works through the endocannabinoid system; Chinese herbs work through different pathways, whether moving blood or breaking up stasis.
CC: You incorporated very high-quality hemp.
KM: I'm very lucky to partner with a farm in upstate New York called Hudson Hemp. It's premium grade and organic, the highest quality hemp in the Northeast.
CC: Dragon Hemp offers four formulations—Balance, Reach, Rest and Relief—in addition to a cooling balm for acute pain relief and a warming balm for chronic pain relief. Talk about some of the benefits.
KM: Balance is a full-spectrum oil, great for daily wellness and also for anxiety. Reach oxygenates the brain for energy and focus. The most popular formula is Rest, to promote sleep. Relief is for pain. Most people take tinctures, but there's also a capsule line. Gummies using cannabinoids like THCV and medicinal mushrooms like lion's mane extract are also now available.
CC: Do the Chinese herbs phase out eventually? Turmeric, for example, is a temporary fix.
KM: These products help an injury to heal, and so you start taking less, and then forget about the injury and stop taking it. If you get a flare-up, take it again.
CC: That's the beautiful thing about Chinese herbs.
KM: They are all about getting your body back in balance.
108 Main St., Sag Harbor; dragonhemp.com