By Cristina Cuomo
There is a special quality of beauty that is about endurance. Many women have a period where they are on their game, but for most of us it is fleeting. However, there are people like Jennifer Aniston, who show us that once you discover who you are, you are at your best. She has set a standard—not for what she has built on the outside, but for what she has built on the inside. That is a thing to celebrate.
On the outside, Aniston's countless awards are the manifestation of her endless hard work on shows like The Morning Show (Aniston is about to start filming its third season) and in films like Cake, which have solidified her standing as one of Hollywood's most talented and biggest stars. On the inside, she's created a positive balance in life and takes a stand against the cacophony of negative messaging in America. Aniston leads by example—by getting socially and politically moved by organizations like St. Jude Children's Research Hospital and getting behind the right side of issues, and that has inspired women to feel confident about their voices. Beauty personified.
CRISTINA CUOMO: Hi Jennifer! Thank you for taking the time to speak with Purist.
JENNIFER ANISTON: I'm so glad we finally got to do this—we've been talking about it for so long.
CC: Why was it important to you to make LolaVie a cruelty-free and sustainable hair care line?
JA: If you can, why would you do anything but that?
CC: You are launching a shampoo right now—following the Glossing Detangler, Perfecting Leave-In conditioner and Lightweight Hair Oil, all of which came out in the past year—in your hair care line. Tell me what makes the new shampoo stand apart from other shampoos?
JA: We're launching a shampoo and conditioner actually. It took a lot of rounds to get to a final product that we're all so proud of. All our products are high-performing, naturally derived and plant-based. They do the job beautifully without damaging your hair.
CC: What are some challenges of being an entrepreneur, and how do you deal with them?
JA: It's a lot of time, which I have very little of already. Achieving the right balance of ingredients and performance isn't easy. We wanted to eliminate the bad stuff—like parabens and silicones—and use effective good stuff, like chia seeds and bamboo water, without compromising on efficacy. We don't launch until we get that right. Fortunately, I have an incredible team that works tirelessly toward the same goal.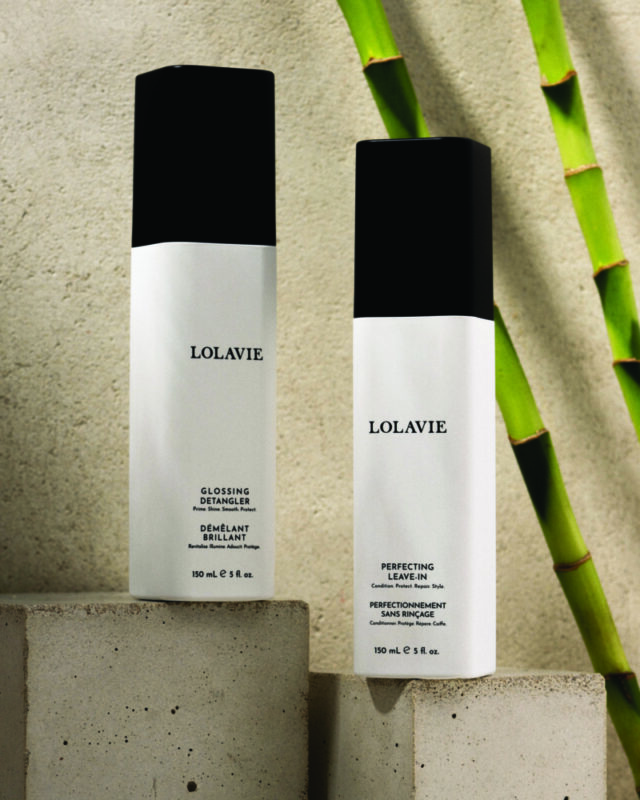 CC: What is your daily self-care ritual?
JA: It's pretty simple. Start the day off washing my face, followed by meditation, feeding and walking the dogs and then rolling into my workout of the day.
CC: What is your fitness regimen like?
JA: I like to mix it up. Currently I'm doing a mixture of Pilates and P.volve, which is my new obsession.
CC: Do you still practice hatha yoga and Budokan karate? What are the benefits?
JA: Not at the moment. Because of a few injuries, I've had to take a pause from my yoga practice, but I will be back to it as soon as I'm able. I miss it very much.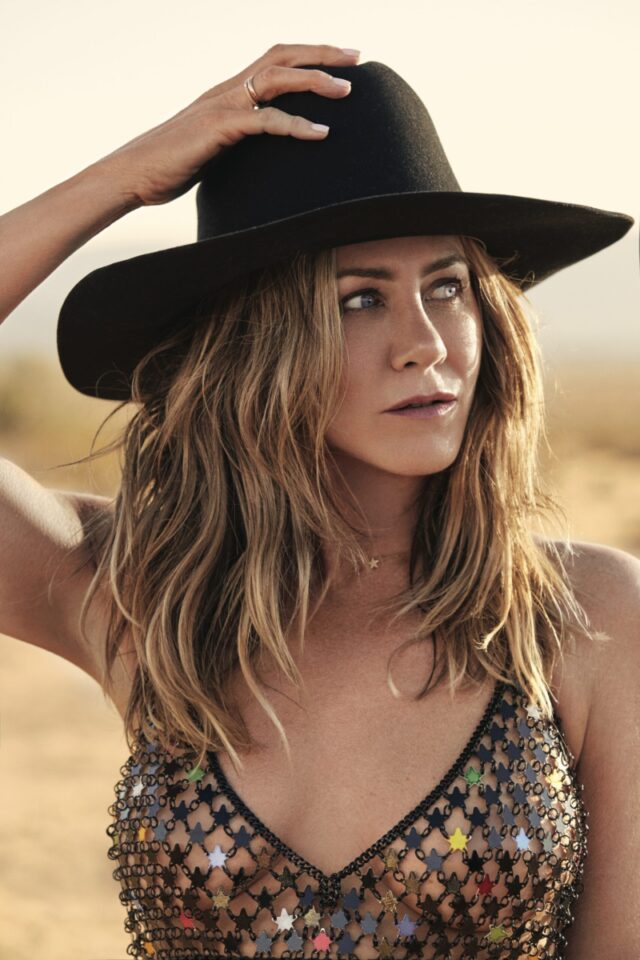 CC: Is there one nutritional element you incorporate into your daily diet that keeps you focused and energized?
JA: Vital Proteins collagen powder in my coffee every day, and I also take a probiotic daily.
CC: Tell me about the importance of collagen in our diet as we age, and your role as chief creative officer of Vital Proteins?
JA: Collagen is the most abundant protein in our bodies, and we lose it as we grow older, which is why our hair, skin, nails and overall vitality start to decline over time. And who wants to decline?! Part of my role as creative director is bringing awareness and helping with product development—like our new protein bars—that give people different ways to incorporate collagen into their lives.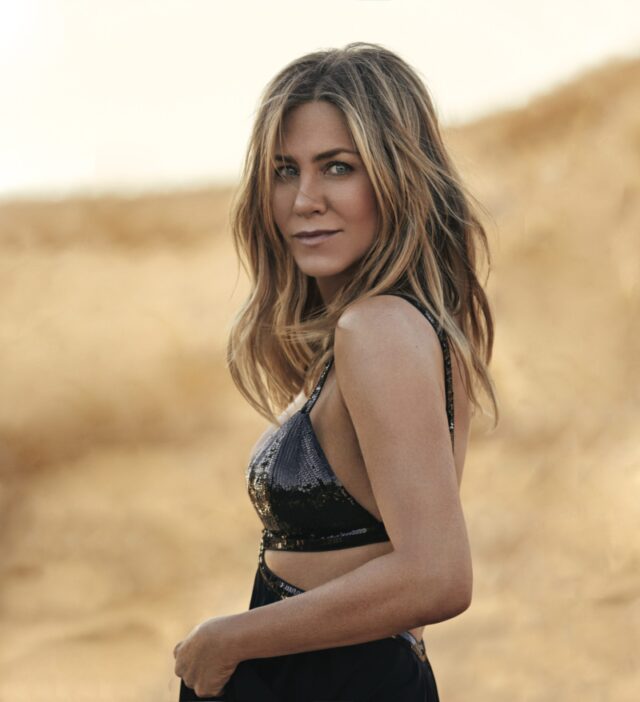 CC: Most challenging character you've ever played?
JA: Claire Simmons in Cake.
CC: What makes you laugh the most?
JA: Off the top of my head, Sebastian Maniscalco, because I've just watched two nights in a row of his comedy. I'm also very lucky because my dear friends happen to be some of the funniest people out there. A sense of humor is really important to me—it's one of my top five reasons why I fall in love with you.
CC: What's your biggest pet peeve?
JA: When people show up early to meetings or parties.
CC: What's one thing we don't know about you?
JA: If there's anything that I have left that isn't publicly known, I'm going to keep it that way.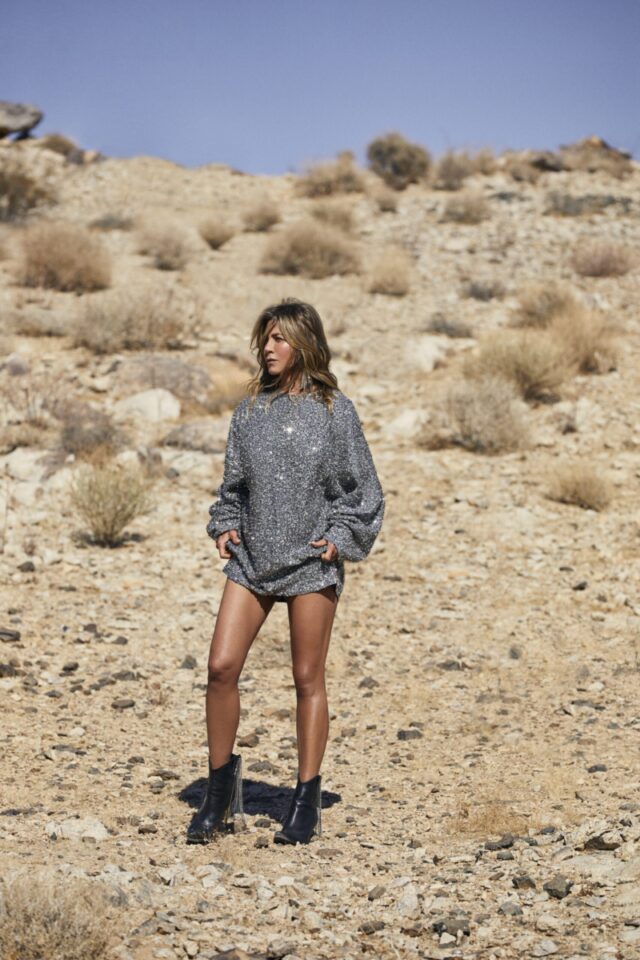 CC: You are known among friends as an effortless and elegant entertainer at home. When did you develop a passion for intimate dinners with friends at home? Which of the details is your favorite—menu, tabletop, guests?
JA: My parents were big entertainers when I was a kid, so I grew up loving the background noise of laughter and glasses clinking and music playing. It comes very naturally to me. I love all of the above—alchemy is really important in a guest list. Bringing together the right group of people. Someone once called me a "party alchemist" and I took that as a huge compliment.
CC: What's the one thing you can't live without?
JA: My friends.
CC: What's one thing you've learned in caring for your dog?
JA: Unconditional love.
CC: You've stood the test of time in kindness and talent—you're the genuine article. What advice would you give your younger self?
JA: Take nothing for granted. And wear sunscreen.