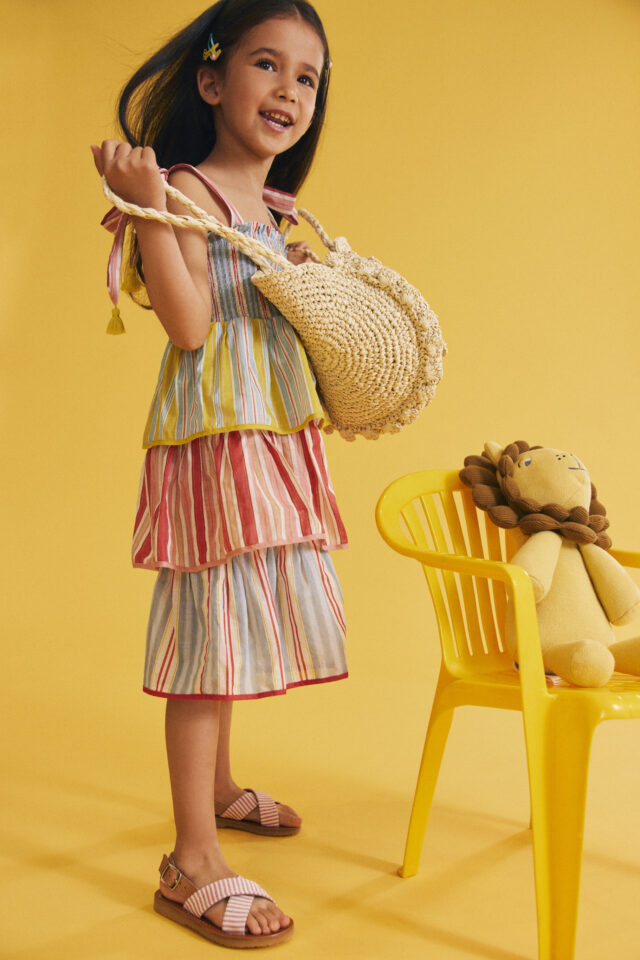 For over 30 years, Mytheresa's brick and mortar location in Munich served as a local institution for fashion essentials. In 2006, the trailblazing brand broadened its horizons online, developing a robust virtual shopping experience with styles from over 200 global fashion houses. In addition to men and women's wear, Mytheresa offers an extensive children's collection perfect for the new school year, featuring scaled-down versions of classic labels, including Burberry Kids, Stella McCartney Kids, and Golden Goose Kids.
By introducing kids to fashion from the world's most renowned designers, you can help them find and develop their own sense of personal style as they learn and grow. A charming new back to school line from Mytheresa includes preppy styles from Polo Ralph Lauren Kids, Bonpoint, Moschino and more, plus fun backpacks from Burberry Kids, Versace Kids, and Molo. For kids and moms who feel inspired by Mytheresa's adult lines, an adorable "Mommy & Me" collection features matching styles from Dolce & Gabbana bursting with bright floral motifs, sleek Balenciaga footwear, smart formal styles from Stella McCartney Kids and more.
As your child enters the next chapter of their education, their wardrobe can now make a positive impact on families around the globe through Mytheresa's partnership with Every Mother Counts. The brand will donate 10 percent of every full-price kidswear order to EMC through August 31st. Founded by Christy Turlington Burns, Every Mother Counts is a nonprofit dedicated to making pregnancy and childbirth safe, equitable and respectful for every mother, everywhere. To participate, shop the collections
here
.