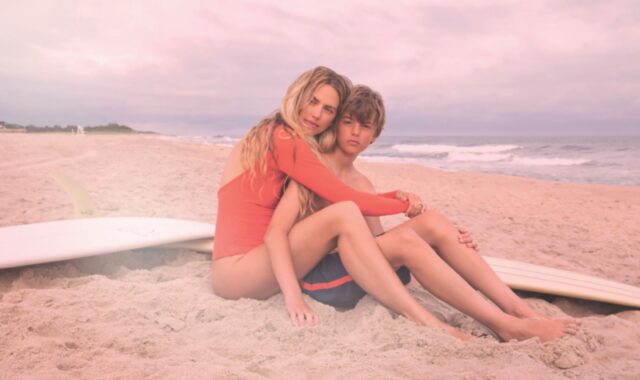 By Gabrielle Echevarrieta
Botanica Bazaar founders Leilani Bishop and Bethany Mayer have followed a holistic approach to health from day one. Both raised by families that value naturopathic remedies, the two full-time Amagansett residents have materialized these philosophies with Botanica Bazaar, their clean-beauty emporium now in its sixth year in Amagansett Square. This dynamic duo—who are moms to a collective three children and three dogs plus husbands—are on a mission to balance the mind, body and spirit through a wide range of carefully vetted wellness accessories.
Empowering families of the East End to live a clean lifestyle, Botanica Bazaar's comprehensive whole-body health offerings include hair, skin and oral care, women's health products, children's wellness aids, men's grooming accessories, plus sun care and bug repellent. Botanica Bazaar's fleet of clean brands is mindfully curated according to guidelines developed by the Environmental Working Group's Skin Deep database, a nonpartisan resource that empowers Americans to make informed choices about topical and ingestible wellness products.
Bishop's must-trys include fragrant hair and body oil from Hawaii-based brand Oshan Essentials, Kyoord olive oil packed with antioxidants and polyphenols, plus Immunocologie's vital clay treatment for a natural immune boost. "Our skin is [permeable], and each mineral or chemical will take different levels of time to pierce our skin, be absorbed and enter our bloodstream," says Bishop. "Once it hits our bloodstream, it is said that it can reach every organ in our body within 60 seconds. If not properly flushed, these toxins can break down the system over time in different ways and show up as hormonal disruptions, skin issues and allergies."
Proudly partnering with national, well-known brands like goop Beauty, Moon Juice, Dr. Bronner's and Joanna Vargas, Botanica Bazaar has hit every facet of the online wellness world, including educational IGTV content, in-store events and a podcast featuring in-depth conversations about clean beauty. The brand's Amagansett store is reminiscent of a luxury European apothecary, with serene, muted design details combined with pops of color from an eclectic display of products. "Europe has been ahead of the curve with banning ingredients that can be harmful to us and our environment," says Bishop. "They have always had a higher standard of trust for us than the traditional American pharmacy. We also wanted to go beyond the classic clean-beauty store that has been popping up these past several years, adding categories like sun care and oral care that can be easily incorporated into your daily health rituals." botanicabazaar.com