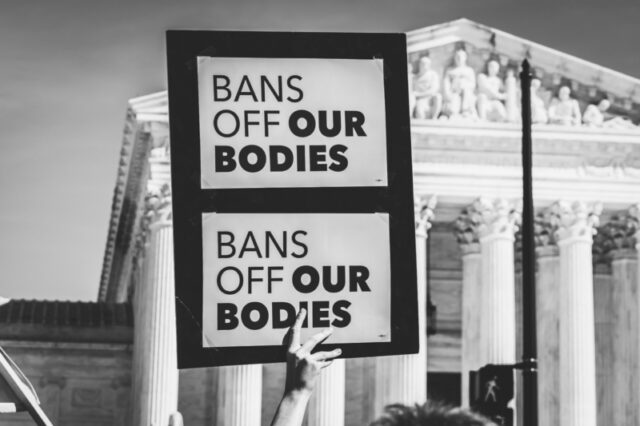 By Donna Bulseco
Lauren Leader's childhood buddies always knew she would end up an activist. You might say that's almost a given for anyone growing up in Washington, D.C., especially if they had idealistic parents like hers who came to the capital armed with PhDs in political science to work for the Carter administration in the late 1970s. But Leader, who is the co-founder and CEO of All in Together (aitogether.org), a nonpartisan, nonprofit women's civic education organization, sees her passion for political involvement as a calling that others could easily and responsibly dedicate themselves to as well.
"Democracy is a lifetime commitment," says Leader, when asked via Zoom whether her organization's priorities had changed in light of the U.S. Supreme Court officially overturning Roe v. Wade and the constitutional right to an abortion in June. "Our goal is building an army of active citizens, women who understand their own power to shape the country and are showing up to do that," says Leader. It's not about just one issue, but rather an ongoing challenge to do the hard work to enact real and substantive change. "What's become skewed about our political process is people feel engaged during a political cycle—you show up and you vote—but that's not how it works." Or where it ends: No matter what party or president is in power, she says, the hard work involves holding our civic leaders accountable. All in Together (AIT) teaches women how to do just that.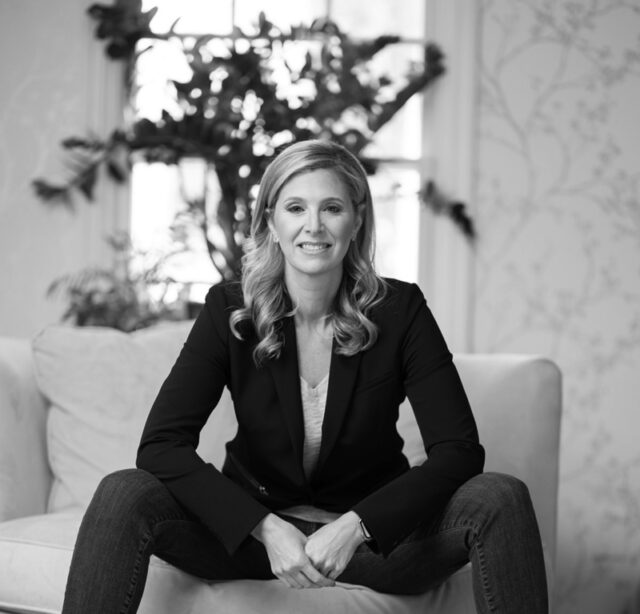 Leader could probably write the book on hard work since she does it with such grace and intelligence. (Yes, she is an author: Her book Crossing the Thinnest Line: How Embracing Diversity—from the Office to the Oscars—Makes America Stronger came out in 2016). She's a contributor on MSNBC's Morning Joe, often speaking about gender and politics. "What got me into politics were issues about family leave in the corporate world," she said, and after talking about taking action with a friend's parent who was instrumental in writing the groundbreaking Family and Medical Leave Act, she started doing pro bono work on the Hill on those issues.
That experience figured into the creation of AIT, which teaches the skills needed to enact change, no matter what issue one wants to tackle. The group does this in different ways, via forums like the recent Black Women Lead with White House Press Secretary Karine Jean-Pierre as a keynote speaker in Washington, D.C., and the upcoming The Summit for Women and Democracy at the LBJ Presidential Library in Austin, Texas, in September. One of AIT's core initiatives is its Community Leadership Program that partners with local grassroots organizations to provide the tools, resources and training needed for civic engagement. "Democracy is about speaking up," says Leader. "Women do that really well, and they just need the tools and support to do it successfully."
One such woman is Vashti Rutledge, executive director of Madisonville Education & Assistance Center (meaccincinnati.org) in Ohio. Rutledge became a fellow in AIT's program in 2020 in the midst of the pandemic, and found the skills she learned with "a fantastic cohort of women" made her a better advocate: "Even though we were housebound doing a online, truncated version of our workshops, we deepened our knowledge of how to navigate the political system, coming from our own unique perspectives." That was a key takeaway, says Rutledge, who feels the skills she learned have had an impact at work
and in the community. "My role is to help other people see their potential and where to place their energy," she says. "Not everybody has to run for city council, with so many other opportunities to tap into that relate to their own passion and strengths."
The emphasis on the personal rings especially true when Leader talks about her commitment to her family and her own physical and mental health. "For me, the balance of investing in regenerative things to keep my energy and focus is enormous." Leader, who lives in Westchester and is a single parent to three adopted daughters—Chantale, 21, Stella, 12 and Serena, 6—has plans to ride in the Hampton Classic this year. "At the end of the day, whatever helps you find yourself again," says Leader with a laugh. "I ride and one of my daughters rides, and connecting with nature and animals is really regenerative. I got on a horse for the first time at 35. Horses are very zen and pick up on your stress." She has been going to the Hamptons for more than 20 years and is a devotee of One Ocean Yoga in Bridgehampton and Pierre's ("Pierre always remembers my daughter's favorite salad").
Meditation has always been one of her ways to "manage the inner challenges in my life," says Leader. "I could not do what I do without meditation—I've had a 25-year practice and for me, meditation was this incredible gift. It's a mental/emotional muscle you work and get stronger at every day, without even realizing it. It's like when the 12-pound weights you thought were heavy all of a sudden feel light. Meditation gives me resilience and an ability to manage really hard things.