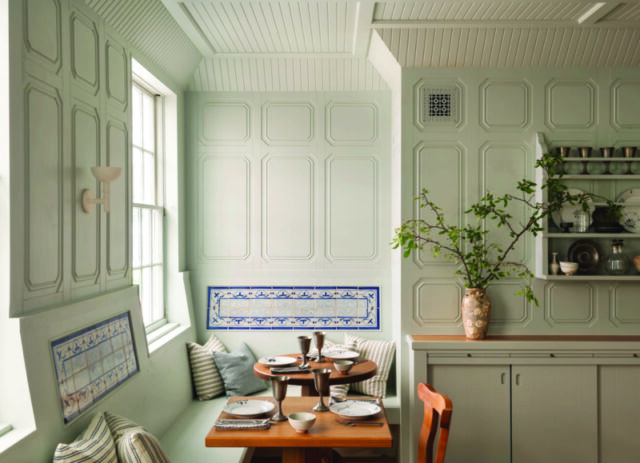 By Nancy Kane
Founded in the 17th century, the site of the oldest inn established in America, Canoe Place—named for a portage once used in the spot by the Shinnecock Nation for the transport of their canoes from bay to bay—has seen generations celebrate in its grand ballroom, clandestine political meetings take place in its tavern, rumrunners use the waterways during Prohibition to create a speakeasy, and years later, revelers dance until dawn during its incarnation as a multiroom, live music venue and nightclub.
Beloved by locals and glitterati alike, Canoe Place was a gathering spot for the local community and a playground for a glamorous and eclectic set—think Desi and Lucy, Presidents Theodore and Franklin Delano Roosevelt, Albert Einstein, and Babe Ruth—everyone came to Canoe Place Inn. Now, they're coming once again.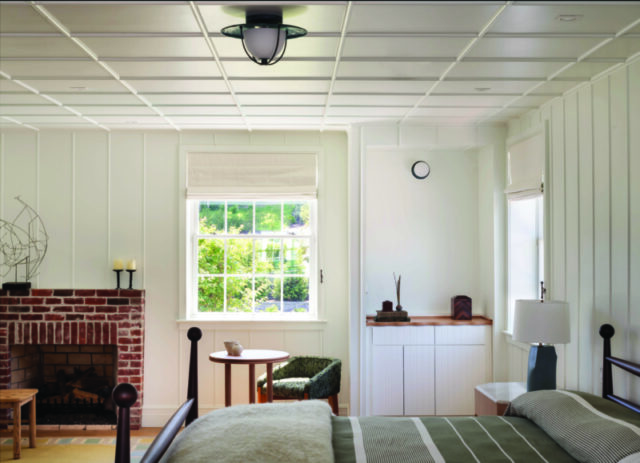 The quaint hamlet of Hampton Bays—an area with more waterfront and protected beaches than any other area in the Hamptons—is an undiscovered gem. The newly restored Canoe Place Inn & Cottages' 20 thoughtfully designed, charming guest rooms and suites and five guest cottages serve as a dramatic centerpiece to the village, eight minutes away from Southampton and less than 90 miles from Manhattan.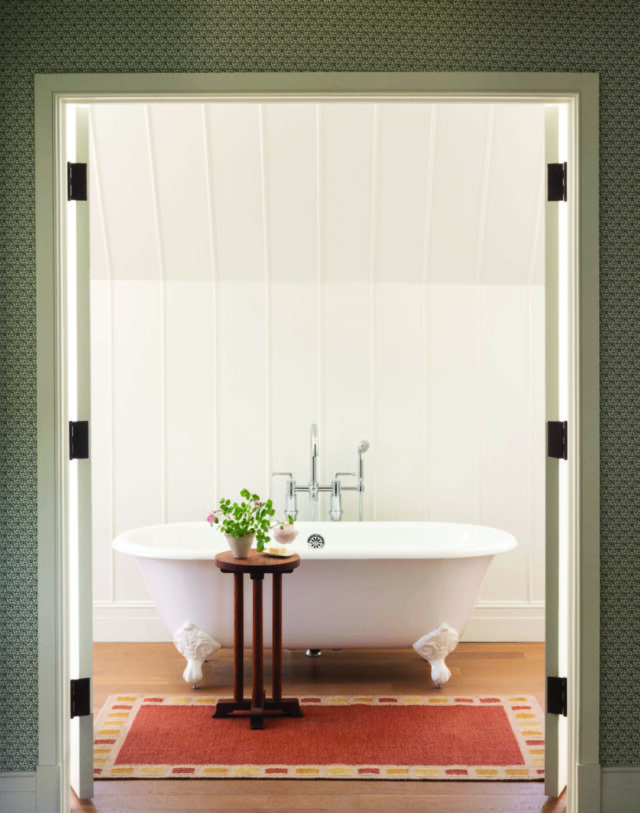 The look has the feel of Old World grandeur with a fresh attitude and the understated warmth of a chic, classic Hamptons home. Bright botanical wallpaper, claw-foot bathtubs and original gas-burning fireplaces in the rooms pair perfectly with hunter green-and-white striped awnings on balconies and the expansive outdoor terrace. There's also an alfresco extension of Good Ground Tavern, a regionally inspired restaurant and bar serving a seasonal menu; many dishes are made with bounty from Relais & Châteaux Chef Ülfet Ralph's organic garden.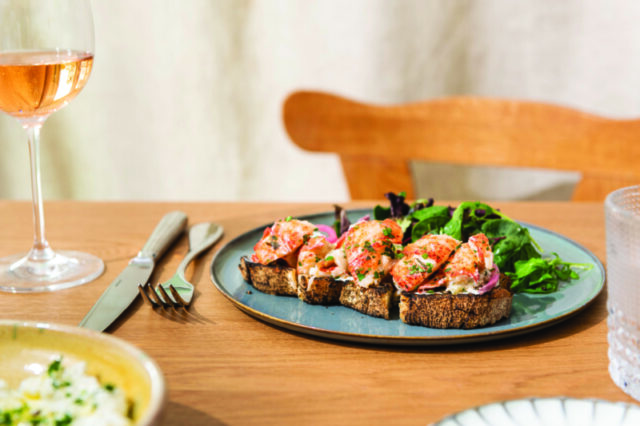 ONDA Beauty Spa, founded by Naomi Watts and open to guests and the public, is like a little slice of heaven (the relaxation room is covered in playful striped wallpaper, creating the feel of a tented garden pavilion). Try a signature Ultimate Lift Facial, Total Wellness Massage or Body Bliss Treatment, and pick up a fabulous face oil from a selection of curated, clean products. Furthering the hotel's dedication to sustainability, Francisco Costa's clean beauty brand, Costa Brazil, marks the brand's first foray into hospitality as the exclusive in-room bathroom amenities.
The Grand Ballroom, pavilion and rotunda recall the hotel's history of memorable events, reinvented with state-of-the-art technology and creature comforts. Local and international artists including Yoan Capote and Tony Tasset grace the walls of public spaces; Doug Aitken's massive masterpiece, "When I Was Alive," with inspiring words in shades of blue by Adolfo Bioy Casares, hangs over the front desk; a Jeffrey Gibson piece pays homage to the Shinnecock tribe. canoeplace.com