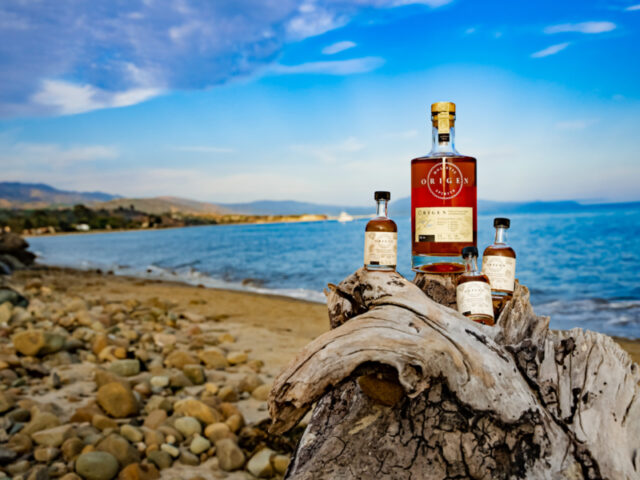 By Cristina Cuomo
Cristina Cuomo: Your story is so interesting. You were in finance for 25 years, then after a debilitating bout with Lyme disease you pivoted into the health and wellness space. Now you've created the first scientifically validated biohacking vodka packed with phytonutrients that activate certain genetic chemistries to make the digestive process smoother and better, so you can actually drink alcohol and not go crazy. It's amazing and it works. I did not have a hangover the next day after I tried it. And the brand uses an artisanal distillation process. What is artisanal distillation?
Amy Holmwood: Artisanal distillation looks at organic ways of growing and sourcing ingredients. It's made using reverse osmosis-filtered water, which is the best water for organic distillation, which is more sustainable, and our distillery uses 100 percent wind-powered energy. It's distilled 18 times and paddle-stirred. Then, all of those spent grains and any of the leftover plant compounds added to the vodka are recycled for pig farming and composting. We work with the Montgomery County Agricultural Reserve in Maryland, which is one of the largest in the country, at a beautiful distillery called McClintock Distilling Company led by Braeden Bumpers.
CC: So it's sustainable to the core. A lot of people count calories when they drink. This particular spirit has zero sugar. What does that mean in terms of calories?
AH: There's no added sugar, and no additives other than the plant extracts, plus the alcohol, which is made from organic, gluten-free, white Italian wheat. No artificial flavors, no sugar, no artificial colors, no GMOs, no additives and less than 100 calories per serving. Essentially, all alcohol is gluten free. The distillation process takes everything out.
CC: What do the ingredients do?
AH: You have the artichoke leaf, which is a thistle, and very good for liver health. We're using the leaves of the plant and those are grown primarily in the Loire Valley of France. Next is elderberry extract, which boosts the immune system, ramps up antioxidants within the body and activates genes. We also use juice from American muscadine grapes, which grow like weeds in the South, but it's really God's superfood. Muscadine grapes are packed with resveratrol, and are what gives Origen a rose-gold hue. The most important ingredient, green tea leaf extract, helps protect the liver from cell damage. I really recommend consuming some green tea every day. It's a game changer for anti-aging and longevity.
CC: So much garbage goes in through the liver and this enables it to detox out of the liver, correct?
AH: Some people say that vodka is a toxin, and I hear that. But what we've done is slow down the alcohol metabolism to a place where those ingredients are going to help reduce free radicals throughout the process of metabolism, so you don't have as much cell damage.
CC: You can get Origen online in 31 states. Is it in stores?
AH: It is. We are in several high-end liquor stores in Los Angeles, New York City and the Hamptons. And you can order direct to your home in 31 states. Use code PURIST10 for 10% off online purchases at origenvodka.com