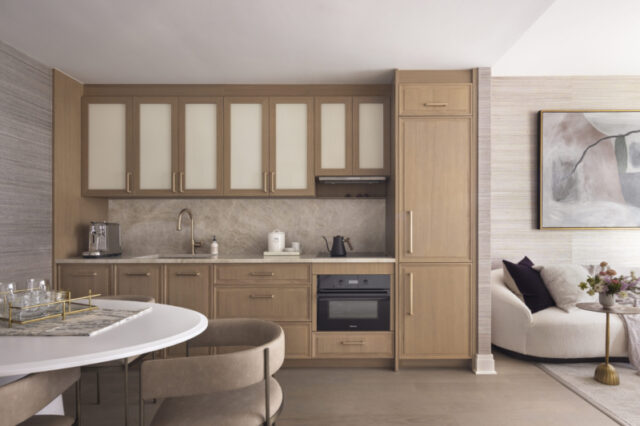 In the heart of Manhattan sits a vibrant senior living community — Coterie Hudson Yards. Coterie brings discerning, influential, and driven older people together in an inspiring environment where they can continue to pursue their interests and make a difference in the world.
With truly distinctive dining options, a 24/7 wellness team trained through Mayo Clinic's Healthy Living Program, luxurious, stunning private residences, and state-of-the-art amenities, Coterie is designed to enhance residents' living.
The restaurant, The Brass Room, uses locally sourced ingredients and serves nutritious cuisine and sommelier‑selected wines, while Lena's Lounge puts forward a curated menu of seasonal small plates and handcrafted cocktails.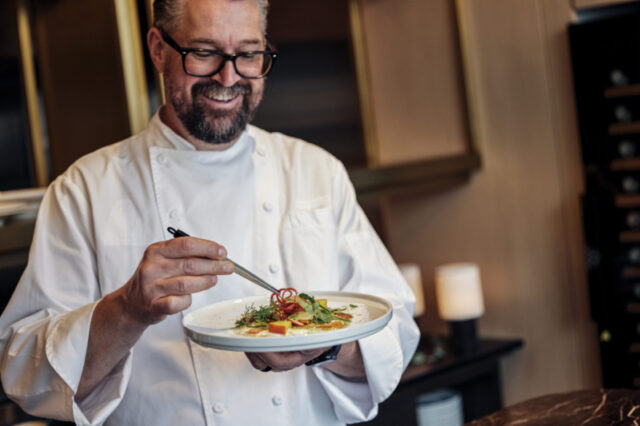 Coterie's wellness team offers coaching that will support residents in accomplishing their personal fitness and health goals, as well as members‑only access to Sollis Health, which offers an array of on‑site medical services from emergency care to advanced imaging.
Private residences feature soaring, floor‑to‑ceiling windows, open layouts, and top-of-the-line appliances in full-size kitchens, with refined details such as custom cabinetry and inset area rugs. The Coterie Smart Home System also enables residents to control the thermostat, shades, lighting, and locks from a portable control center.
Complementing this are Coterie's wide-ranging amenities, built to inspire residents to explore curiosities and connect with friends. Whether it's meeting neighbors for drinks on the Sky Terrace, enjoying a jazz show in Lena's Lounge, taking in a film in the cinema, or attending an expert‑led workshop in the Club Room, there is always someplace to be at Coterie. LiveCoterie.com