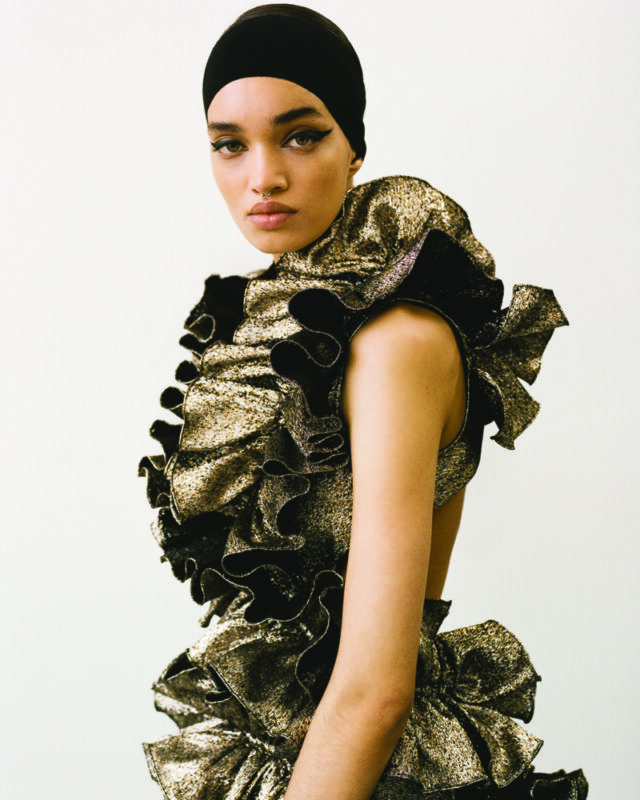 By Jim Servin
PURIST: AKNVAS is known for its clean aesthetic. Does the minimalist approach contribute to wellness—feelings of order, strength, focus?
CHRISTIAN JUUL NIELSEN: Yes, I really think it does. I try to create clean yet creative frames around me, in everything from my designs to my office to my home. In the chaotic world we live in, it feels safe to protect yourself with simplicity.
PURIST: You spent many years living in Paris, doing couture, before moving to America. How do Parisians do wellness?
CJN: In Paris, wellness is found in cozy apartments. When working, the Parisians stay kind of hard and chic, but once at home they have warm, cozy apartments, creating zen and relaxed ambience, often supported by a good bottle of wine.
PURIST: Working on two labels simultaneously, how do you keep a balance, and stay fit and healthy?
CJN: To be honest, it is hard to keep a balance between two jobs, but I do my best. I usually work out in the morning, at least three times a week. I eat healthy, starting every morning with a selection of berries and a smoothie, whole grain and fiber-rich cereals. I walk to work, and try to drink a lot of water. However, I sometimes overdose on coffee and candy, but I try to keep that secret.
PURIST: You were born in Copenhagen. Much has been made in recent years of your birth country's hygge movement—"the quality of being warm and comfortable that gives a feeling of happiness—a focus on the simple pleasures." Are you a proponent of hygge?
CJN: I am 100 percent a proponent of hygge. I import Danish candles (ASP-Holmblad) to NYC, and burn several every night. I love soft blankets and pillows. I love several sources of soft light in my living room. Relaxing and creating a cozy hygge atmosphere is key to reloading for me, ideally with a good book.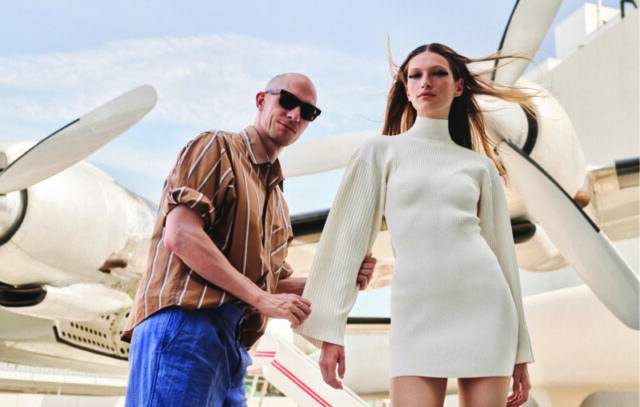 PURIST: Which of your many past associations in fashion (Christian Dior, John Galliano, Raf Simons, Oscar de la Renta, Hervé Léger, Nina Ricci) are influencing you today?
CJN: My latest runway was inspired by the artistic energy of Christian Lacroix. My drapings and romantic volumes were learned in my years working under John Galliano, and my sketching and development of modernity was taught by Raf Simons. Hervé Léger taught me about the universe of knitwear, which I have translated to a more Scandinavian and oversize vibe at AKNVAS.
PURIST: You've stated the importance of day-to-night functionality in your designs. What is the key to making a seamless, successful transition from day to night?
CJN: I love creating styles that can be worn to work, but dressed up for the evening by adding a high heel and lipstick. An example of this would be a mid-calf knit dress. You can wear it with sneakers or other flat shoes, but style it up with high heels at night. Voilà. Desk to dinner.
PURIST: What are your wellness goals for today? This month? This year?
CJN: Today—sleep minimum nine hours, as I am jetlagged from my trip to London. This month—work hard to get through a very busy December, to then relax and reload in hygge Copenhagen, Denmark. This year, I will continue to focus on eating healthy, keeping my workout routines but also working harder on my skin care. aknvas.com; herveleger.com