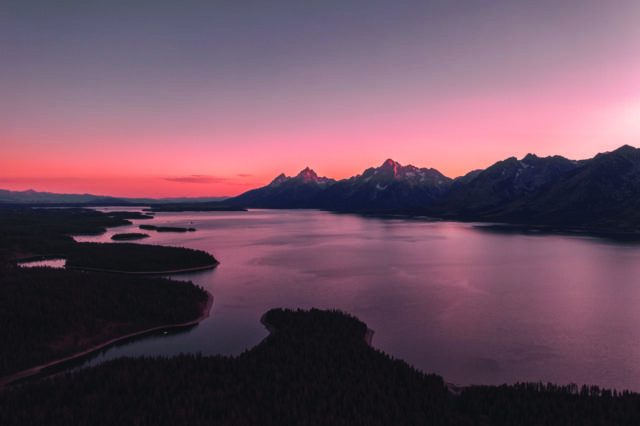 Amely Greeven
What can happen when women gather? The question whispered itself as I landed at Jackson Hole Airport. Snow had turned the Teton mountains otherworldly white, but I wasn't there to ski. I had come as a spiritual traveler, to participate in a two-day event called Across the Water that promised special medicine for isolating times—healing, ritual, feminine connection and a chance to "reclaim the sacredness that has been lost in the stress of everyday life."
Though Jackson Hole is lauded for its national parks and swanky second homes, I've always been magnetized by the place's extraordinary energetic essence. Across the Water co-founder Brandy Tuttle, an Indigenous energy worker and author of Grateful Powerful Strong: Next-Level Navigation for the Spiritual Warrior, says that's because the sacred elements of earth, air, fire and water are powerfully amplified in the Greater Yellowstone Ecosystem. Jackson Hole is a crucible of sorts, she says, where two static mountain ranges to the east and west frame the fluid Snake River moving through the middle—masculine containing feminine, rock meeting water—and the sacred fire of nearby Yellowstone ignites the heart centers of those who visit. Ceremony has long been held on these lands by Native peoples, and metaphysicians say that the spirits of great masters reside within the Tetons.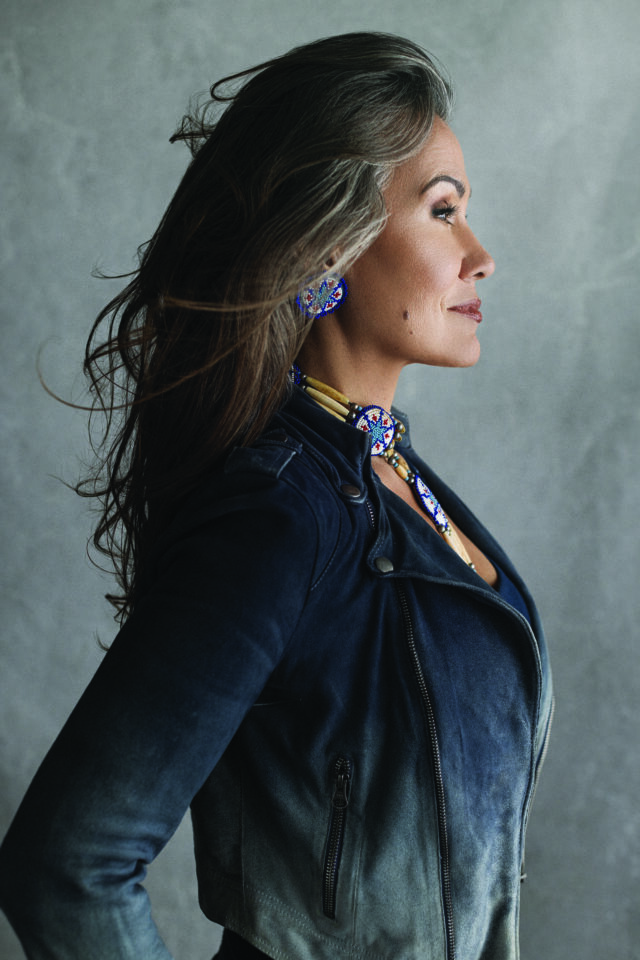 Tuttle, who grew up steeped in the cultural importance of ceremony, received a vision seven years ago of golden rings on every continent on Earth. The rings surrounded powerful gatherings of women who together created a beam of light that radiated off the planet. Women's circles have been growing in popularity since that time. They're not structured classes led by experts, or about getting fitter or thinner or better at anything. They're nonhierarchical sharing spaces that support our inner lives. Attending a woman's circle might involve healing, or spiritual conversation, or passing on ancestral skills, or honoring our journeys and our cycles. Sometimes, they are gateways to connect deeper to nature or the cosmos. Increasingly, people are traveling to high-energy destinations for multiday circles. (The pioneering Spirit Weavers gathering in rural Oregon is a rootsy example.) It's a small but growing niche within the billion-dollar category of wellness travel. Tuttle describes how this year, Spirit told her and event co-founder, Sita Daavettila, that it was time to offer a circle in Jackson.
It's wild how the logical parts of our minds can belittle intangible activities like gathering, even in bucket-list locations. "I'm too busy right now!" it complains. "What will I get out of coming?" The linear conveyor belt of work, parent, repeat doesn't offer much space or time for circling up. But a decade ago, my spiritual teacher, a mystic named Deirdre Hade, told me in no uncertain terms that rough times were coming and women should tether to each other for strength and support. The tendency to go at spiritual life alone, she counseled, did not fit the way female biology, and neurology, works. "We are wired for connection, and we need it." My right brain—the nonlogical, intuitive part—has never forgotten her words.
Which is how I found myself in a room full of women of all ages in view of the Grand Teton mountain as poet and sidereal astrologer Lyn Dalebout recited a verse she had written: "The oldest thing we know…is Mystery…the oldest thing Spirit was is Mystery…Now we have Beauty as Mystery settled into form, but the oldest thing we know is Mystery." With a great exhale, I allowed myself to receive. Dalebout went on to describe two little-known galactic fields of energy in a creative square—one in fiery Sagittarius and the other in earthy Virgo—that are mirroring, or perhaps influencing, a powerful tension between masculine and feminine. This resonated deeply: For many women I know, the onus to produce, provide and fix through mental effort and gritted teeth eclipses the possibility to dream, envision and create from the heart. By sheer necessity, one part gets precedence—and the depletion and disconnection this creates is real. Dalebout encouraged us to sink inward to insight and reflection, saying, "We are in a moment of a great turning toward the leadership of the sacred feminine to bring this Earth back into balance." She described how astrologically, this winter is a time for resting and reflecting, feeling present to our feminine, yin essence, because come April next year, cosmological shifts will see us acting on our visions—braiding the inner yang, or masculine essence, to the yin. Being present to both aspects is how our feminine leadership is integrated, authentic and whole.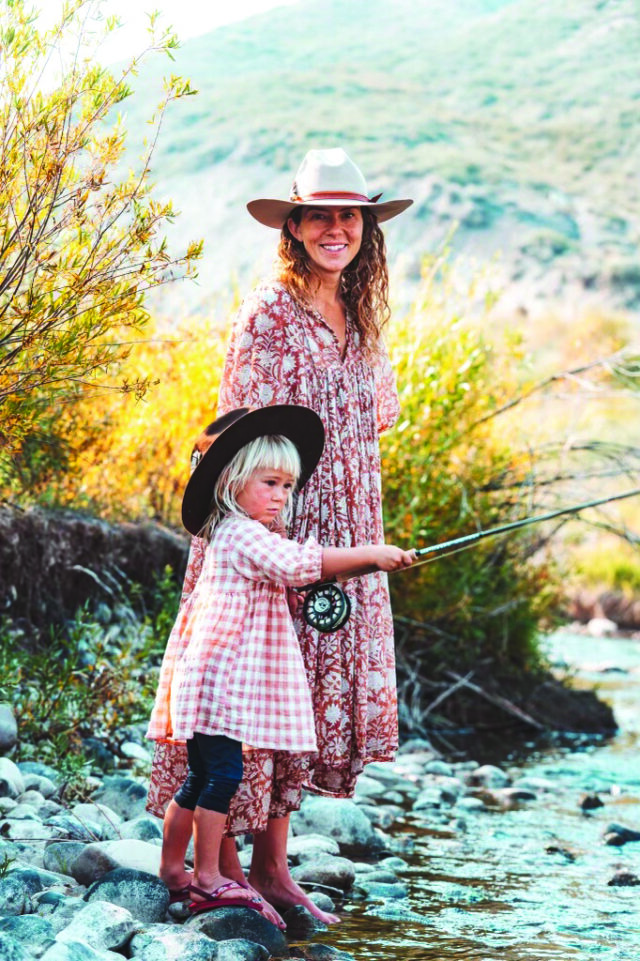 Over the hours that followed, it felt as if veil upon veil of this feminine essence layered itself upon me, softening my armor and shifting me out of solving mode. Soul midwife Ulrike Talisea led a mystical inner journey to experience the creative power of my womb. (Two weeks later, my middle-of-the-night anxiety was instantly quelled by placing my hands on my belly. Whatever she did, worked.) Shakti dance facilitator Asheeliyah Welch had me moving in joyful communion with my inner child, igniting a sensation of unshakable self-love. Shaman Elena Radford cleared ancestral wounds so I could more confidently "be the source" as a writer sharing what I know. Kathie Chandler, who channels a light being named Aluma, taught me how to call upon spiritual support from my invisible guardians. "You must get back to being quiet!" Aluma told the room, through Chandler. "That opens the door to nine-tenths of your full being." Practical sessions about money, and sex, and sleep, and stress offered by local female practitioners balanced out the esoteric offerings—one hand to heaven and one hand to Earth.
Late on the second day, Brandy Tuttle led an energetic activation to close the circle. Rooting strongly into the earth, she invoked a journey taking me back to my past, then forward to my future, then back into the now, empowered and in touch with what she called my authentic "heartsong." Tuttle has begun sharing her powerful stories through a podcast named Standing Holy. That name was given to her when she was young by a Sioux elder who was the grandson of Sitting Bull. Explaining that "Spirit meets you where you are, and I simply open the channels of energy for whatever a person is ready to receive," Standing Holy Woman created a container for me to receive a moving healing, encircled by other women. Her words—"We are all here having our own unique experiences, walking each other home"—echoed for hours afterwards in my mind.
Inconvenient though it may be, tethering to each other takes intention and commitment, and a willingness to step out of the norm. It doesn't happen through text messages and quick catch-ups. I knew exactly what Daavettila meant when she described what Across the Water had gifted her—an end to treading the path alone, and the birth of deeper wisdom: "Women are meant to shine together, in constellations," she said. "We can light the way for each other, and we can flow as one body of water, like the river." I reflected on that image as I left Wyoming's mountains behind. The light of the Soul has been described by mystics as a feminine Presence. To my mind, this is what the phrase "divine feminine," so easily tossed around but not so easily translated, means. We call our Soul forth not by efforting and working at it—but by creating a container for her, replete with beauty and mystery, and others to hold space together. As soon as I arrived home, I brought some flowers into my home, laid a silver tablecloth on the table, and gathered my daughter and sister around it as the night drew cold outside. We circled up, and got quiet together, and just listened. acrossthewater.co