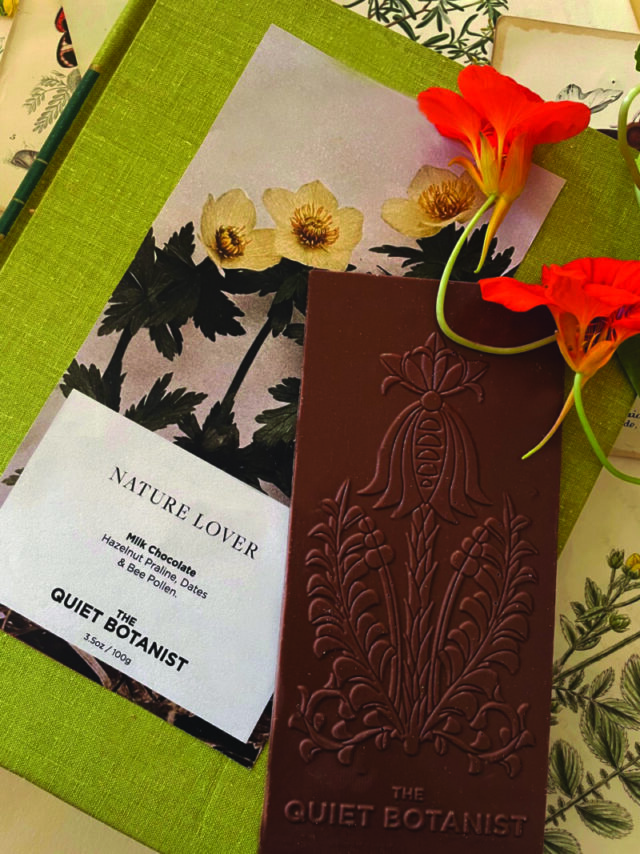 By Caroline Russo
The Quiet Botanist is an enchanting, wild-crafted apothecary intertwining beauty, wellness and design. Founder Rebecca O'Donnell, former luxury beauty creative director (at Burberry, Laura Mercier and Estée Lauder, among others), curates meaningful goods and whimsical, foraged floral arrangements. Here, she reveals her brand's new adventure, blending edible flowers in chocolate, perfectly timed for Valentine's Day.
Tell us about The Quiet Botanist shop experience.
I wanted the customer to experience beauty and appreciation without feeling the pressure to hurry or shop. The idea that our customers explore and discover at their own pace is quintessentially The Quiet Botanist. A special aspect of the store is that the lovely smell of the flowers travels out onto the street, enticing people to wander in.
How is working with botanicals meditative for you in today's world?
It allows me to slow down and be truly present. Many of the botanicals also have healing properties. Lavender, for instance, is relaxing and stress-relieving. Working with my hands also allows my mind to wander. The moments when I can arrange bouquets and shut out the noise of the world are super-generative and integral to the brand.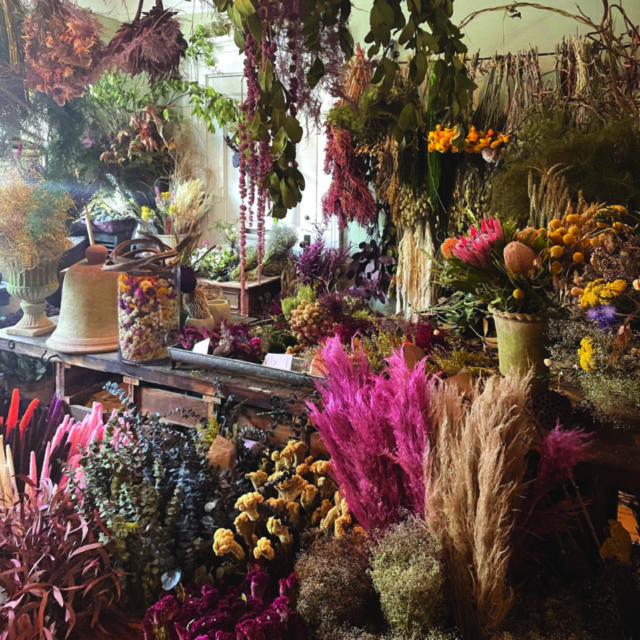 Describe your favorite botanical bath.
Having grown up in Australia near the beach, I feel a strong connection to water and comfort in the ocean. Living upstate, especially in the winter, means I'm only able to connect with water in the bath. Baths are incredibly healing; I take one at least twice a week to reset and detox. I love adding botanicals to the water for a medicinal soak; my go-to flowers are our organic calendula and rose. They're anti-inflammatory and great for the skin. I put them in a muslin bag along with Murray River Salt from Australia and use the bag to steep the plants without making a mess in the tub. However, if you're up for the cleanup, soaking amid beautiful rose and calendula petals looks and feels quite luxurious!
What inspired you to create your new range of chocolates?
I was inspired by our edible botanicals—organic flower petals, leaves and stems. Chocolate pairs so well with herbs and flowers that the possibilities were endless.
447 Warren St., Hudson, New York; thequietbotanist.co