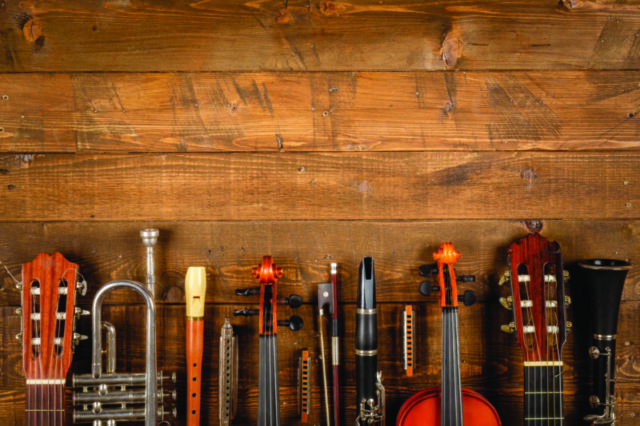 By Dimitri Ehrlich
My father and Mike had been friends for as long as I could remember. They met long before I was born, at a party in New York City some time in the early 1960s, and started a close friendship that lasted 60 years. Like my father, Mike was raised in Queens in the 1930s, but their similarities ended there. Unlike my dad, Mike was a great raconteur, a quality that came in handy in his career as a college professor. For many years, he taught courses on American history and culture; jazz was his favorite topic. His eyes would light up as he talked about the great jazz drummers of the 1940s. He was more than just a fan. The music inhabited Mike as much as he inhabited it.
My father was also more than a casual fan. When he was a teenager, he had a swing band called Milt Edwards and His Orchestra; they wore matching uniforms and had matching bandstands and would play the hit parade by Glenn Miller, Count Basie, Benny Goodman, Stan Kenton, Artie Shaw, Woody Herman and Harry James at bars and clubs all over New York. The two men went to garage sales every weekend, and in the years before GPS, would plan their route carefully on a paper map. Decades later, as an adult, when I came home to visit my parents on a weekend, Mike would be there at 9AM every Saturday morning, ready to hit the sales.
A few years ago, Mike's memory started to go. It began with little things, but soon he couldn't remember even the most basic facts, and it was clear something was wrong. My father and he continued their garage sale expeditions, but then the pandemic hit, and Mike's cognitive decline continued to get progressively worse. To replace their weekly garage sale outings, every Saturday, my father would call Mike up and play him their favorite songs—the music of the 1940s, with selections that ranged from Dean Martin and the Andrews Sisters to Duke Ellington and Sarah Vaughan. Even though by that time Mike was having a hard time remembering what happened yesterday, the music always transported him. He could sing along with lyrics and remember melodies from music that was 75 years old.
My father would play DJ, inserting CDs into a stereo and then blasting the music at a volume that shook the entire house. After my mom died last year, this weekly ritual with Mike became one of the last close personal connections in my father's life. He was fiercely devoted to that one hour a week. Mike and he only exchanged a few words between the songs; mainly they just listened to the music together, my father selecting the music and playing it over the phone as a small gift—the gift of time, of caring for another person.
A few weeks ago, while my father was playing his weekly selection of jazz for Mike, I happened to pop into the room and shot a few fleeting seconds of video on my iPhone and posted it to Instagram. My account (@dimitriehrlich) is mainly for family and friends; a typical post might garner 20 or 30 views. But this video was different. As of this writing, it's been seen over 100,000 times on my account and over 3 million times in various reposts. At the age of 90, my father had gone viral.
What I didn't know was that video would be the last time my father played music for his friend. Mike died a few days later, and with him, a library of stories about the best places to eat in Little Italy, about the saxophonist Mezz Mezzrow and the cornetist Bix Beiderbecke, about the things you could buy for a nickel at Coney Island. But that light in Mike's eyes when he talked about the music, burning brighter than the tip of an unfiltered Pall Mall, that light has not been extinguished. It lives on in memory, and in the echo of the records my father used to play.