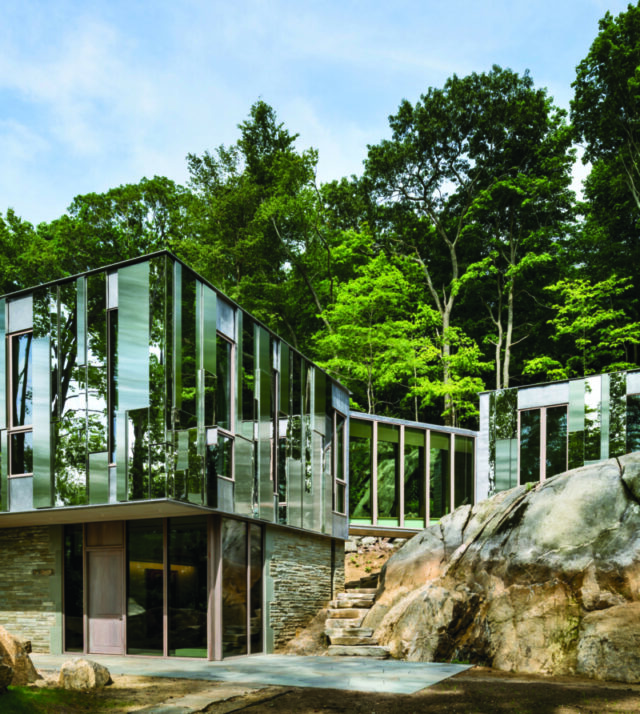 By Jim Servin
"They are great, adventurous clients," says Jack Truman, president of Prutting & Company, who supervised the building of a 5,250-square-foot mirrored home nestled in a 33-acre forested enclave in Pound Ridge, New York. "They hired professionals to design a piece of art, and that's what they got. It's functional from the interior, and sculptural from the exterior."
Six years in the making, the south-facing abode was planned with exquisite care, with equal regard for comfort, sustainability and minimal environmental impact. "There was a real push to build an energy-efficient building with triple-pane windows and a geothermal system—a highly efficient energy envelope," says Truman.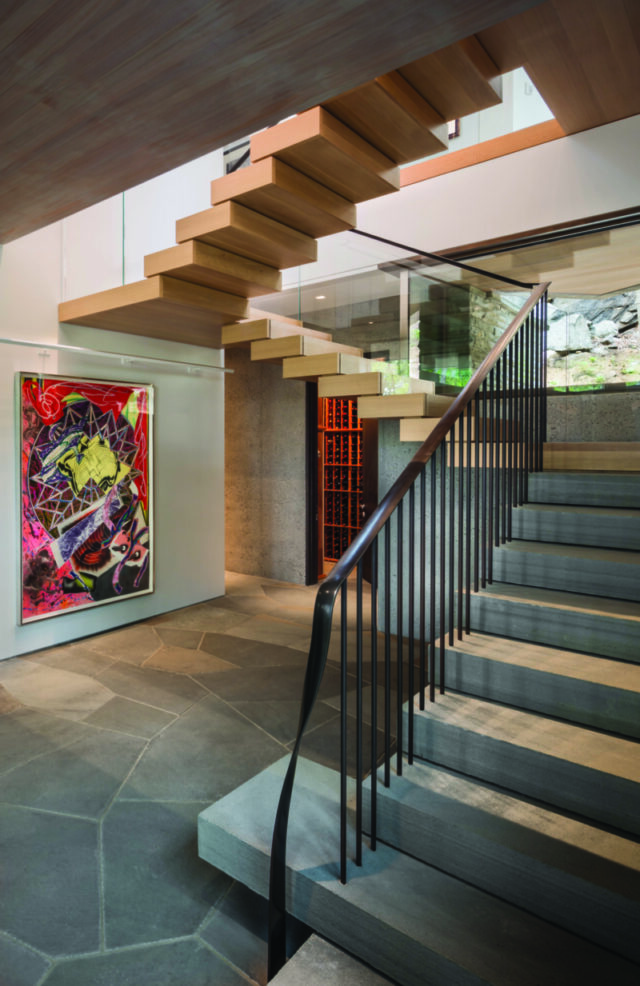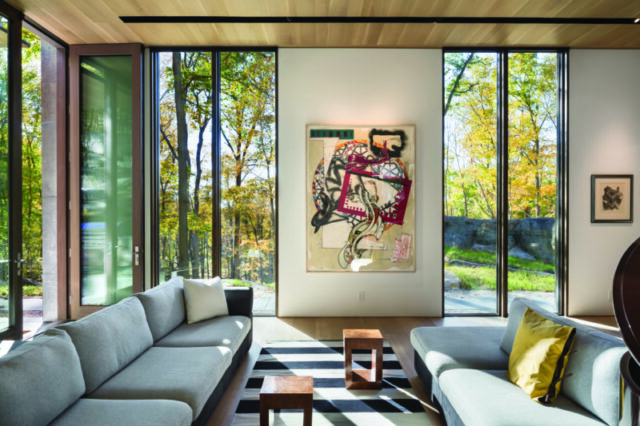 The clients, a couple with grown children, loved the rocky outcroppings strewn across the property, boulders that have existed "from time immemorial," says architect Jason E. Smith of the award-winning Philadelphia firm KieranTimberlake. But the terrain posed serious construction challenges. "With wetlands and steep slopes," says Smith, "not much of the site was developable." Architect, builder and clients eventually settled on a portion of the property just below a ridge, where glacial outcroppings reach a moment of flatness.
Into this space, three 24- x 60-foot structural volumes, insulated panels of zinc-coated copper, polished stainless steel and glass were placed—a single story for kitchen, living room, dining room and outdoor terrace, and a double-height enclosure for bedrooms atop a garage, workshop and wine cellar. The panels were assembled off-site and then dropped onto the foundation by a small crane, "rather than having 25 guys out there with nail guns and two-by-fours," says Smith. "A lot of modern homes fight the land. They want to assert dominance over it. This is a different approach. We asked, 'What can we do to work with the land?'"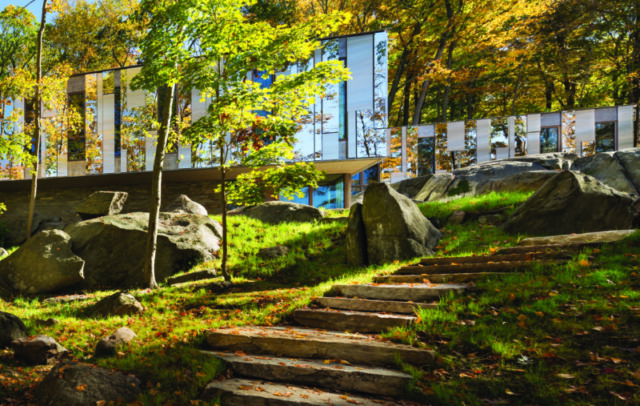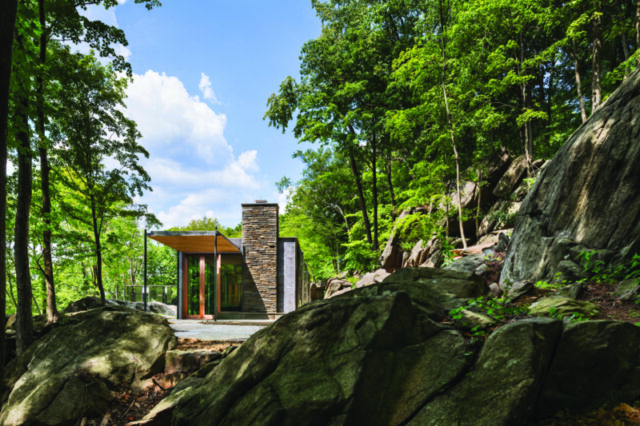 The design of the house, elegant in its simplicity, displays a mirrored facade of highly polished stainless steel, eye-catching and chameleon-like. "When it's a fall day, the house becomes brilliant in crimson and orange," says Smith. "When it's snowy, the home disappears into the snowscape." The largely white oak interior—floors, windows, ceilings—exudes low-key, natural calm. Windows are strategically oriented to make the best use of sunshine, "and the warm wood interior reflects a lot of that light," says Smith.
Over time, the property has responded to the care extended to it, the mindful restoration of natural vegetation that includes shade-loving perennials, ferns and a moss garden. "The site is still overwhelmingly forested. When you visit it, your first order of appreciation, no matter how much you love architecture, is of the forest canopy and the rocks," says Smith. "The land is healthier now than it was before the home was built. When you can build on a site like this and restore the health of the landscape, you've done it all." prutting.com; kierantimberlake.com